There's a plethora of pizza spots in Atlanta the tough part is trying to find the one with the best pie. Here we've compiled a list of our favorite eight. Next time you're in Atlanta and craving some pizza….come right here!
1. Antico's

The atmosphere is great, if you're upbeat. Antico's will get crowded and they play great music. The pizza is nothing short of amazing, tasty and authentic Neapolitan .
2. Fellini's
Great Sicilian pizza, no question the best single-person bang for your buck around town.
3. Nancy's

Looking for Chicago styled pizza? Search no longer.
4. Avellino's
You should try this place, if you want good pizza with quality ingredients. This is a great place in Atlanta.
5. Fritti
For Neapolitan style pizza without the crowds of Antico, this is another great place. Love coming here, ordering a couple of pizzas and some appetizers for a table to share. It is just a really cool place to hang out. Inman Park is just a cool area in general.
6. Rosa's Pizza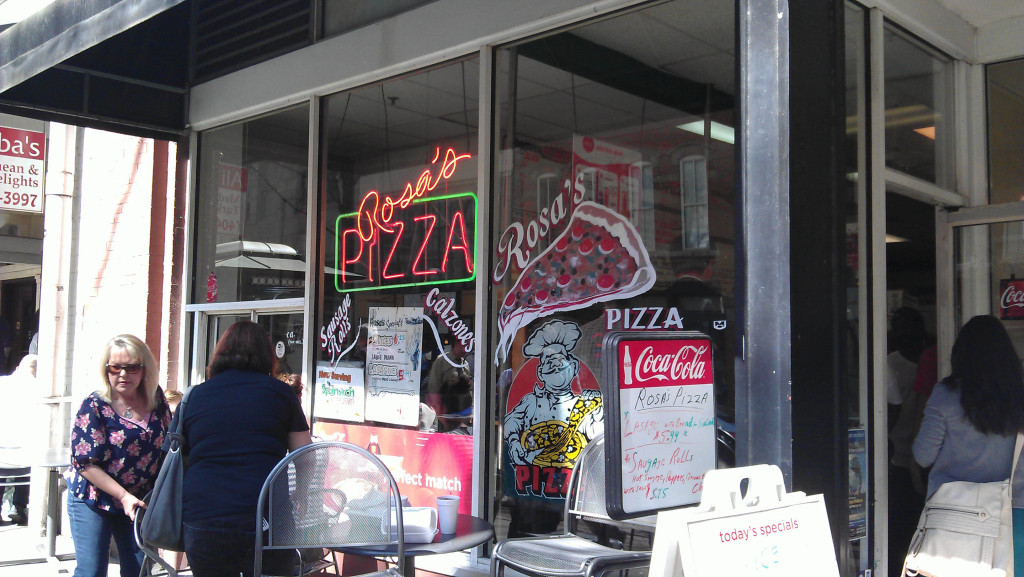 If you go to Georgia State University, you definitely know and probably love this place. The management is always very nice and it feels like a family-run business, which is something I really enjoy. This is definitely worth a try if you're in Atlanta.

7. Mellow Mushroom
From Georgia? Well, I'm positive you've heard of Mellow Mushroom. If you have ever been to or eaten from a Mellow Mushroom, this place meets all expectations. The food is great and the restaurant is clean with a nice relaxed hippy-type atmosphere. 
8. Cameli's
There are 2 Cameli's located in Atlanta, one just south of the Little 5 intersection, next to the Tijuana Garage and the other in the Kroger plaza on Ponce De Leon. They have a decent beer selection, and have all sorts of interesting pizzas, calzones, and such. I must add, there's an awesome karaoke on Thursday nights as well. Super chill crowd, nice bartenders!
WORST: Rocky Mountain
Don't you ever. If you go to Georgia Tech, you know about this place. It's great when you're NOT SOBER. Never suggest this place a pizza spot to eat at. Please.
Read more: