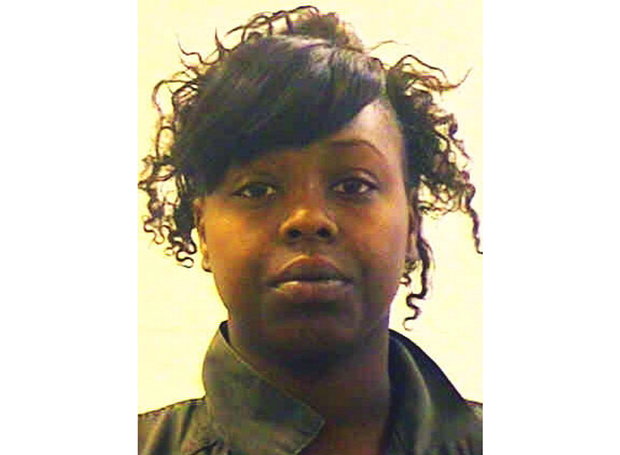 A 25-year-old Macon woman, allegedly fleeing store security Thursday evening, ran over her 4-year-old son in the parking lot of the Centerville Galleria.
Arkebia Albury faces multiple charges and the boy is in critical condition with injuries to his head and internal organs, Centerville Police Chief Sidney Andrews said.
"The child is in bad shape," Andrews said Friday morning. "It wasn't looking too good last night."
A Belk loss prevention officer followed her into the parking lot as Albury, the boy and a younger child were heading toward her car.
As the officer told her to stop, she cranked up the four-door 2001 Toyota Camry, but only the younger child, who is about 2, had made it into the passenger side, Andrews said.
As the store security officer rushed to the injured boy, the mother got out and tried to pick him up, ignoring the officer's pleas to leave him where he was until an ambulance could get there.
"She picks the little boy up and throws him in the car and drives off," Andrews said.
A Centerville patrol officer stopped the car at nearby Wilson Drive and EMS was called to the scene.
The chief said contrary to media reports, Albury's sister and niece were not charged in the case, as they had stayed in the car and were not involved in the alleged theft.
Andrews said he wasn't sure exactly what was taken, but said nothing would be worth hurting a child.
"I believe it was a couple of T-shirts. I do know it was clothing. It was a misdemeanor amount," he said. "This certainly was not worth it."
The Georgia State Patrol is investigating the accident, he said, and has charged Albury with serious injury by motor vehicle, failing to stop at an accident with injuries, driving with a suspended license and two counts of child seat belt violation.
Centerville police charged her with two counts of cruelty to children, reckless conduct and theft by shoplifting.
Andrews, who has two children, said: "These kind of cases are hard for us."
Read more here: http://www.macon.com/2013/05/24/2491091/centerville-police-say-accused.html#storylink=cpy