There are your standard coffee shops and bakeries — and then there's Amélie's French Bakery.
Having developed a cult following in its hometown of Charlotte, North Carolina, Amélie's opened in West Midtown two summers ago. It's just steps from the Georgia Tech campus with free parking and wifi so you can come and spend the afternoon or linger over your coffee in the morning.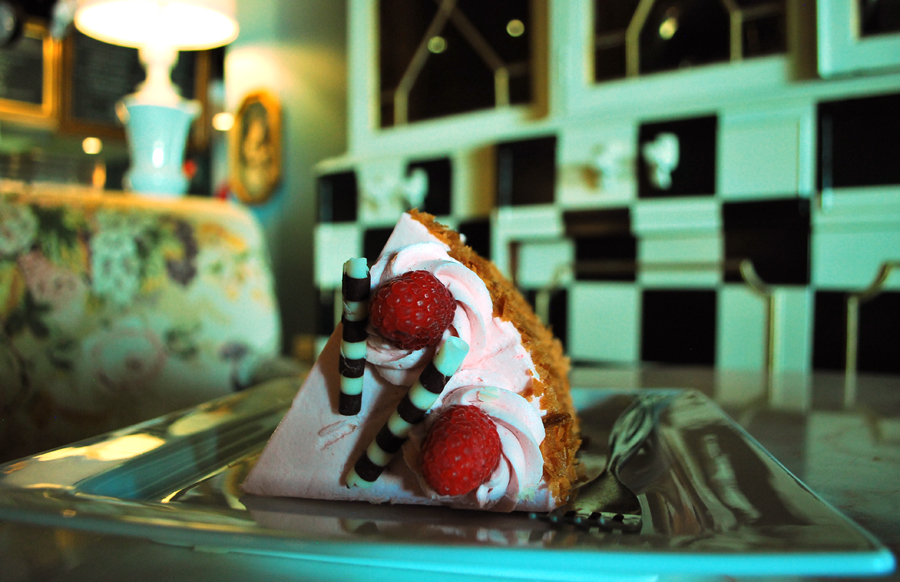 And you'll want to linger.
At its core, Amélie's is a fabulous French pastry shop with eclairs and bon bons to tantalize your tastebuds. They offer a range of drinks and savory eats to round out your meal with fast and friendly service.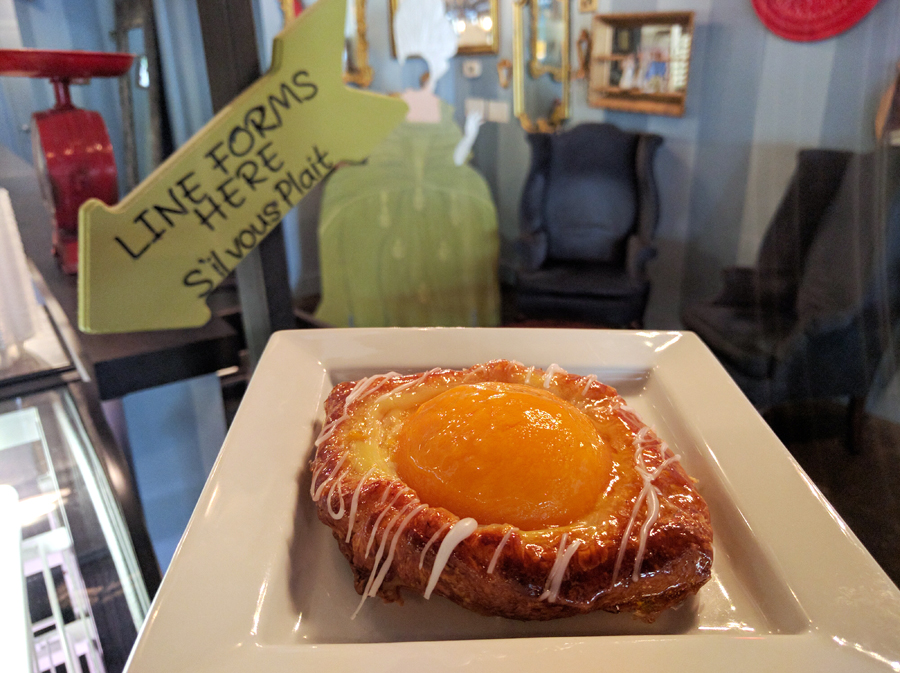 But their food isn't just good; it's art. The cakes are things of beauty. Splurge on two slices and share with a friend (or not). The pretty multicolored macarons are a must, sweet and utter bliss when paired with a fresh café.
Each cup of Joe is made with another North Carolina import: Magnolia Coffee Company roasted coffee. If you're having trouble deciding, opt for a café crème, which tempers rich espresso with steamed milk. Or if you're feeling super fancy, choose the café marcotter, an Amélie's signature drink with vanilla bean syrup, caramel, sea salt and probably magic.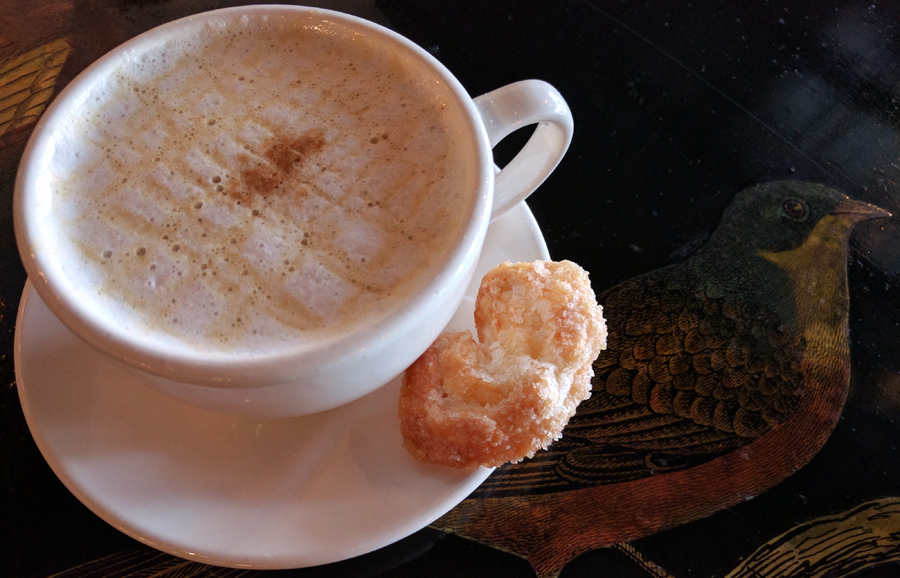 The baguette and croissant sandwiches are a generous size, so a half portion is usually plenty. And the tartines are standouts — think French pizza, but replace the crust with buttered toast and the toppings with clever combos like Gruyère and duxelles. It's even better dipped in soup.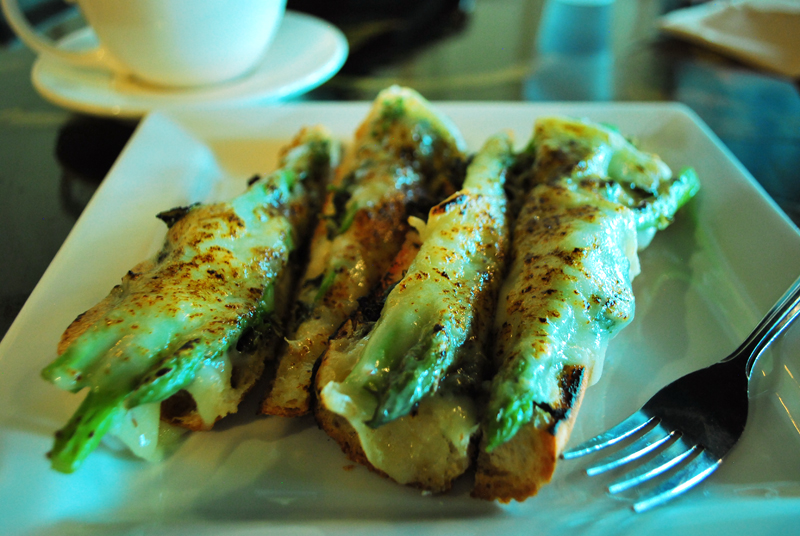 Now, the backdrop.
Decorated by the same designer who did their flagship café in Charlotte, the Atlanta location has bright colors, salvaged art and a sort of French-themed kitsch that dazzles. The decor sets the tone for your visit: upbeat, funky and eclectic.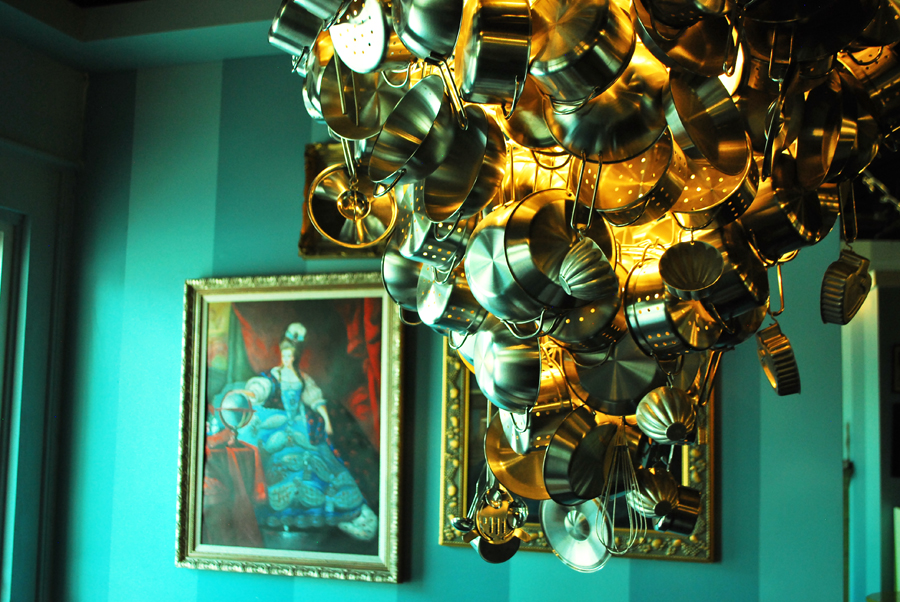 They have board games stacked on a shelf if you can talk your friends into a bout of Cranium or Loaded Questions. Or feel free to bring a laptop to plug in and work away on your project of choice. Plenty of people do.
Amélie's is open till 8 p.m. Sunday through Wednesday and 10 p.m. Thursday through the weekend. Prices vary but are affordable. A slice of quiche is $5 while a mini tart runs around $2.50. Choosing just one pastry, though, is nearly impossible and, honestly, inadvisable because this sign is true: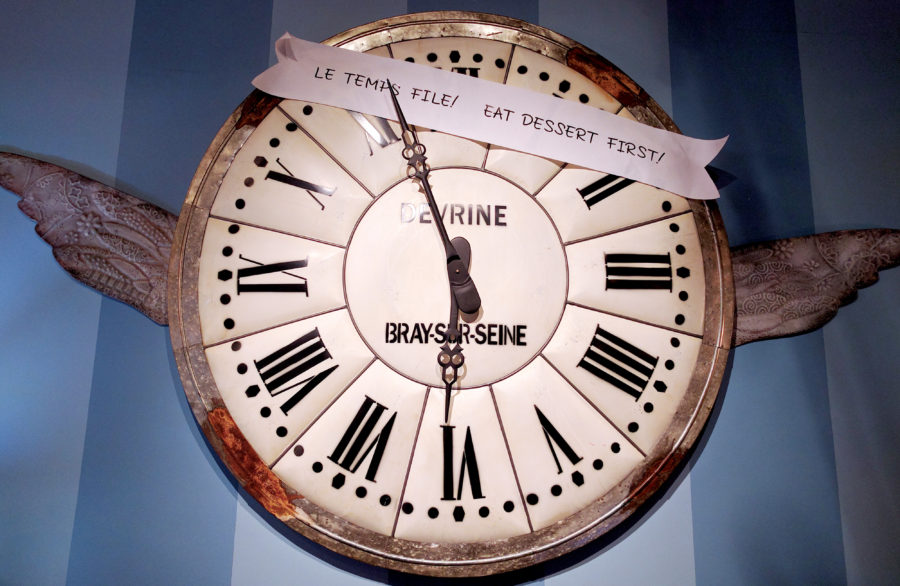 This is the quote they have on their website, and it kind of sums up how I feel about Amélie's:
"You never forget a beautiful thing even after you eat it, it stays with you — always."
~ Julia Child