Atlanta is quickly becoming the city that everyone wants to live at. One of the main reasons are the developments that are coming in the near future.
There's Ponce 725, both Braves and Falcons stadiums, not to mention some of the developments from over the last decade (Atlanta Beltline, Atlantic Station).
"The Stitch" is the latest build local landowners are suggesting and the cost could be close to $300 million! They believe it can be a fresh new resurgence to the downtown and Midtown areas of Atlanta.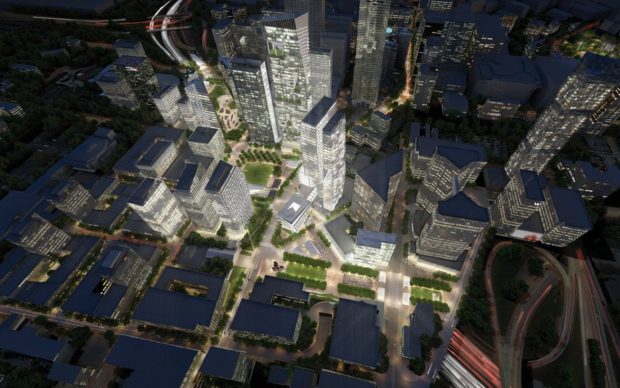 Atlanta Magazine says:
"Meet "the Stitch": a plan—concept, really—to cap the Downtown Connector by building concrete decking over the top of I-75/85 from the Spring Street flyover southeast to the Piedmont Avenue bridge. The effort would turn a half-mile stretch of interstate highway into a tunnel. More importantly, it would create 14 acres of new terrain out of what is now a no-man's land of surface parking, empty lots, and an open trench containing a dozen lanes of traffic—metaphorically restitching the urban fabric that was torn by the placement of the freeway.
That new landscape could include public greenspace to host concerts and events—parks bracketed by newly reconnected streets that now dead-end. It would also—perhaps by financial necessity—include a cluster of new hotels, residential buildings, and office towers, according to a study that forms the conceptual blueprint for the Stitch."
Looking forward to seeing what happens with the proposal, we will keep you updated.

What do you think of "The Stitch"?