Atlanta has been getting really weird lately, especially after I-85 collapsed from a fire that broke out during rush hour traffic yesterday.
What's even stranger? Today, people sent GAFollowers videos of a fleet of military helicopters flying over downtown Atlanta. Watch the video submitted by @bamzingo below:
https://twitter.com/GAFollowers/status/847893470488539137
Click here if you can't see the video above.
Here's a picture sent in by @bethany_tiller of the military helicopters flying over Atlanta: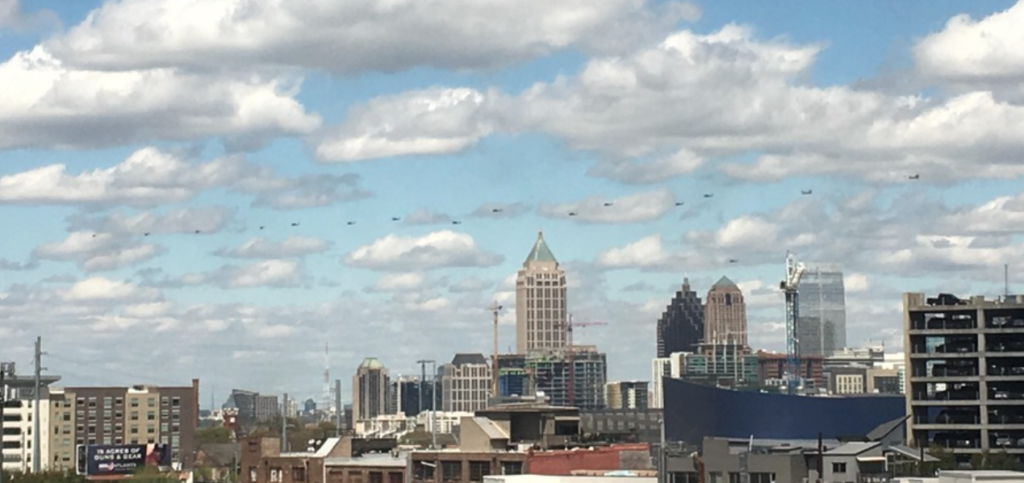 According to our sources, these were Georgia's National Guard's returning to Dobbins Air Force base for aviation training. Either way, it looks creepy like the zombie apocalypse is coming!!