Yesterday a photo surfaced on social media containing a picture from a downtown Athens bar, and now it's causing a lot of controversy. General Beauregard's is under fire after a student attending UGA (who wants to remain anonymous) claims that General's serves an offensive drink called a, "N*****ita." The student posted a picture containing instructions to create the cocktail, which could be given to bartenders to study.
The amount of controversy has forced owner of General Beauregard's, Daniel Simmons to respond. Simmons denies the claims in an email saying,
"We had absolutely no knowledge of, and would never condone, this image that is claimed to be our drink menu."
In fact, Simmons claimed the bar doesn't print menus to hand out.
"To be absolutely clear, we do not provide our customers with a drink menu with the exception of limited specials offered on chalk boards displayed openly by the front door and behind the bar," Simmons said.
Bars in downtown Athens have always had claims for being discriminatory towards blacks. People have been denied entry for not matching the "dress code", having "dreadlocks" and even "cornrows".
Many people have shared the picture on Twitter and Facebook, some even creating the trending hashtag #BoycottGenerals.
Other users point out the bar is named after Confederate General Pierre Gustave Toutant-Beauregard also known as P.G.T Beauregard.
Previously, General's was decorated with Confederate flags but now no longer has the flags hanging outside. General's removed the decorations this summer says Online Athens.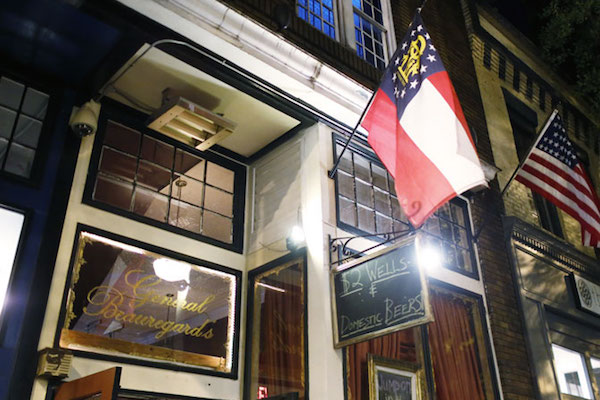 "Like" us on Facebook!