E3 (Electronic Entertainment Expo) 2018 is underway in Los Angeles and will be running from June 12th to the 14th. E3 is the world's premier event for computer and video games and related products. The gaming industry is currently bringing in over $100 billion per year globally, with it the personal finance website, WalletHub, recently released its report on 2018's Best Cities for Gamers.
WalletHub compared the 100 largest cities across 20 key indicators of gamer-friendliness, with data ranges that include; average internet speed, video-game stores per capita, number of esports tournaments and more.
Top 10 Cities for Gamers
Seattle, WA
Orlando, FL
Atlanta, GA
Austin, TX
New York, NY
Irvine, CA
Los Angeles, CA
Las Vegas, NV
Raleigh, NC
Fremont, CA
Atlanta has been increasing through the ranks with growth in gaming experiences through conventions such as Dragoncon, MomoCon, Hi-Rez Expo and more rolling in. Atlanta and surrounding area are the home to video game companies like Hi-Rez Studios (Smite), Tripwire Interactive (Killing Floor), Blue Mammoth Games (Brawlhalla) and more. Esports tournaments are also being hosted in Georgia including the SMITE World Championship, Pharaoh's Conclave, Street Fighter V Invitational and DreamHack.
Rankings for the Gamer Lifestyle in Atlanta place it at…
51st for Average Internet Speed
13th for Video-Game Job Openings per Capita
13th for Video-Game Stores per Capita
40th for Arcades per Capita
3rd for Number of Esports Tournaments
Atlanta, Georgia has been ranked as the 3rd best city for gamers to come to with a total score of 63.57 points. Each metric was graded on a 100-point scale, with a score of 100 representing the most favorable conditions for gamers. Elements are given different points based off the categories within them, the three main categories are Gaming Environment, Internet Quality & Coverage and Gamer & Developer Opportunities. If you would like to learn more about the methodology and general information visit WalletHub's 2018's Best Cities for Gamers.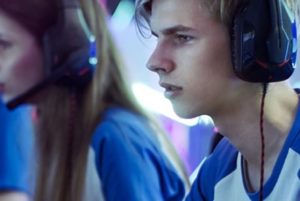 Axel Martinez contributed to this article.