Waffle House started 60 years ago (1955) in Avondale Estates in the Decatur area. During National Waffle Week, Waffle House calculated all of their sales and discovered that the legendary chain was creeping in on their 1,000,000,000th waffle.
Shanneil McCollum of Miami was graced with the billionth waffle from Waffle House this morning at 10:04am at an Atlanta location.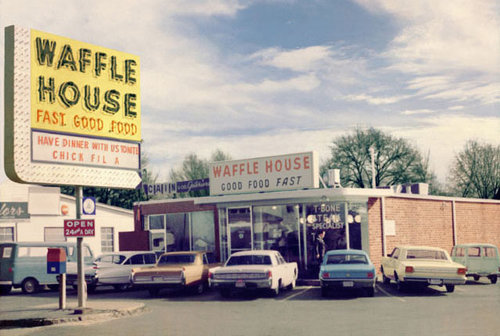 Luckily out of the 2,100 Waffle House locations across America the billionth waffle was sold right in our backyard! She ordered the Apple Crumble Waffle, follow her Instagram for more! Congratulations Shanneil!