"Welcome Home"
That was the greeting media received on Tuesday as a member of the press were granted one final walk through at the new home of the Atlanta Braves, SunTrust Park.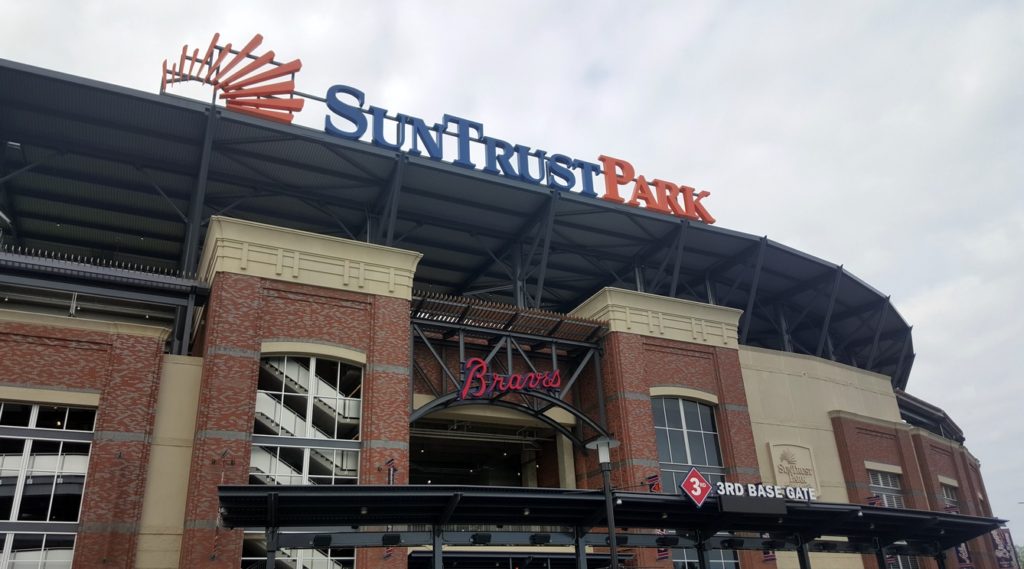 This was a chance for the Braves to show off the new features of the ballpark, located off 285 in Cobb County, and an opportunity for media to relay to baseball fans what to expect and some of what fans won't see when they buy a regular ticket to a game.
For fans of both baseball and technology, SunTrust Park will offer an all-fiber network and multi-terabit capabilities for both SunTrust Park and the surrounding mixed-use community that will create dramatic new opportunities for fan engagement. The partnership also includes Comcast-branded office tower that will house a new innovation lab and more than 1,000 Comcast employees. Make sure you check out the Xfinity roof top deck with incredible views of the area.
"From the outset, we said the Braves would set a new standard of excellence in every aspect of this project, and building the most technologically advanced ballpark in history and redefining fan connectivity is key to accomplishing that," said Braves Chairman Terry McGuirk. "Our partnership with Comcast will keep us head-and-shoulders above other sports venues and mixed-use communities around the country and allow us to meet our fans' high expectations for engagement, awareness, and access. Shoppers, hotel guests and office tenants will also enjoy an experience, unlike any other community."
The Comcast network will include two datacenters, each with 10,000 fiber connections that are backed by dual 400 Megawatt generators to ensure full redundancy.




Here is a look at some of the other behind-the-scenes offerings of today's media tour.
This slideshow requires JavaScript.