RELEASE THE TARTAR SAUCE!
Lent is approaching and Chick-fil-A is bringing back a special menu item for a limited amount of time only. The Chick-fil-A Fish Sandwich, a seasonal item offered by the Georgia-based company, will make its return to select CFA locations.
The classic Chick-fil-A Fish Sandwich features two breaded and deep-fried cod fillets on a toasted buttered bun with two pickles and a side of tartar sauce. The deluxe version adds a slice of cheese, lettuce and tomato slices.
Participating locations will also be offering 2- and 3-count fish entrees and meals, served with Waffle Potato Fries.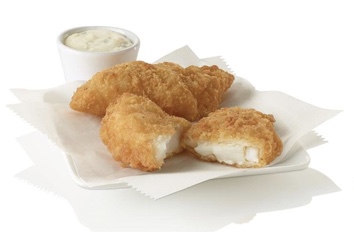 The sandwiches are 370 and 430 calories , while the 2-and 3-count boxes are 190 and 280 calories,, respectively.
These entrees will only be available fromWednesday, March 6 through Saturday, April 20. Make sure you check with your local restaurant to see if they're participating.