Smiley and Yolanda were abandoned in their backyard when their family moved. They are as sweet as peach pie, and bonded as any canine siblings could be, but shelter staff are worried that they might be split up if someone doesn't adopt them together soon.
This info comes from Fulton County Animal Services:
This special pair is breaking our hearts. They came in together after being abandoned in the backyard when their family moved away. Smiley the male Rottie mix has a nervous habit of "smiling" and showing his teeth until he gets to know you. He has never shown any aggression, but it can look intimidating if you don't know him.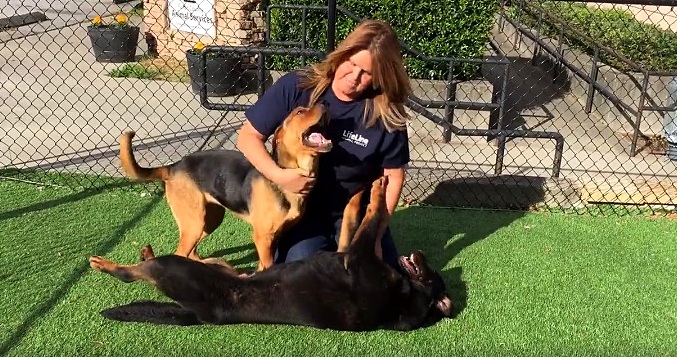 Yolanda is the female and leader of the two. She has not been receptive to making any new canine friends here at the shelter. She will only be friends with her brother Smiley at this time.
Although we would LOVE for them to be adopted together, sadly that is a rare thing for someone to adopt two adult dogs. All this attention is probably unlike any they have ever known and they are both enjoying it tremendously.They have been with us for a month now and are ready to move on to the next chapter. Please consider one [no, BOTH] of these deserving dogs. Available for adoption, foster or rescue.
Fulton County Animal Services
Atlanta GA
404-613-0358
adoptions@fultonanimalservices.com
 "Like" us on Facebook for more!