To ask, "how's Atlanta's art scene" is no different than if Dj Khaled were to ask "how's business
" on Snapchat. The answer, Boomin!
Atlanta's always up to something and our young crowd keeps coming up with new
ideas. Today's latest innovation brings us our newest attraction, TQM: A Night of Art and Music benefiting Living Walls.
TQM is a unique event celebrating local arts, music, and passionate supporters of both. It may not be the first of it's kind but is something extremely rare that you probably never experienced before. The event features a premium open
bar, a silent disco party with three music channels and a silent auction of art from local artists and packages from sponsors.
TQM is inspired by and dedicated to Laura Patricia Calle, a passionate arts advocate and community activist who passed in 2015. Calle was big in the arts scene and had a bigger heart. She helped found Living Walls and her elder brother, Juan Calle, helped
organize the event to commemorate her.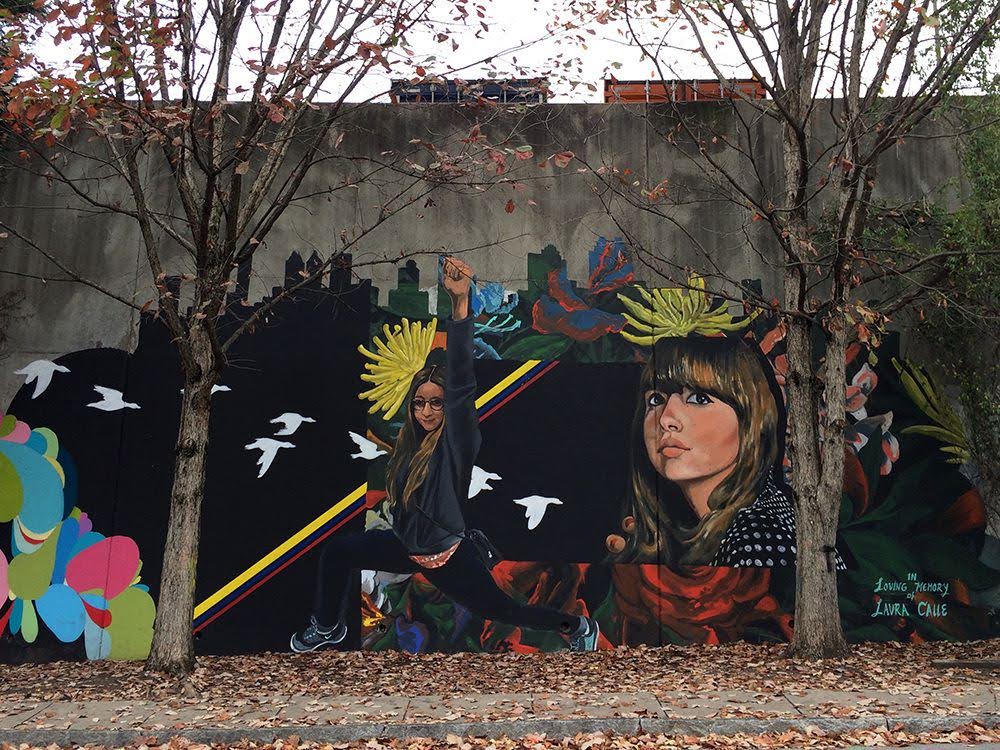 Q: Why Living Walls?
"My sister, Laura Patricia Calle, passed away last November at age 26 due to medical complications.  She was heavily involved with Living Walls for many years and was a director of the organization. Her life passion was urbanism and she was absolutely in love with Atlanta and put all of her effort into making it a better place.  In fact, the city of Atlanta recognized all of the hard work she put into beautifying the city and making it a more
art friendly place. After her passing, they awarded her a declaration of an official Atlanta day in her name (August 21, 2016). She worked on over 100 murals in the city and her blood, sweet and tears are all over Atlanta. 100% of all proceeds will be donated to the Living Walls organization and, with these funds, they have decided to start a grant for local street artists in her honor (Laura Patricia Calle). There will be a contest
in which all artists will submit
their ideas for an art project that will help promote equality, urbanism and the beautification of Atlanta. The winner will be able to use these funds to make their project a reality."
– Juan S. Calle
Q: What is TQM?
"TQM is short for "te quiero mucho" which in Spanish means "I love you dearly" or "I love you very much."  Laura was a very loving and caring person and she was always very vocal about her love for others.  Te quiero mucho was a saying that she used to say often and with passion.  She would sign her emails and many of her social posts with "TQM," and she meant it.  The reason for choosing TQM as the name for this event was to bring the same love and passion that she had for others and for Atlanta to this event.  Those three words describe her well because she always had an open heart towards everyone.  She believe in equality for everyone and her wish was that everyone could love and accept each other for who they were and with open arms and an open heart.  If we could all love and appreciate
others as much as she could then the world would be a better place.  She was able to share her love with many people and brought joy and happiness into the lives of many.  We want for this event to bring joy and happiness to the community while remembering her loving and caring spirit."
– Juan S. Calle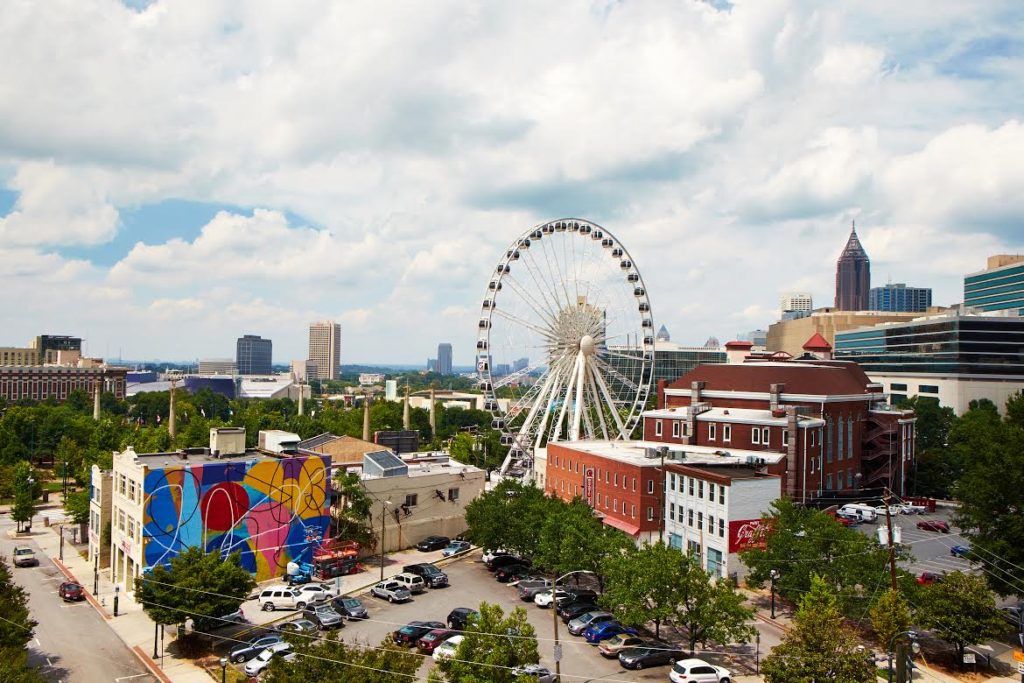 Founded in 2009, Living Walls is a nonprofit organization that brings together street artists, academics, and the public at large to activate and engage communities. The idea behind Living Walls is to put the work of a very small subset of the population (street artists, graffiti writers, etc.), people who actually interact with space, and people who spend their time in discourse about public space all under the same roof. Their intentions are simply to broadcast to the attendees a wide spectrum of ideas about public space, hoping that everyone leaves the event looking at the city, its walls, and how we interact with space differently. (For more info and to get involved, visit LivingWallsATL.com)
Prominent Atlanta artist will be featured at the event. Here
are some to name a few: Greg Mike, Mac
Stewart, Know Hope, Marcy Starz, Ashley Anderson, Derek Bruno, Everman, Joe Dressers. Be sure to reserve your
spot because SPACE IS LIMITED! Secure your spot here: https://livingwalls.xorbia.com/tqm-a-night-of-art-and-music/xt/?referral=xt-buy-tix
To donate and for more information
, visit TQMATL.com
GENERAL ADMISSION (FREE)
– A great night celebrating local art and entertainment
– Silent auction of art from local Atlanta artists and much more
– Cash bar
– Live music from DJ RX
GENERAL ADMISSION (FREE PLUS DONATION OF $20+)
– All of the above PLUS
– Guaranteed admission
– Silent disco party with three music channels spun by five DJs
– 1 set
of wireless headphones for the silent disco
VIP ($80)
– All of the above PLUS
– Early entrance 1 hour before general admission (8:45pm)
– Full service open
bar
– Light hors d'oeuvres
– Welcome gift bag
(including raffle tickets, art auction vouchers, and more)