Ohhhh Yeahhhhh…..
80's film fans are going to love this weekend in Atlanta.
This weekend is the 30th Anniversary of the release of the 80's classic, Ferris Bueller's Day Off.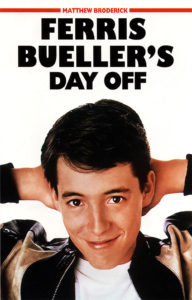 For those unfamiliar with the film, it follows the mischievous high school student who has always had a knack for skipping class and not getting caught. He plans one last ditch before graduation. He pretends to be sick, borrows a Ferrari, and sets off for an epic day throughout Chicago. This has become a film that is near and dear to many.
This weekend has two events to choose from to celebrate the anniversary.
The Fox Theater is showing the film this Friday, June 10th, as part of their Coca-Cola Summer Fil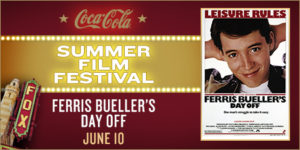 m Festival. Patrons can buy tickets in advance for Friday's showing for $10, and for $12 on the day of the show.
If you can't make it to the showing this weekend, the Fox has many more films showing this summer, as a part of the Coca-Cola Summer Film Festival. You can read more about the  festival here: Summer Fun at the Fox
Braves fans will the opportunity to have a lasting, fun memory of Turner Field with a free showing of the film after the game against the Cubs this Saturday, June 11th. Playing the CHICAGO Cubs AND
a showing of Ferris Bueller? Could not be any more perfect!
Visit the Braves Game Promotion page for more details on special packages, including one that offers fans a chance to actually watch the film from the field!