As the summer creeps closer, we always see a wider variety of sneaker releases. Saturday, June 11, is no different. Now with that kind of intro it probably seems like I'm going to delve into the entire release slate for this upcoming weekend but there are two sneakers in particular I wanted to highlight. One is by far one of the most hyped sneaker models released in the past year and the other is a part of one of the most sought after/unreleased collections in recent memory. Let's take a closer look with my Friday Footwear Feature (say that 10 times fast) powered by Footaction.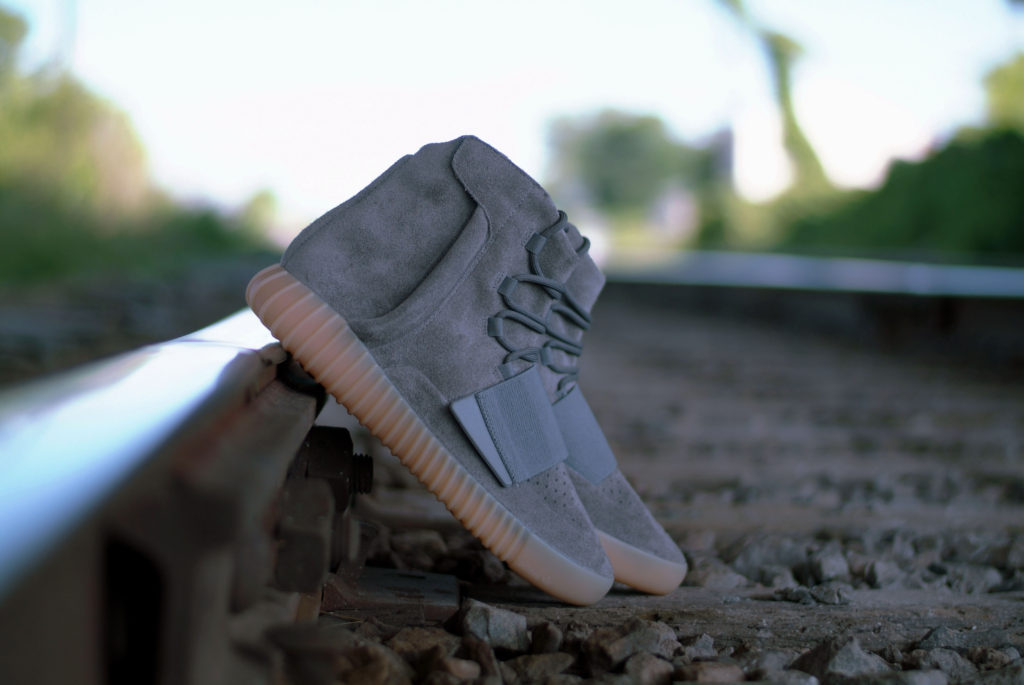 One of the world's most polarizing men has one of the world's most polarizing sneakers. Who would have thunk it? Kanye Omari West, who just turned 39 this week, made waves when he first revealed his Yeezy Boost 750 collaboration with Adidas in 2015. Just like the man, people either loved or hated the sneaker. Flash forward to today and we're looking at the third 750 release in his EXTREMELY successful sneaker line.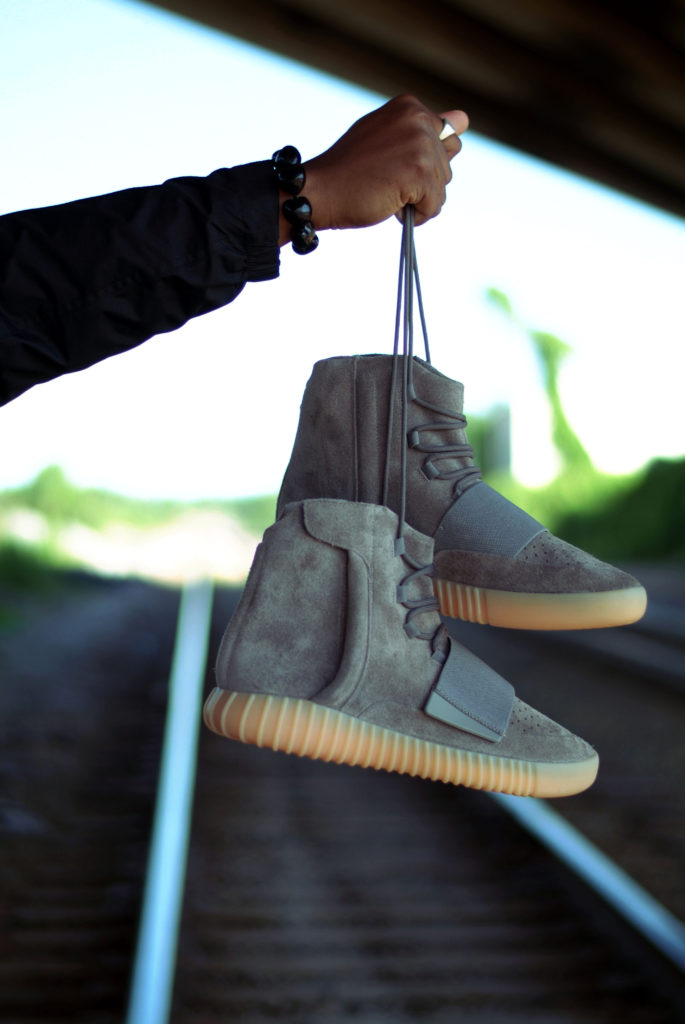 The Adidas Yeezy Boost 750 "Light Grey/Gum" is constructed to be an affordable luxury shoe. After thoroughly examining it, this fact is undeniable. It features a premium suede upper that is extremely soft to the touch, a premium leather heel lining and the pillow soft cushion/springy responsiveness of Adidas' trademark Boost technology. As you can see, the shoe is built for comfort and that comfort translates well when you put them on foot (we'll get to that in a bit).



It also features a stretchable/reinforced strap across the upper that is the eye stay for the 750 model. Adidas has retooled the zipper and second Velcro strap on the side of the sneaker for easy access and extra support if needed. However, the main draw to this specific 750 is the translucent gum sole that houses the boost technology. When the soles are exposed to UV light, they will glow a vibrant green once you move into a dark area. Some may think it's childish but I actually think it's my favorite feature.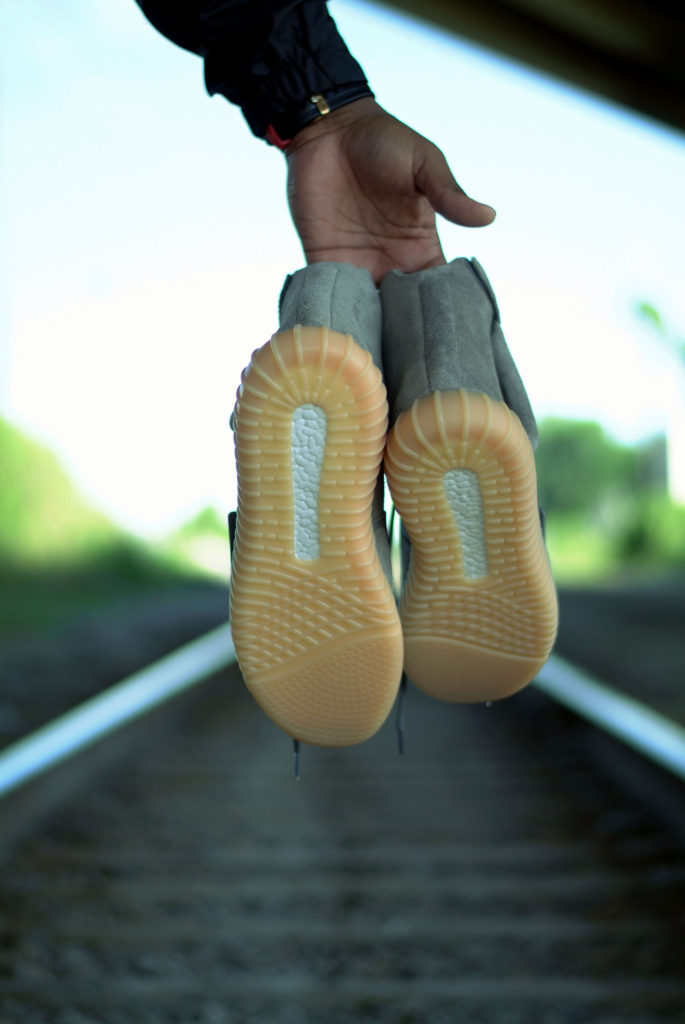 The first time wearing this sneaker can be a little jarring. The shoe is so versatile in the many ways you can wear them that you may have to cycle around to find a comfortable variation to you. As with many other high cut shoes, they can be a little difficult to put on for the first time. I definitely appreciated the side zipper as the extra room it revealed assisted with putting them on. They fit true to size and once you step in them, your foot will be caressed by the leather heel lining and swallowed by the boost technology. All around it is a VERY comfortable shoe that provides excellent support.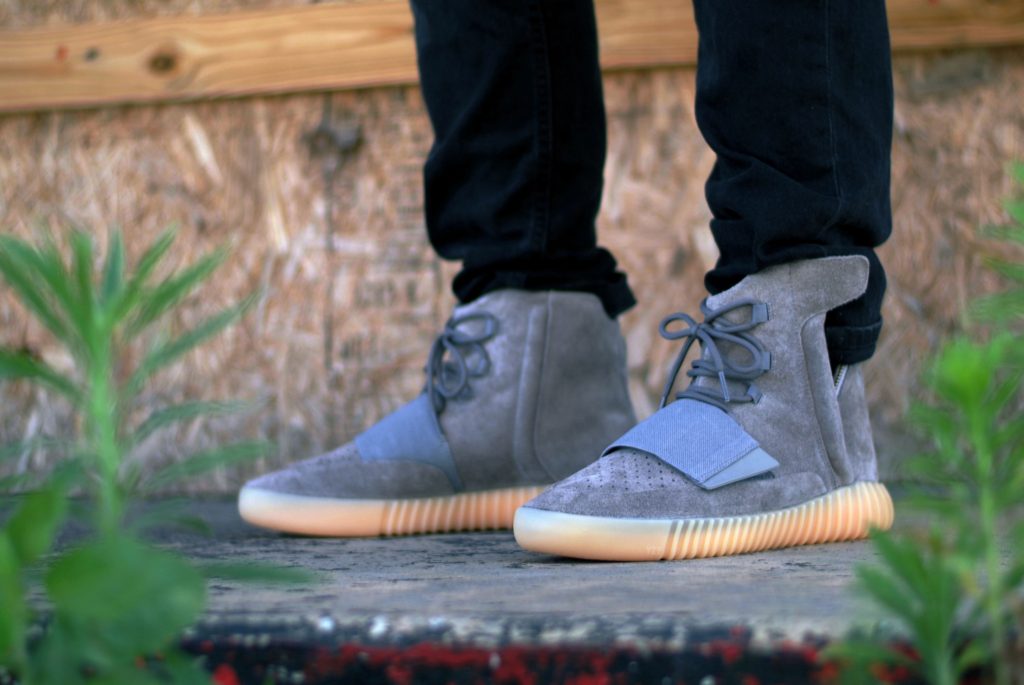 In talking about this new Yeezy I got carried away and almost didn't mention what I feel will be a criminally overlooked release in the Air Jordan 9 Low Pantone Blue. Jordan Brand has been barraging us with lowtop models of Michael's sneakers all year. Some have been excellent and others have been meh to say the least. I personally feel this low top 9 falls in the former category.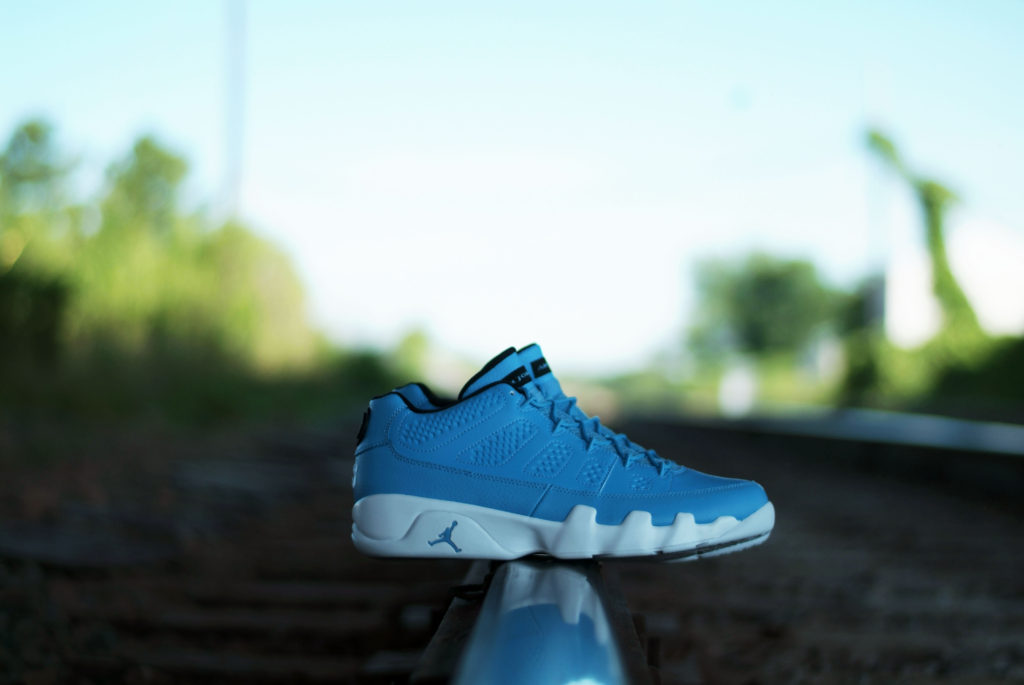 In 2010, the world was introduced to Air Jordan Pantone 284 Laser Collection. As you may or may not know, Pantone 284 is the color number for what many would call UNC (MJ's Alma Mater) Blue. Each Jordan was dressed in the colorway, had laser etching and was, unfortunately, not released to the public. While this weekend's iteration isn't exactly like what was seen in the high cut 2010 version, it is a standout low top model.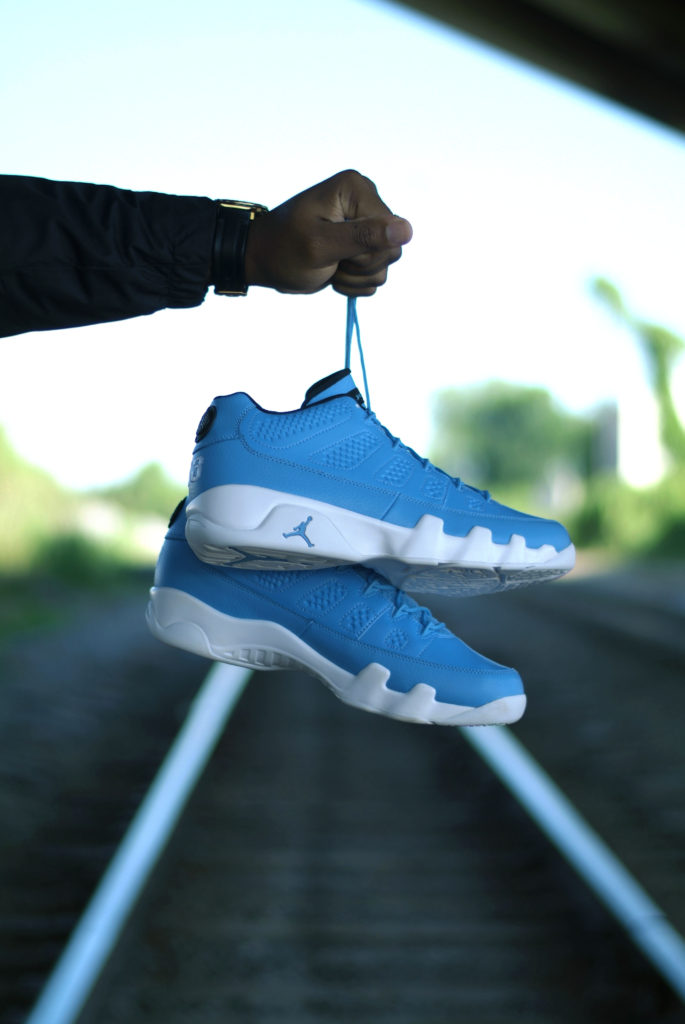 The Air Jordan 9 Low Pantone features a full leather University Blue upper with a textured leather on the mudguard and heel. The midsole and outsole are all white which makes for a striking summertime contrast. The heel features a black Jumpman logo with a white 23 stitch underneath.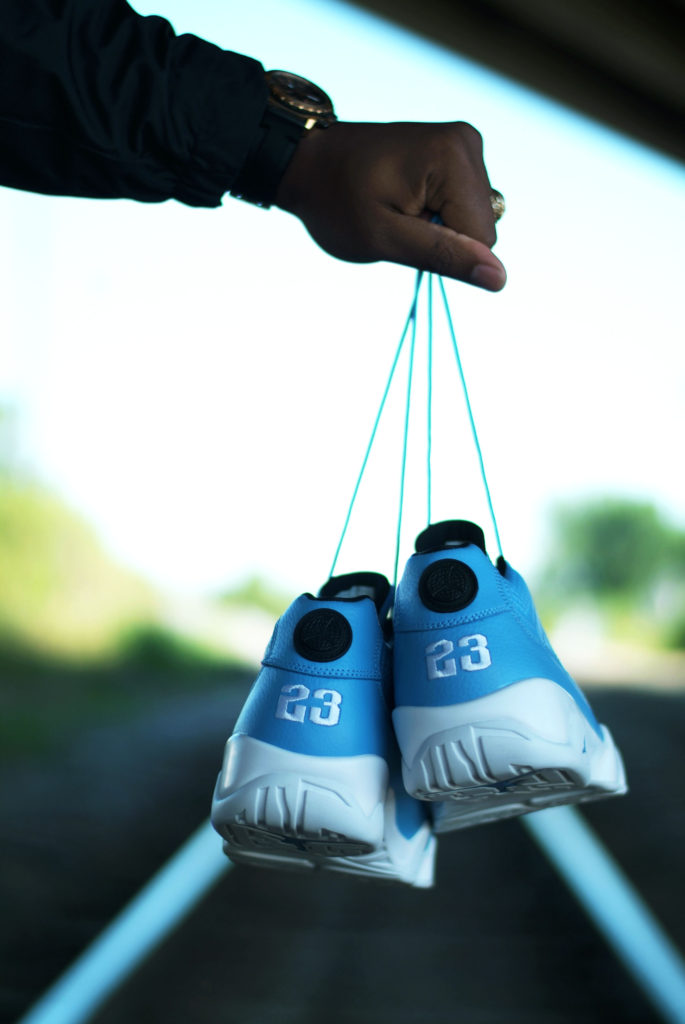 The shoe is surprisingly comfortable and very sturdy for a low top model. This shoe fits true to size as well and is accommodating to a narrow or wider foot. I didn't feel like there would be an extremely long break in period when walking around in them. The 9s trademark quick-lacing system also makes a welcomed return.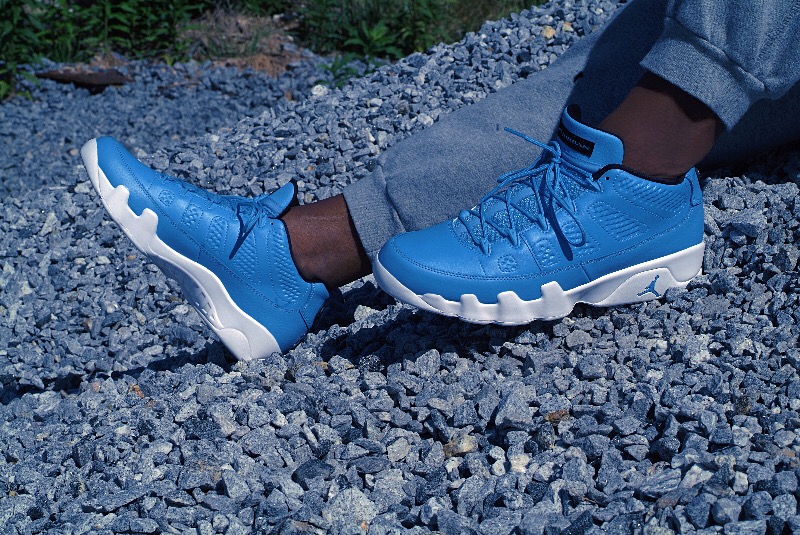 The Yeezy Boost 750 "Light Grey/Gum" will retail for $350. The Air Jordan 9 Low Pantone Blue will retail for $170 in mens and $120 for grade school. What do you think about these two sneakers hitting stores tomorrow? Check out where they release near you with the Footaction release locator!
Thanks to Footaction for providing the shoes!
Follow the Photographer: Dead Andy