On a warm Thursday afternoon, the Frye Company hosted a welcoming camp fire inspired summer collection showcase. Located inside Ponce City Market, the flagship store greeted guests with friendly smiles and a collection of party favors and unforgettable experiences. On a first come, first serve basis, guests were able to visit a complimentary braid bar, and select from a choice of braid styles curated by the Soda Salon stylists. American Spirit Whiskey provided sips of their ultra premium vodka/whiskey mix. Hostess continually circled the store, providing specialty lemonade cocktail's, beer and Cacao s'mores. The acoustic sounds were provided by Seryn, a folk band based out of Nashville, Tennessee. Luckily for the store, the band's melodic music helped to draw in on lookers, who could hear the party atmosphere through the shops front entrance.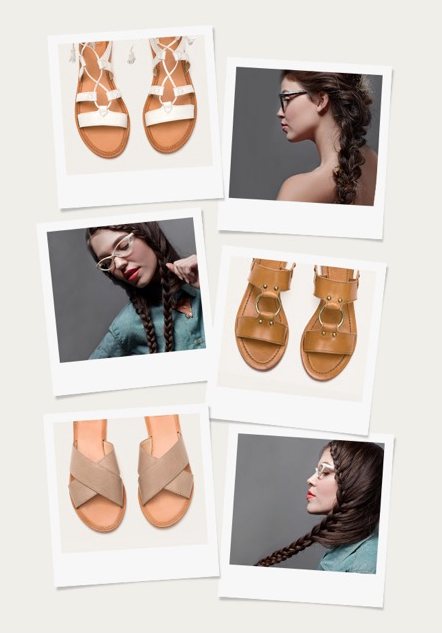 The summer styling event featured an array of sandals and of course the entire in store collection of Frye foot wear. Many shoppers supported the collection by purchasing and used the #TheFryeLife on social media. Several prize drawings were also awarded throughout the night, which included a chance to win three pairs of sandals.
The Frye Company is an American leather boot company founded in 1863. The company prides themselves in providing top shelf leather. "It all starts with our extraordinary leathers and craftsmanship. We use the highest quality, all tanned with natural oils' Then we bake, stonewash, wax, brush and oil them to get just the right look and feel", says the company site.
The Frye Company offers foot wear for men, women and kids as well as accessories. Although other colors are offered, the company's summer sandals are mostly offered in black, tan, white or brown. The entire store shoe collection also reflects the same color scheme. To purchase online or to simply browse the collection for yourself, visit the company's Atlanta site.
This slideshow requires JavaScript.