With the iPad Pro name and features, the new 9.7-inch iPad will be Apple's first to come with a starting price higher than $499. The smaller iPad Pro will start at $599 and include 32 GB of storage, according to sources. The $599 base configuration is for a WiFi-only model, while higher-priced versions with 128 GB of storage and the ability to connect to LTE cellular networks will also be offered. Apple will announce the new iPad at its event on Monday, March 21st.
Here's a comparison between the new iPad Air 3 vs iPad Air 2.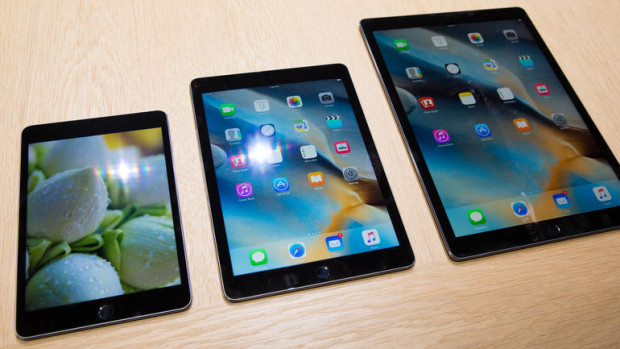 While the $599 starting price for the smaller iPad Pro is higher than any 9.7-inch iPad before it, the 32 GB of storage does help balance out the pricing as the current $499 iPad Air 2 includes 16 GB of storage. The 9.7-inch iPad Pro model will not replace the iPad Air 2 line, which will remain in Apple's tablet portfolio for a likely $499 price, sources say. Supply of the original iPad Air is dwindling at resellers, indicating a likely discontinuation. The 12.9-inch iPad Proand the iPad mini 4, which both launched last fall, will not be updated at this event.
As we first reported, the 9.7-inch iPad Pro will include many of the same features as the larger version from last year. The device will include a design that features four stereo speakers around the sides, a "brighter" display that supports the Apple Pencil, a  Smart Connector for a new proportionally-sized Smart Keyboard, and an A9X processor with more memory. One hardware difference will be that the 9.7-inch version will include a 12 megapixel camera and 4K video recording, not an 8 megapixel sensor.
via TechCrunch