The 2016 AJC Peachtree Road Race lottery registration is open until 11:59 p.m. Tuesday March 22nd. 60,000 participants will be selected to run in this year's event. Spots fill up fast and here are 9 reasons why you should  register through the online lottery at AJC.com/peachtree. 
1. Flex on Social Media
The Peachtree Road Race is the largest 10k running event in the world! Grabbing a selfie at the Peachtree Road Race is equivalent to taking a selfie next to one of the Seven Great Wonders. Whether you're a running aficionado or not, take advantage of this opportunity to boost your likes. Register in advance here.
2. Avoid Being a FOMO
A fomo is a person that suffers from "fear of missing out." Once you see everyone flexing on their social media, you too are sure to become one. Get a head start and better your chances at being one of the lucky few, but many participants. Register through the online lottery here AJC.com/peachtree. (ends 11:59 p.m. on Tuesday, March 22.)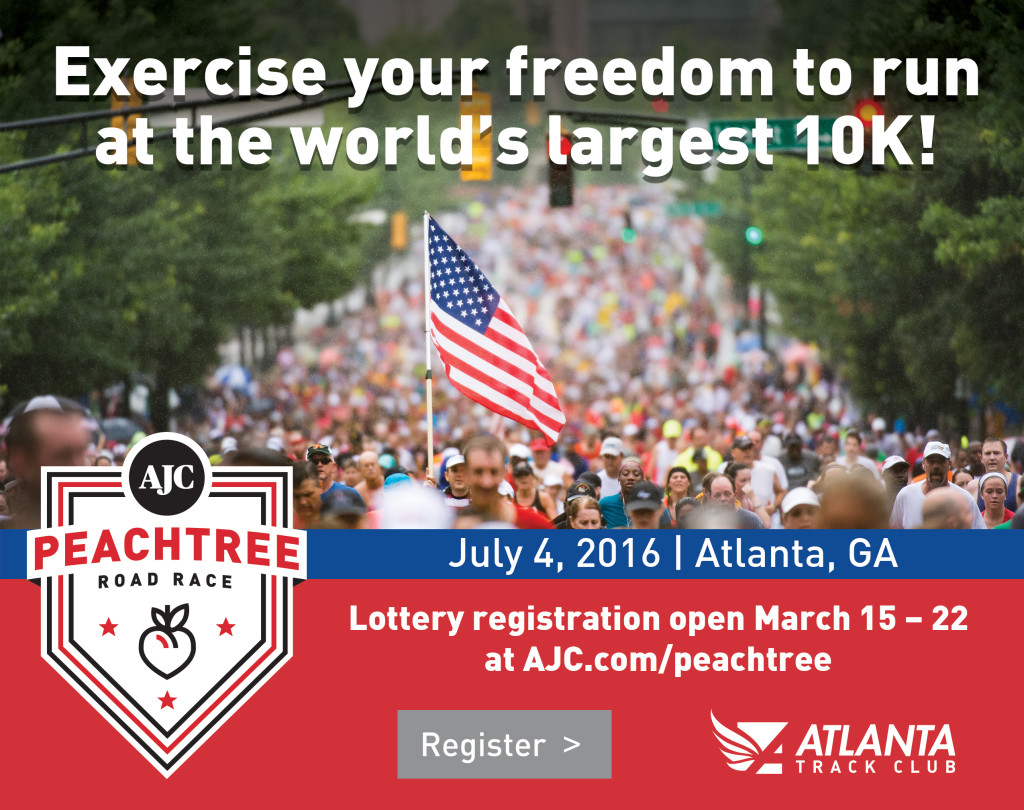 3. Be a part of Tradition
The first Peachtree Road Race was held in 1970 and featured 110 finishers. July 4, 2016 will mark the 47th running of the AJC Peachtree Road Race. Be a part of the 60,000 selected participants by registering for the event lottery online here.
4. Be a part of Diversity
"As the world's largest 10K, the AJC Peachtree Road Race has become a tradition that brings people from across the U.S. and around the world to Atlanta to celebrate the Fourth of July," said Rich Kenah, Atlanta Track Club's executive director. "The opening of lottery registration marks the beginning of an exciting Peachtree season for Atlanta Track Club, and plans are already in the works to make this year's event the best yet."
5. Feel Accomplished
Grilling, fireworks, and whatever debauchery you plan to get into all happens later. Start off the day by taking a nice walk, run, or jog through the city. Once you reach the finish line, take that good feeling with you.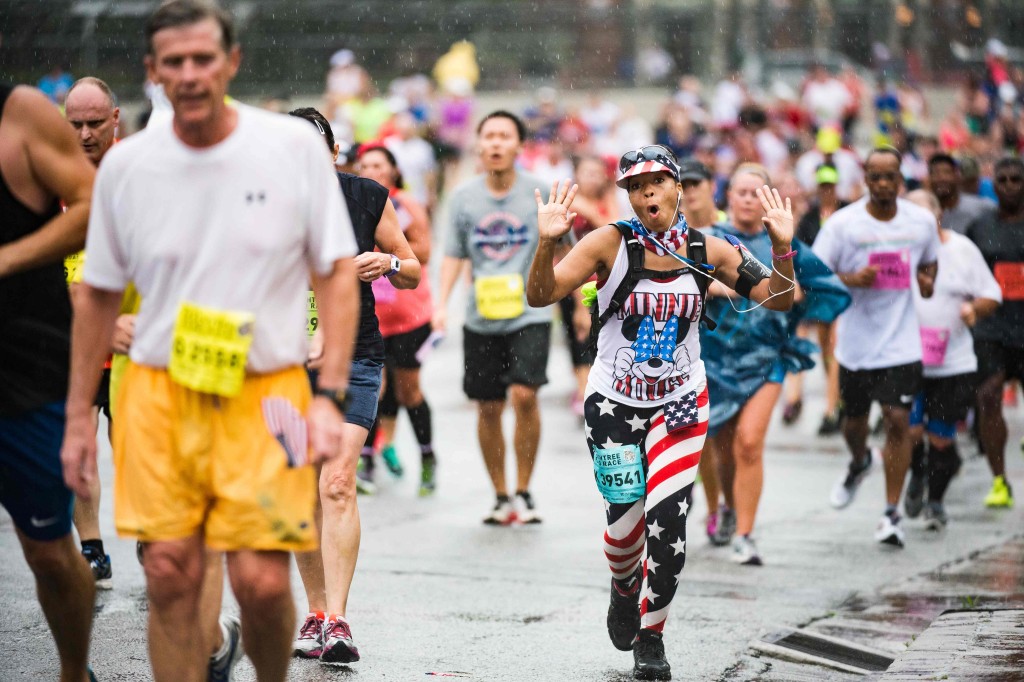 6. Experience the Streets of Atlanta in a New Way
The AJC Peachtree Road Race starts in Buckhead near Lenox Square Mall and ends in Piedmont park. If it were 5 o'clock on any weekday, we wouldn't advise anyone to make that journey. But on the 4th of July, we bet you will enjoy running into foot traffic. Pun intended. Register here.
7. Show off your Summer Body
What else have you been working out for if not to show off those nice arms and legs? Maybe you haven't worked out at all. If so, still come out and admire someone else's arms and legs. Just don't be a creep about it.
8. Free Stuff
Participants are likely to grab free things along the way from different sponsors. The AJC Peachtree Road Race is perhaps most famous for the coveted AJC Peachtree Road Race T-shirt, which is handed out to all the event finishers. Voting for the 2016 AJC Peachtree Road Race T-shirt Design Contest is open through March 22. You may vote once per day. Click here to vote.
9. Philanthropy
Atlanta Track Club is a nonprofit committed to creating an active and healthy Atlanta. Through running and walking, Atlanta Track Club motivates, inspires and engages the community to enjoy a healthier lifestyle. By registering for the AJC Peachtree Road Race, you are helping further their cause and bettering the community!
The 47th running of the AJC Peachtree Road Race will take place on Monday, July 4. Entry into the 10K event remains $35 for Atlanta Track Club members and $38 for the public, plus applicable online processing fees. For more information, visit AJC.com/peachtree.