Thanks to Microsoft and our followers for helping make this year's second annual GAFollowers FIFA tournament great! If you missed our first FIFA tournament, visit here.
Sunday, November 8th, players lined up outside the Microsoft store at Perimeter Mall with confidence in their skills and high hopes of winning the grand prize of $1,000 dollars. The crowd around the store quickly grew with family, friends, and passerby's watching players battle it out on the sticks.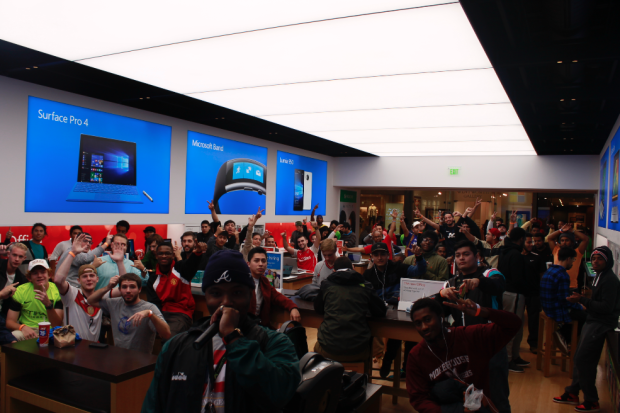 This year, sixty-four players competed, many returning competitors from last year's event. Alex Naranjo, winner of our 2014 Fifa Tournament, fought for a two-peat but fell short in the quarter finals. Single elimination left no chance at redemption but did make the event run more smoothly in comparison to last year's round robin.
The best improvement in this year's tournament were the ridiculous amount of prizes and giveaways we had to offer. Microsoft threw in several smaller prizes from Microsoft backpacks and license plate holders. We raffled off a $25 and $50 Microsoft gift card, Call of Duty Black Ops 3, and raffled off an Xbox One. Yea, all that went down within a couple hours.
After featuring our championship game on the big screen at Microsoft, Nahir Escamilla, our runner up, walked away with half a stack and Gianni Dy, our new champion, flexed his new $1,000.
Stay on the lookout for more events and giveaways and thanks again to everyone who attended!
The Final Four:
4. Will Keegan, Pensacola, FL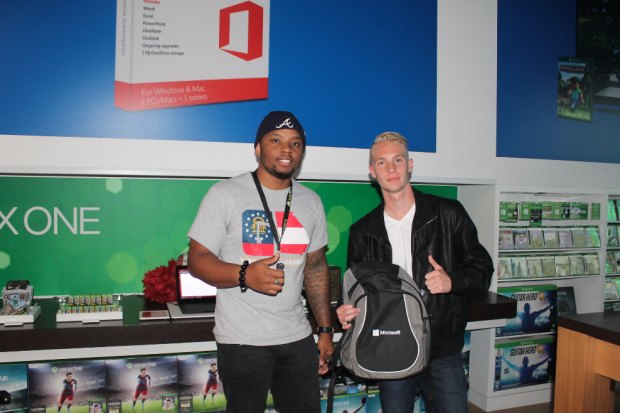 3. Rich Boker, Charlotte, NC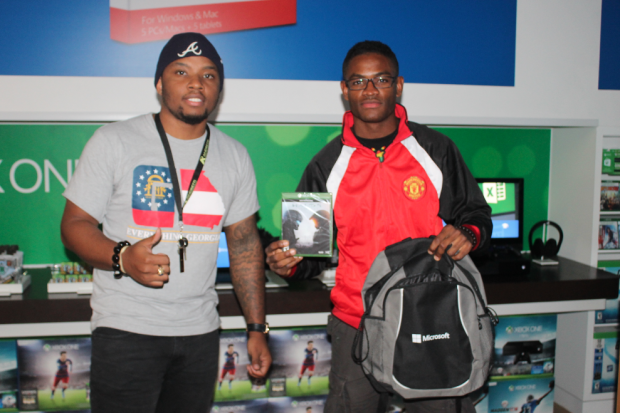 2. Nahir Escamilla, Atlanta, GA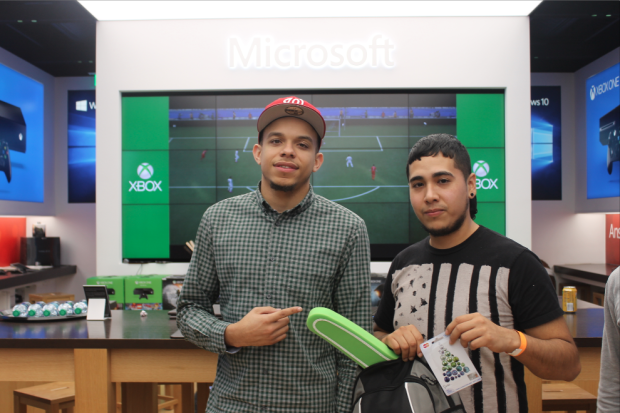 1. Gianni Dy, Warner Robins, GA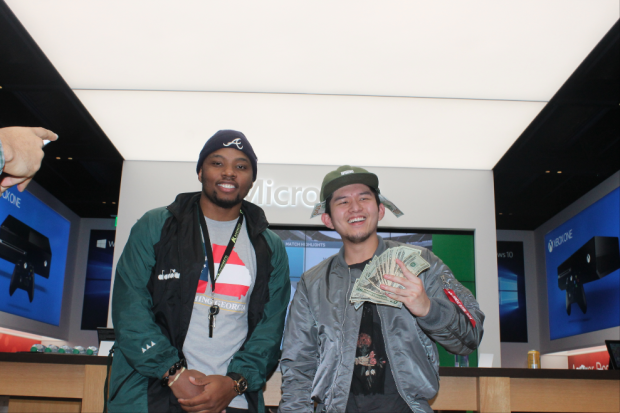 This slideshow requires JavaScript.