Don't get it twisted, many Falcons fans are still bitter over Seattle's controversial win over Atlanta earlier this season, but the playoffs are a whole new beast. Both the Falcons and Seahawks are noticeably different teams than they were in the first half of the season, so fans should put that disputable Week 6 game in the past as well. The Seahawks have been one of the league's best playoff teams over the past few years, so no one is expecting this to be a walk in the park for Dan Quinn and company, but with the way this season has been going, it seems as though the majority of Atlanta's doubters are staying quiet for now. Anything is possible with the Falcons' red-hot offense, but there are a few keys that Atlanta must check off to give themselves the best chance at making their first NFC championship since 2013 
1. Spread the ball on offense
Of course, Julio Jones is absolutely capable of taking over a game single-handedly, but Matt Ryan has been at his best this season when he distributes the wealth across the entire field. Especially with one of the league's best safeties, Earl Thomas, out for the Seahawks, Atlanta's receivers will have many more opportunities to open up passing lanes for Matt Ryan. Hitting 13 different receivers for touchdowns this season (an NFL record) was no fluke, and if Ryan continues to use his full arsenal of weapons, Seattle's defense is going be on their heels trying to stop both the aerial attack and Atlanta's potent running back duo.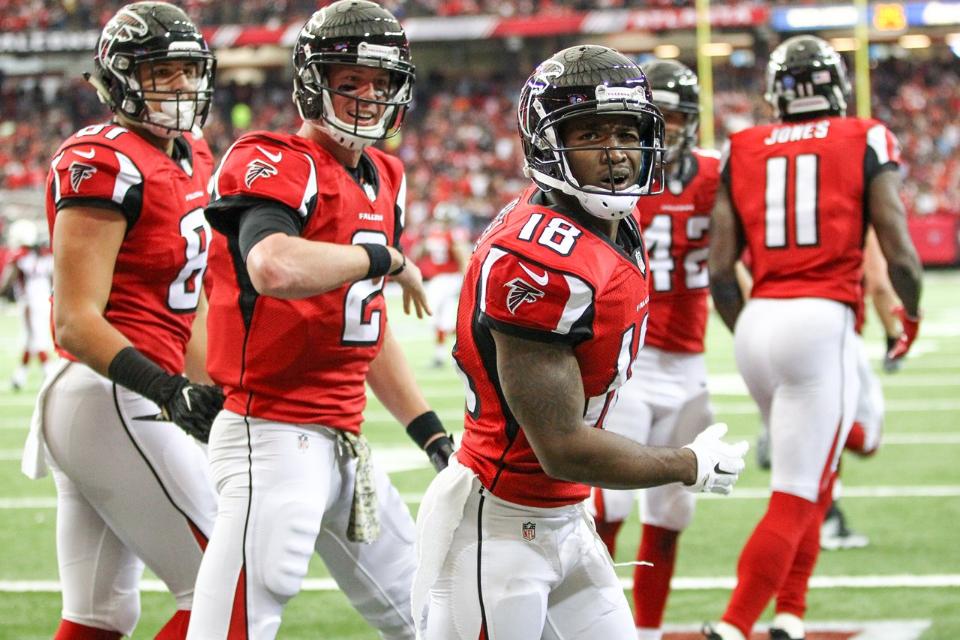 2. Keep Russell Wilson in the pocket
The Falcons have faced their fair share of elite quarterbacks this year, but few possess the dazzling ability to escape the pocket like Russell Wilson does. A master at extending plays, Wilson can pummel defenses with his read options, roll-outs, or the seemingly impossible throws he makes across his body. Expect players such as Vic Beasley or Deion Jones to spy Wilson on certain plays, as they have done relatively successfully in previous games against the likes of Cam Newton and Aaron Rodgers. The Falcons have done well at containing dual-threat quarterbacks this season, but with Wilson essentially at full health again, it is imperative that the defense forces him to sit in the pocket and throw.
3. Take advantage of Seattle's weak offensive line
By far the biggest weakness on the Seahawks' roster, their offensive line finished the year as the worst group in the National Football League according to Pro Football Focus. With the Falcons' pass rush having found their stride, getting to the quarterback would go a long way in stopping a Seattle offense that is capable of catching fire. With Vic Beasley leading the pass rush and Grady Jarrett manning the interior, the Falcons should theoretically win the battle in the trenches, but it will be a group effort as it always is.
4. Contain Thomas Rawls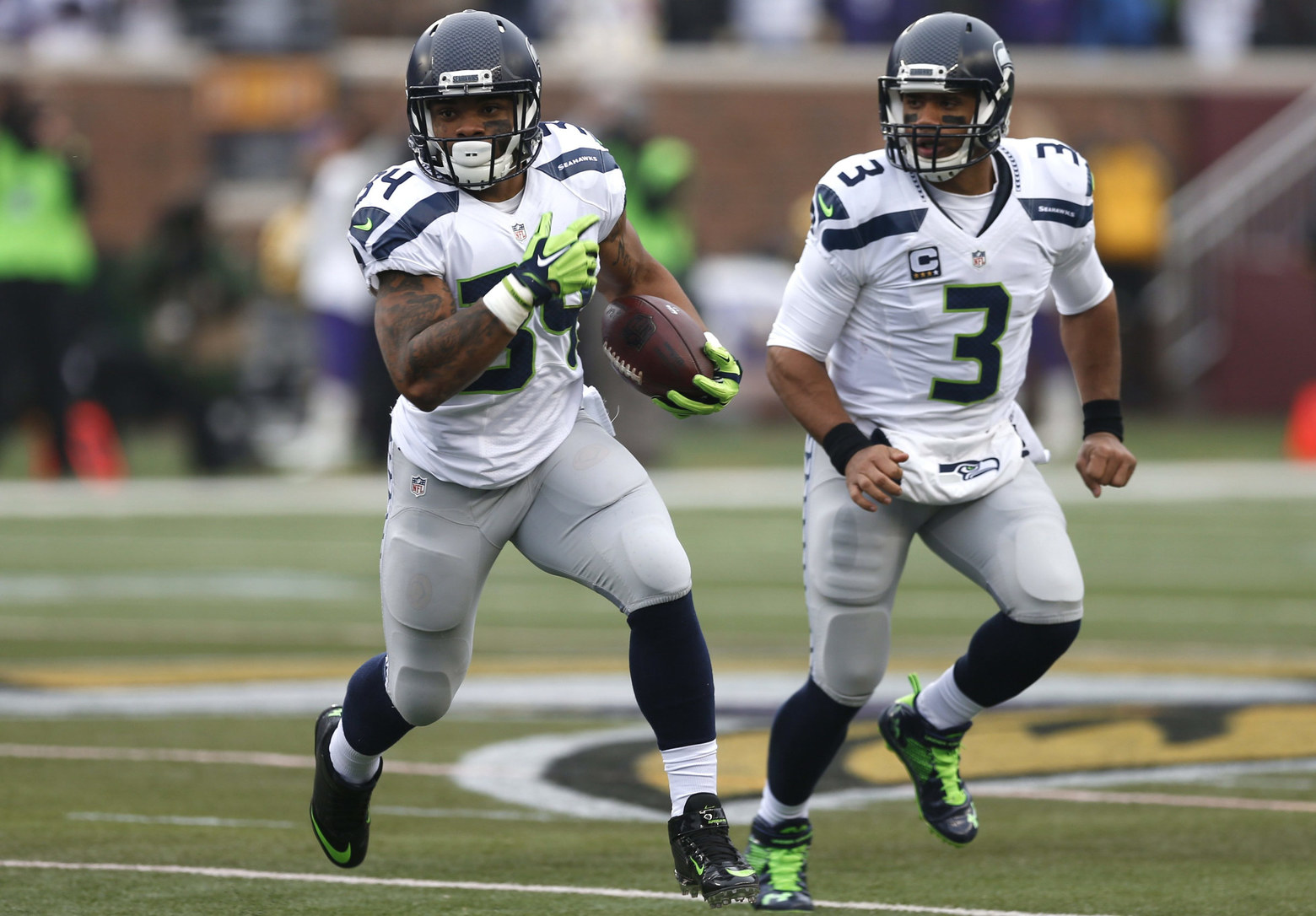 After dominating in the Wild Card game against the Lions for 161 rushing yards and a touchdown, Falcons fans have to be nervous about Thomas Rawls facing an Atlanta run defense that has been up-and-down this season. The Seahawks rushing game has been inconsistent as well, but last week it looked absolutely dominant. With Atlanta boasting such an explosive offense, Seattle will most likely be looking to control time of possession through the run game in order to keep the rock out of Matt Ryan's hands. The defense will be expecting a heavy workload from the extremely dynamic Thomas Rawls, so it's crucial that the Falcons close gaps quickly and wrap up their tackles. Playmakers such as rookies Keanu Neal and Deion Jones will need to step up to keep Seattle's hot run game in check, or else this game could quickly turn into a shootout.
5. Win the turnover battle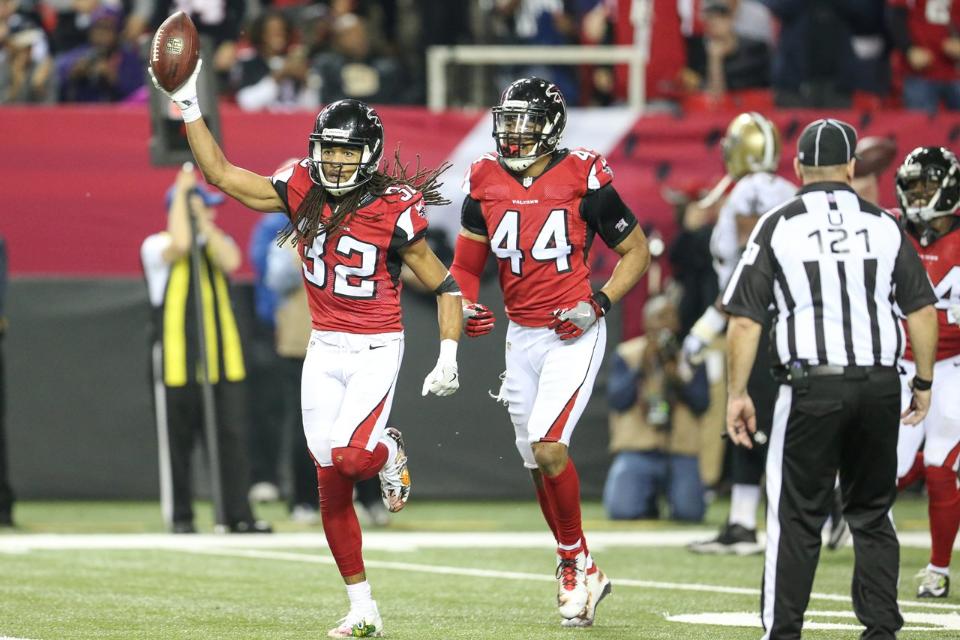 Dan Quinn has been preaching the same thing since the day he stepped into the Falcons building and began flipping this defense around. Whether it be in the locker room or during press conferences, Coach Quinn always goes back to his patented phrase: "It's all about the ball." One of the primary ways Atlanta's defense has suddenly been playing at such a high level is because they win the turnover battle on a consistent basis. Atlanta was fourth in NFL regular season with a stellar +11 turnover differential, as Matt Ryan has limited his picks and the backfield has drastically improved their ball security. Meanwhile, Vic Beasley and Keanu Neal have become fumble-forcing machines, and Falcons seem to suddenly have a strong group of ball-hawking defensive backs along with Deion Jones, who has two pick-sixes on the year. More often than not, the team that wins the turnover battle gets the victory, so Atlanta's ability to prevent them on offense and create them on defense could easily be the deciding factor in this game.