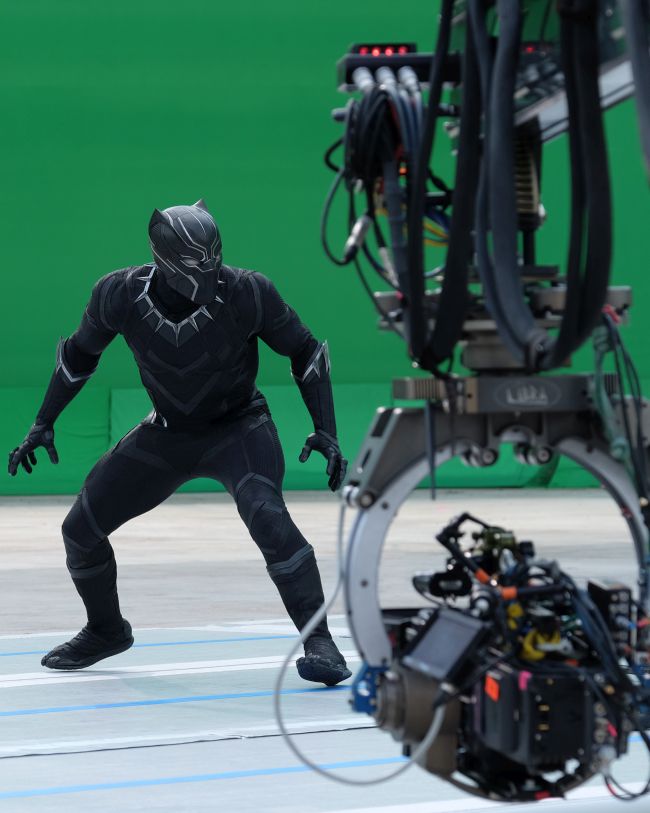 2018 will see the standalone film debut for the world's first mainstream black superhero. It so happens to be filming in metro Atlanta (like almost every Marvel movie now). Black Panther's solo outing will be Marvel's first black lead/hero on the silver screen in 20 years (Blade in 1998). The comic, which relaunched in April, sold a record breaking 330,000+ copies and Chadwick Boseman helped usher in Black Panther's STELLAR MCU debut in this year's Captain America: Civil War. It's safe to say February 2018 will be monumental month for my fellow people of color, the Marvel Cinematic Universe as a whole and fans, of all ethnicities, of King T'Challa.
I've been a fan of this character for SOOO long that I could tell you almost every backstory and fact you needed to know. So to finally see him get his well overdue, mainstream exposure has me a little giddy (sorry about that). Just know the character is as cool, regal and complex as Boseman briefly played him in Civil War. Not to mention Ryan Cooler is directing along with a star studded cast: Chadwick Boseman, Lupita Nylon'o, Michael B. Jordan, Sebastian Stan, Andy Serkis, Martin Freeman, etc.
Now, lets get to what you are here for. Tammy Smith Casting, the official casting company for ALL Marvel films in Georgia, has sent out the first casting call for the highly anticipated Black Panther film. They are looking for people of African origin (Nigeria, Kenya, Ghanan, Ethiopian, Zimbabwe, etc.. ) from ages 2 through 90 years old. If you fit the bill or know someone who does, check below for all the info you need to know.
I will update you all on everything I learn about casting for this movie!
Filming begins in January 2017! Black Panther hits theaters February 16, 2018.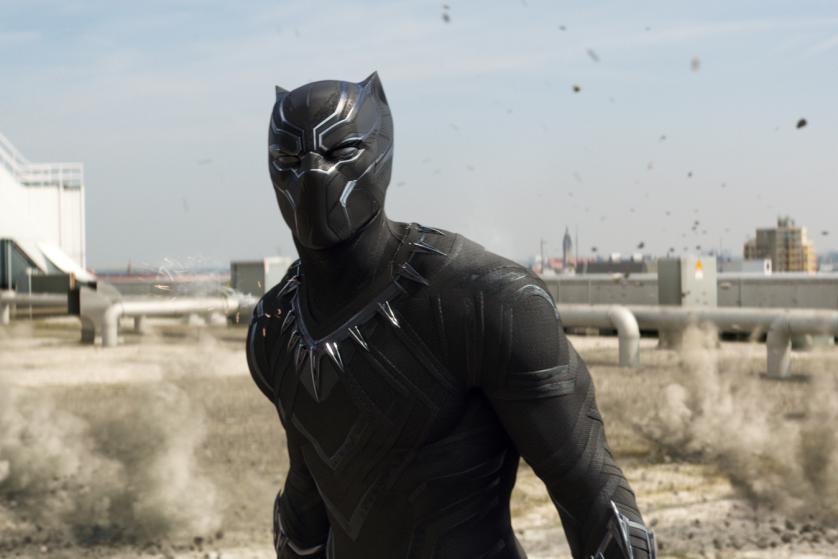 Black Panther Casting Call:
Africans needed for "Black Panther"
***PLEASE READ CAREFULLY ***
Casting for AFRICANS!!
MEN, WOMEN and CHILDREN, ages 2 to 90 !!
for the film "Black Panther"
.
Nigeria, Kenya, Ghanan, Ethiopian, Zimbabwe, etc..
(Please NOTE – all must be eligible to work in the U.S. with a non-restricted SSN)
.
NOTE: If you are a couple or family,
please submit in one complete email, together
– Filming starts in January 2017 , HOWEVER, we must present photos
this week to the director for selection, in advance on this project.
-Filming will be in Atlanta
.
– Pay rate will be approx $100 per day or more!!
PLEASE SUBMIT TO: BlackPantherExtras@tscasting.com
and put "AFRICAN" in the subject line
INCLUDE:
PHOTOS !!!!!!!!!!!!
Please send photos that are in your national/ethnic wardrobe
or in a simple outfit (please avoid western/American looks).
We need to see your face and current hair clearly, and again,
in a neutral style AND….Send both smiling and NON-smiling photos.
.
ALSO INCLUDE:
.
First and Last NAME
PHONE NUMBER
Email address
CITY and STATE where you live (or will be coming from)
AGE
Height
Weight
.
-AND-
-LIST which African country you are from or have origin in.
You MUST be LOCAL to the GREATER ATLANTA, GEORGIA AREA (or willing to work as a local hire)