During a raining week in Atlanta, I had the pleasure of visitng MAYA Steaks & Seafood located in Sandy Springs. One of my favorite friends tagged along to help me experience this "gangster" dinner. MAYA's dimly lit aura makes it a perfect location for intimate date nights and rich conversations along with preserving the steakhouse feel. The music is what sold me, songs played from traditional pop to soul, at one point they played Ray Charles's "Georgia on My Mind" and that when I knew I was coming back.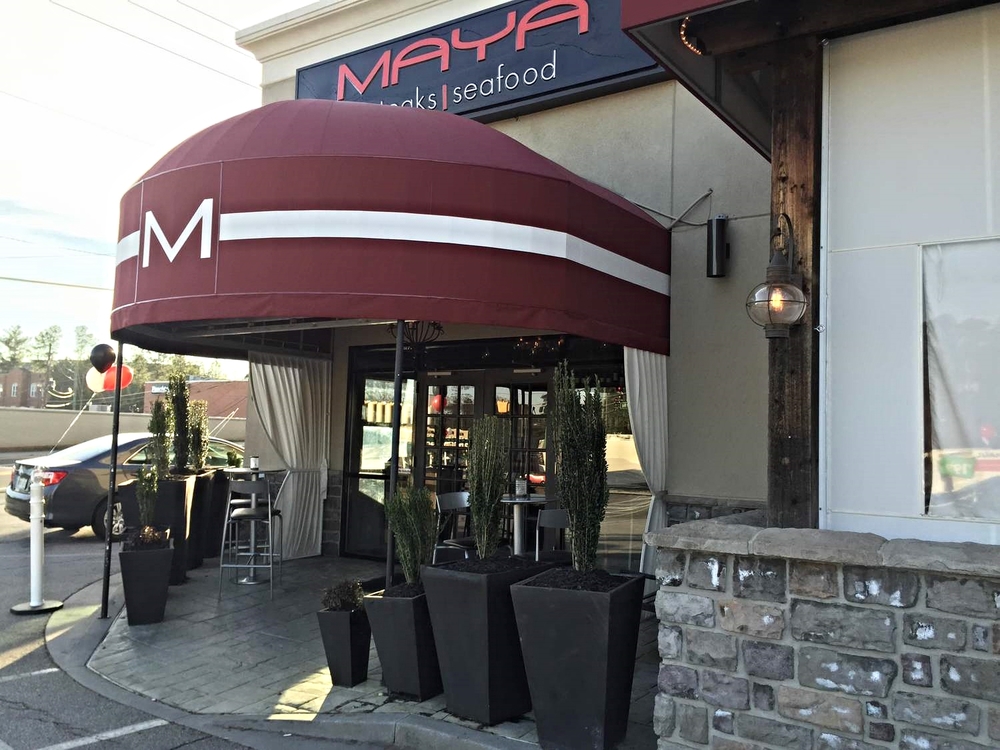 The owner Chef Mimmo has over 20 years in the food industry and owns a few more restaurants locally. MAYA Steaks & Seafood features a curated wine list with over 40 wines by the glass handpicked by Mimmo himself. Plus, original cuts of meat from renowned meat purveyor, Braveheart Black Angus Beef.
We started with a couple drinks, I ordered the riesling based "Clean Slate" & my friend ordered a glass of prosecco. The appetizers were wonderful and came out fast, we got the Grilled Oysters & The Shrimp and Crab. The restaurant manager, Brandon Smith, made sure everything tasted good throughout the night. For entrées we tried the 16 ounce Ribeye (me) and the Center Cut Filet (her), everything was cooked to perfection! The deserts were awesome too, we both had Bourbon Gelato.
This slideshow requires JavaScript.
Taking a risk on a new restaurant can be hard sometimes in the Atlanta metro area, but MAYA is definitely worth the risk. I'm 99.99% sure you will NOT be disappointed. If you're looking for a good steak & some good seafood end your search here. Don't believe me? Check other reviews for yourself!
MAYA has also launched an initiative with CURE Childhood Cancer in conjunction with opening for their lunch menu. Chef Mimmo has pledged to donate 25 cents for every lunch and dinner reservation booked through OpenTable.com for MAYA and Red Pepper Taquería to CURE Childhood Cancer throughout the months of April and May 2015!
MAYA Steaks & Seafood
Address: 6152 Roswell Rd. Atlanta, GA 30328