RIP Jibri Bryan
via Reuters
Police searched for suspects on Wednesday in the shooting death of a Mercer University basketball player who was gunned down in a convenience store parking lot in Macon, Georgia.
Jibri Bryan, 23, was shot in the head about 4 p.m. on Tuesday near a busy intersection, the Bibb County Sheriff's Office told the Macon Telegraph newspaper. He was found sitting in the driver's seat of a late-model Chevrolet.
A second man who had arrived at the store with the shooter was wounded while standing behind Bryan's car, Bibb County Sheriff David Davis told the Telegraph. He was being treated at a hospital and his involvement in the shooting remained unclear.
"Tonight the Mercer community is grieving the tragic death of graduate student Jibri Bryan, who has been part of the university family for six years," the Georgia university's president, William Underwood, said in a statement on Tuesday.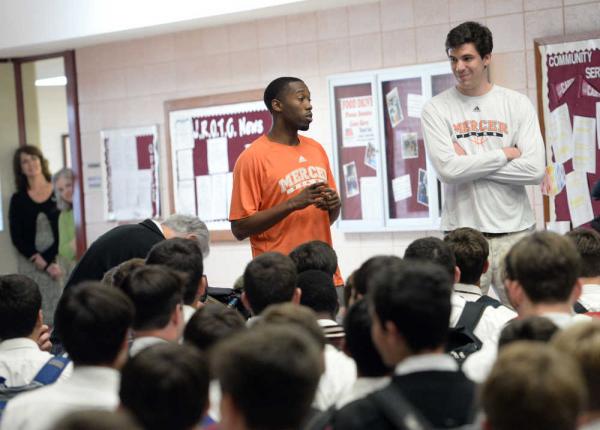 Bryan, a 6-foot-4-inch guard from Savannah, Georgia, started each of the Mercer Bears' 35 games in 2014-15, according to a biography on the team's website. In the current 2015-16 season he was bothered by a knee injury and had played in only six games, the local newspaper reported.
He graduated with a degree in accounting and was pursuing a master's degree in business, it said.
"He was important to us in every way," the team's basketball coach, Bob Hoffman, said in a statement. "I loved and cared about him from the first time he was on campus."