The westside of Atlanta now has a facility exclusively for children that serves as a special event venue, provides interactive learning experiences and encourages career development.
This new facility is JJ's Playhouse Children's Museum and Gym, a non-profit organization founded by Paul and Yunice Patrick. After realizing a need for a recreational space in their community, the couple decided to create JJ's Playhouse in 2005.
"We opened JJ's Playhouse with the mission to positively stimulate a child's mind, body, and spirit through interactive learning exhibits and educational programs that are fun, healthy, safe and inspirational," the couple told the AJC.
JJ's Playhouse offers several museum exhibits, such as an aviation exhibit and grocery shopping experience. The facility also houses a gym for ages 8 to 12, complete with various exercise stations.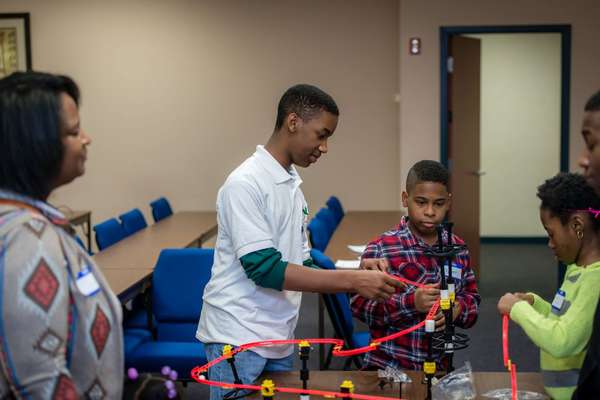 This philanthropic couple also wanted to expose children to different career opportunities, so they launched an engineering, architecture and arts program. These programs are managed with the help of community volunteers who serve as career coaches.
In May, JJ's Playhouse will host an architecture, design and build event, where participants will build JJ's Kid City. Children and accompanying adults will work with architects as they learn about architecture and interact with other event attendees.
"My mother was an educator and she exposed us to so many things, so we knew what the world had to offer us," Yunice explained to the AJC after being asked about the importance of JJ's mission. "Our children need to know that they can do and be anything they want to be."
Parents living in the west Atlanta metropolitan area, can now explore this new community based learning center and fun house. JJ's Playhouse Children's Museum and Gym serves ages 2-12. For more information or to make a donation towards the non-profit, please visit www.jjsplayhouse.org.