Moores Mill is getting a new shopping center near the intersection of Moores Mill Road and Bolton Road. Today Eden teamed up with council member Felicia Moore and Mayor Kasim Reed to officially break ground on the long-awaited project.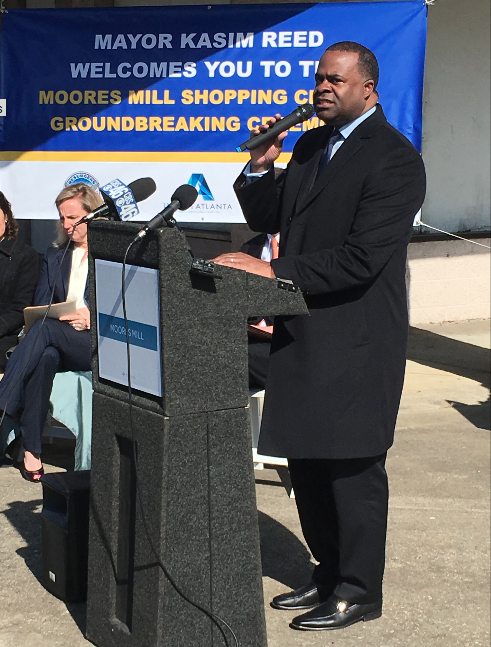 The Moores Mill Shopping Center has been in the works since 2005 but has been delayed because of funding. The project cost $40 million to develop and has been named a "food desert" for nearby residents.
The very first project for Moore's Mill Shopping Center will be a Publix grocery store followed by restaurants and other places to shop. The shopping center is planned to include three or four restaurants,  including a coffee shop, one or two sit-down restaurants and a fast-casual restaurant.
The project is expected to create as many as 300 permanent jobs.