18 year old, Olivia Smith of Canton, Georgia fatally stabbed her step-cousin last year, Thursday she was indicted on four charges including, malice murder and felony murder.
Olivia was indicted on the November 14th death of Abbey Hebert of Acworth, Georgia.
Olivia admitted to stabbing Abbey with a knife after the two smoked weed and got into an argument inside of Abbey's house.
Police said Olivia, stabbed Hebert inside the house, then chased her outside, where a witness saw Hebert get stabbed multiple times.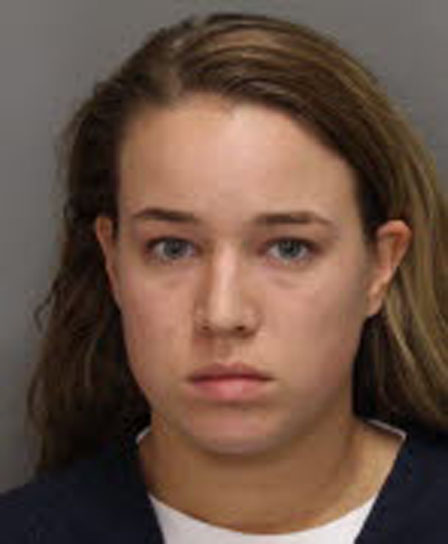 According to a witness, Olivia told a neighbor "god made" her commit the crime. Olivia's attorney says that she is very remorseful.
RIP to 17y/o Abbey Herbert, Allatoona HS student stabbed to death by her cousin. Prayers to the family. 🙏 pic.twitter.com/1vOfbzAaH5

— Everything Georgia (@GAFollowers) November 15, 2015