People who visit Atlanta would recommend things like The World of Coke, The Varsity, Centennial Olympic Park, maybe the Hooters downtown mentioned in Drake's song, "From Time." But the locals would be more than willing to take you elsewhere to really gain the Atlanta experience. There is a seedy little bar where the true Atlanta experience lives. This little bar is behind what was a hotel…where lots of, let's say, shenanigans, occurred. But nonetheless, this hole in the wall is an Atlanta landmark. Ladies and Gents, The Clermont Lounge.
Now, this isn't your rooftop bar, see and be seen kind of place. This is somewhere where some people might be a little hesitant to admit they've been here. Personally, I'll say it proudly, I've been here, I've been the youngest person in this damn bar, and I have lived to tell the tale.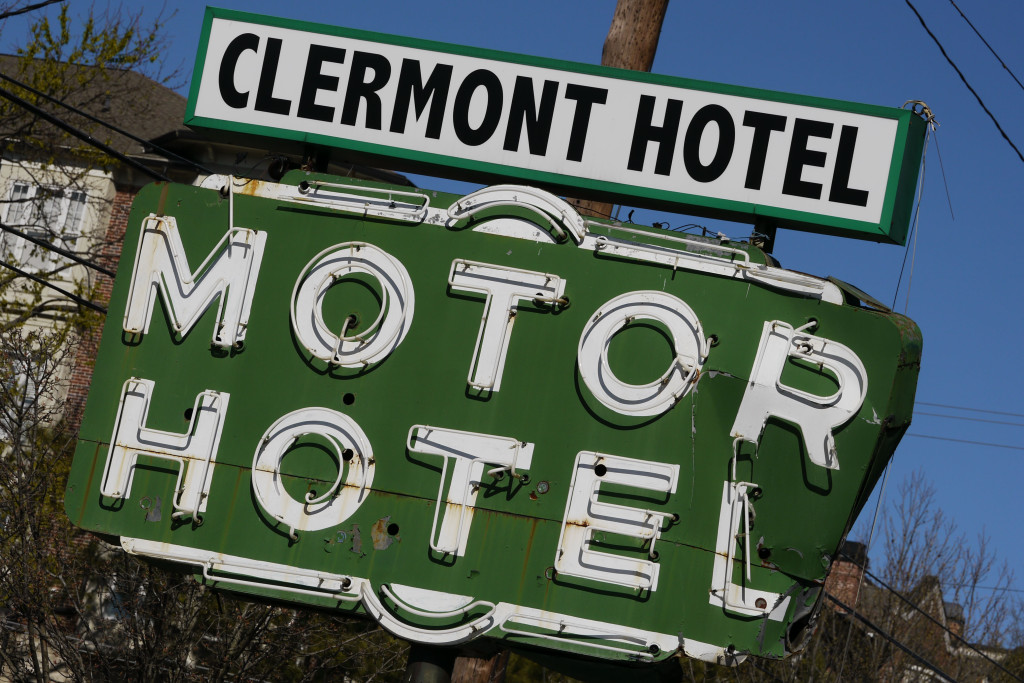 I decided to go a second time with my boyfriend. Go ahead and laugh at the supposed date night at the seedy bar behind a hotel. And had to familiarize myself with the few unspoken rules of Clermont:
NO PICTURES: For serious. People get kicked out on the regular for this. Doesn't matter who you are. If you heard about Mumford and Sons getting kicked out of a bar a few years back, they got kicked out of the Clermont Lounge because they took pictures. Don't be a dummy. No selfies at the Lounge.
Tip Tip Tip: When you go to Clermont lounge, you will have drinks, but also entertainment. So don't be a cheap SOB and tip. You'll get more hospitality that way.
Embrace the mess: Clermont Lounge is not clean. Nothing about it is clean. That means don't complain about it. You are here for the experience, not for pristine floors and countertops.
Parking sucks: Parking isn't that great behind the lounge. Take uber/lyft/taxi. If you're with multiple people this will be cheaper in the long run.
Cash is King: They don't do plastic. So make sure to bring your own cash. The ATM has a crazy high charge.
Optional: Pregame. Sometimes the Clermont experience is better with a few drinks beforehand. It's your prerogative, take a shot or two before you enter if you need to.
Well, as soon as I got home, my boyfriend backed out from coming to Clermont lounge with me. So I would be going to the Lounge.
By myself.
I took an Uber to the Lounge, told my driver about how I was going by myself. The ride there I was advised to, "kick him out for two weeks." I wasn't going to be that mean, but I was a little irked that I was going by myself to a bar that just so happens to have strippers.
When I got to Clermont, there's a set of stairs you walk down in the midst of wreaky signs in the wind and homeless people. The side of ponce the bar is still has room to improve to say the least. The temperature was dropping so I ran into the lounge past the off-duty bouncer to get warm.
I walked in to two women greeting me and a bartender. There was only one other customer there besides me, a quiet man in a suit. Of course I felt quite out of place being a 24 year old girl in jeans and a casual top. To loosen up, I ordered my usual bar PBR, it seemed appropriate with
The two women that were dancing were well older than me. They danced to different hard rock tracks ranging from Linkin Park to Papa Roach. It was strange seeing a 50 year old woman dance exotically to "Papercut." It was as if I was back to when I was thirteen stumbling upon my friends' porn collection. Uncomfortable.
The second woman starting dancing and stripping to a track I wasn't familiar with. I figured I should act as if I'm here for the ladies, so I start tipping the woman. Of course as soon as I tipped her, she turned her attention to me. When she finished on the bar, she came down and decided to talk to me. Nice lady, she said I had a nice rack. I guess strippers know best?
We had some small talk then she asked if I was interested in a lap dance. I figured, what the hell, I'll have one.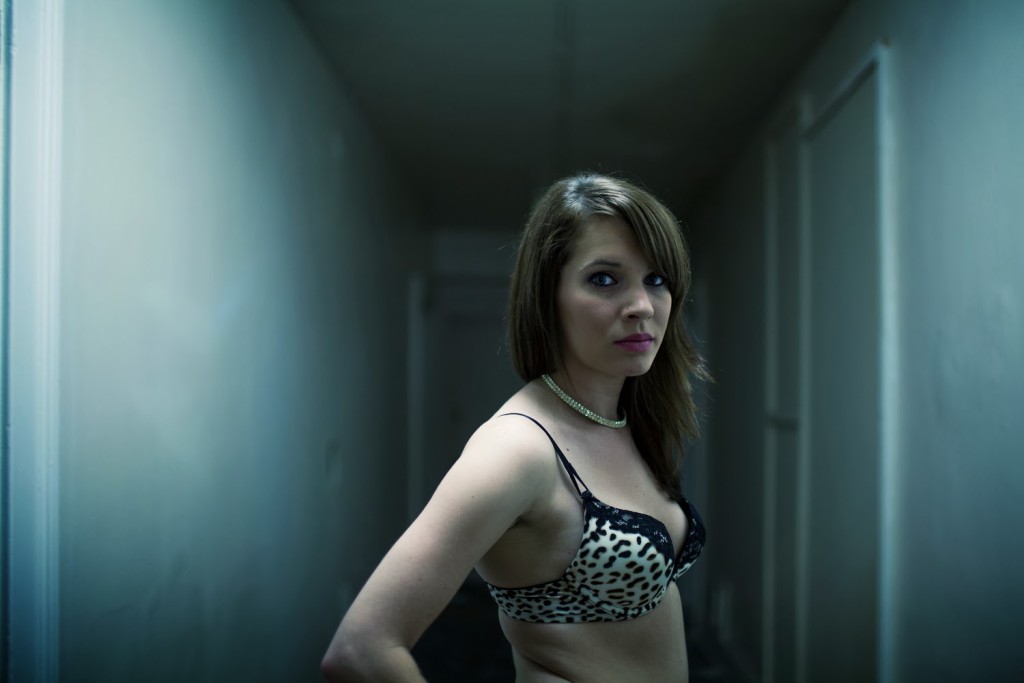 I'll leave the rest to the imagination. Long story short, I know how many tattoos this girl has and where they specifically are.
After the dance, she got dressed and gave me another hug. I made my way back to the bar and drank another beer before I got on my merry way.
My experience? Interesting. I would say it's probably better to go with a group of friends on a weekend. Going by yourself on a Wednesday is intimidating, and unless you're willing to make friends, probably not advised. But the Clermont Lounge is an institution, and one must go at least once while living in Atlanta.
It's a rite of passage if you will.