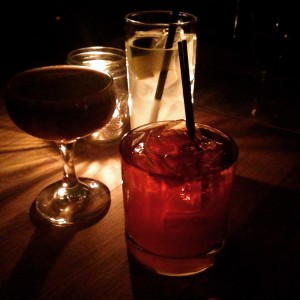 Edgewood, many years ago, was a place that was barren by 5pm, and was riddled with crime. Today, there are bars and artisan establishments popping up as a younger crowd moves towards the southeast side of Downtown Atlanta.
The nightlife in Edgewood can be described in one word: Eclectic. The bars have their own specific identities and personalities, and there is never a dull moment in the area. They have gimmicks for all demographics ranging from the underground musicians (Department Store), the hipsters (The Sound Table), the karaoke lovers (Mother), the gamers (Joystick) and the plain eclectic (Sister Louisa's). I decided to take one night, and have one drink at each spot. Let's see how this goes.
Sound Table: Horse's Neck
A Horse's Neck is bourbon, bitters and ginger beer. The drink had me a bourbon, being a southern girl. My friends and I walked into the dimly lit bar and immediately found a table. For the first stop, the bar was a little emptier than I anticipated. But it was also 9:30pm on a Thursday night, and it's not Flip Flops college night. What I really liked about this place is that your spirits are lifted with the deep house DJs playing, and the drinks are really damn good. We each got a different cocktail and there were rave reviews across the board.
Mother: Dark and Stormy
I've past by Mother several times while going to Sister Louisa's, and this was the first time I walked in. It's a little hard to find the door, and the fact that all of the doors were closed for warmth was no help. Mother is a 2 story bar, where it's quiet and classy on the first floor, then a trap house party on the second floor. In this case, the second floor was home to Karaoke night. We got our Dark and Stormy drinks (which by the way, on point), and headed upstairs to see the karaoke shenanigans. At this point the alcohol from the first drink was well in our system so we joined in with a group singing Tina Turner's rendition of "Proud Mary" followed by Whitney Houston. I felt like I had a Jenna Marbles moment singing "Wanna Dance with Somebody" with a large group of girls. Luckily I'm not one to drunk cry.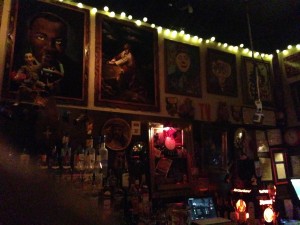 CHURCH: Spiritual Sangria
Stop #3 is always my favorite. CHURCH has a great story about a theologist turned artist/bar owner, and the overall weirdness of the bar adds to its charm. The bar itself serves the usual fare, but it has a sangria that's the "Spiritual Sangria," otherwise known as the "Blood of Christ." It comes with fruit chunks so big that you need both a straw and a spoon. Like Mother, CHURCH is two stories in order to house their church organ karaoke, ping pong tables and other games. Also, where else are they going to store the myriad of appropriately inappropriate decorations? Peace be with you, and also with you.
Joystick: Cowboys and Indians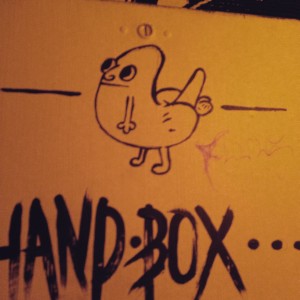 This was the bar that I was most excited about. Not only because it was one of the few bars that I haven't been to in Edgewood, but it has video games. Nerd Alert.
Joystick is on the level of the bar where there's not only good drinks, but also really good food. They have popped up restaurants, cycle through, and they also serve Bad Dog Taqueria, which means really freaking good tacos. Drunk food while you drink more and play PacMan? Yes.
The Cowboys and Indians drink looked similar to a whisky ginger in color, but when you drink it there is nothing ginger about it. For starters, it tastes like a chai tea latte. My inner basic white girl squealed with joy. The liquor that came with it was Whipper Snapper Oregon Spirit Whiskey, I've never had this whiskey before, it was a breath of fresh air from Jack Daniels.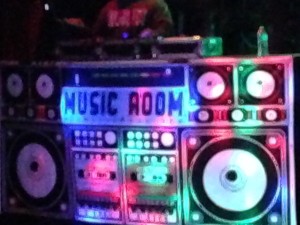 Music Room: PBR
We stumbled into Music Room while trying to get into Pizzeria Vesuvius to find the Edgewood Speakeasy. Sadly Vesuvius was closed, and we might have actually found the speakeasy, but 12 hours later, it's still a little bit of a blur. Anyway, I ended the night the only way I knew how, with a PBR Tallboy and dancing by myself to a no name DJ. The three of us were well-liquored and spinning each other on the dance floor. The others that were in the room judged us from a distance, but we didn't care, we were warm and drunk.
I got home at 2am, and came to the conclusion that this is a neighborhood for all tastes. It doesn't matter whether you want to have a classy date night or want to test your Donkey Kong skills, it's a good place for everyone to go. You'll have a great time. Trust me.