Go ahead. Work extra hard this week because everyone knows on Friday you're going to call out, drink up and enjoy all the Cinco De Mayo celebrations taking place all over the city. Restaurants will certainly be offering a host of Cinco De Mayo specials and even nightclubs tend to get in on the fun every year, but what if you want something a little different? You want to meet up with friends for a good time, enjoy great food and even take a shot or two without really hitting the club scene.




Luckily for you, TooLive is taking over The Atlanta Food Truck Park on Howell Mill for a fun Latin inspired celebration deemed Viva Atlanta.
Needless to say, there will be a ton of food and drinks for guests to enjoy while also partaking in different games and activities that will be set up around the park. Perhaps the best part of it all is that The Atlanta Food Truck Park offers a ton of free parking and everyone knows how rare that truly is in Atlanta.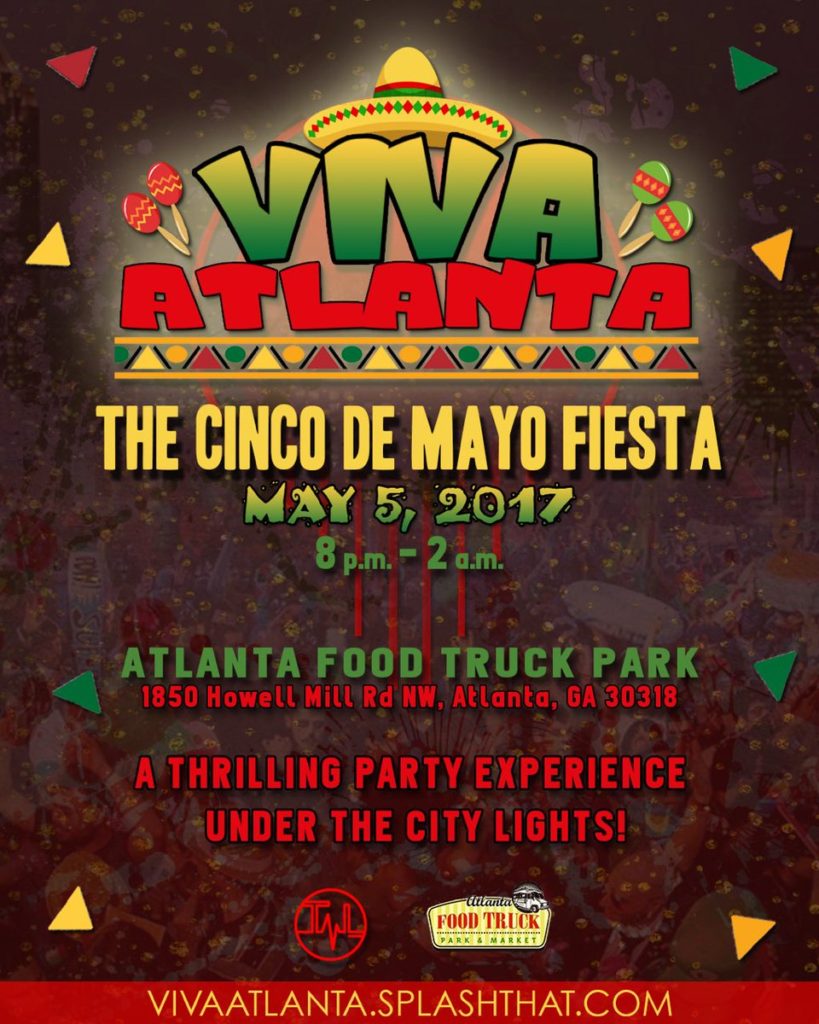 So with the event only four days away, here is everything you need to know about the upcoming Viva Atlanta event.
The event kicks off at 8 pm and will keep going until 2 am
The outdoor venue offers a great way to party it up under the night sky
Traditional Mexican food will be provided along with a ton of "Mexican-fusion" options
Margaritas, Tequila and brews will be served
You can grab beer for free during the first hour of the event
Music lineup includes EDM, Hip Hop and Latin DJs
TooLive is known for outrageous parties so you should definitely expect this to be another huge celebration
There is a limited number of early bird passes that will give you a free taco
So if you're looking to have a great time in a way that feels different from your usual run of the mill Cinco De Mayo celebration, Viva Atlanta might just be exactly what you're looking for.