With the literal translation of 啤酒, or "píjiŭ," meaning "beer" in Mandarin, Pijiu Belly ("Beer" Belly) is reinventing the Korean beer bar concept into Atlanta, a city that has embraced craft beer and a particularly quality, creative food scene. Inside this modest exterior, you walk into a very inviting interior with a large bar strategically positioned in the center of the dining space. Casual, but eloquent in its message, Pijiu Belly has laid a foundation to target all audiences with its atmosphere.
A great conversation with Chinese-Korean restaurateur, Lenny Shou (who brought you Noodle), revealed his vision of attracting a very diverse demographic to his establishment, ranging from young college students to senior business professionals. Keep in mind, Pijiu Belly is only in its beginning stages. It is set to introduce more traditional offerings and a patio area.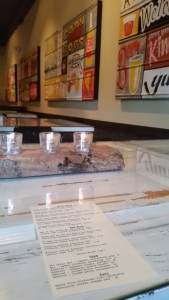 If you happen to have a very adventurous palate or not, no worries…chef William Little, along with Lenny's personal input, has brought to you familiar creations with their own take on things. Behind the very spacious bar, general manager Daniel Phelps and fellow bartenders can whip you original concoctions, including the much-talked-about Red Solo Cup ("a true hunch punch made with everclear grain alcohol, vodka, and whatever else [the bartenders] feel like"). As for the Pijiu on Tap, they offer selections from local breweries and as you all may know, there is no shortage of those in Atlanta. Because Pijiu Belly is very much Asian-inspired, they also offer imported beers, like Chang (Thailand), Hite Ice Point (South Korea), Kirin Light (Japan), Lucky Buddha (China), and Tiger (Singapore). Look for the list of wines underneath your glass table top. It will always be right in front of you — nice touch by the team at Pijiu Belly.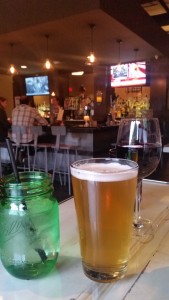 On paper, William has developed quite an extensive background in the kitchen; working at The Ritz-Carlton to dabbling in sushi. The appetizers, under category title "Munchies," are sure to excite your taste buds; giving you flavors from the best of both worlds. Since opening this past December, the Whole or Half Rotisserie Chicken has already garnered much attention. Explained by both Lenny and William, the dry rub consists of 12 different spices, including Chinese paprika, Korean peppers, and even a lime-garlic infusion. The chicken is slow-roasted for two and a half hours before it is flash-fried to give you that tenderness standard in southern country cooking and the crispiness that's found in Chinese cuisine.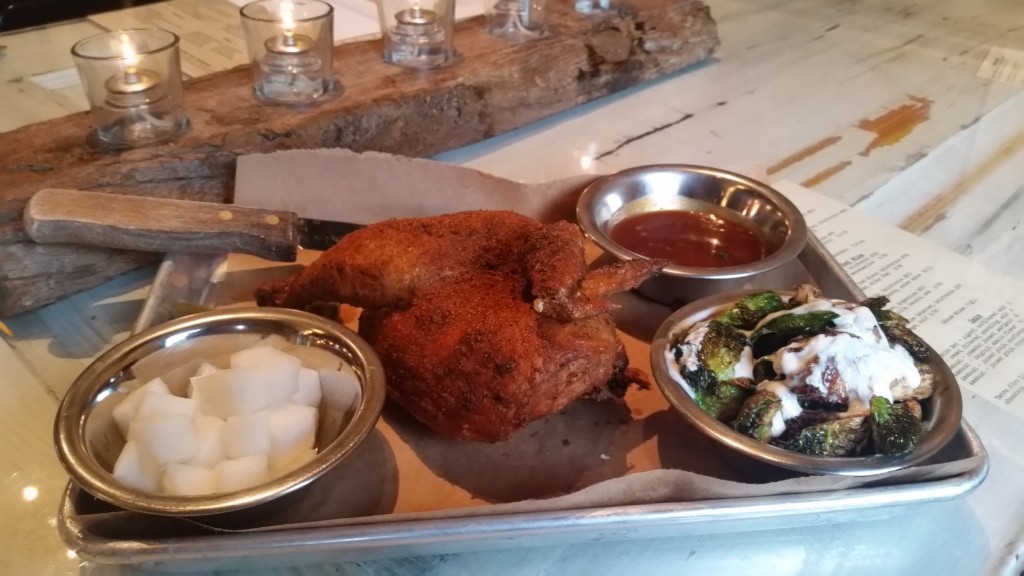 Let's not get started on the brussels sprouts side dish. It is made very simply with a sprinkle of salt and pepper, then tossed in a dash of honey. Simple ingredients that resulted in a very delicious side dish that go hand-in-hand with the dry-rubbed, roasted chicken. Other tasty sides are offered as well, such as ginger-apple collard greens, house kimchi, pickled cucumbers, cilantro-lime rice, and poppy seed cole slaw.
Another favorite among the frequent diners is The Pijiu Burger, a very juicy invention with cheese, a fried egg, beer-barbecue sauce, Sriracha-mayo sauce, and kimchi.
With food in mind, you should be informed that Pijiu Belly has recently opened up brunch service on Saturday and Sunday from 11:00 a.m. – 3:30 p.m., featuring the Pijiu Burger Omelet, build-your-own omelets, a handful of interesting entrées, a variety of sides, and classic brunch cocktails.
Now, I empower you all to go try Pijiu Belly out for yourself…