If you're ever in Albany, make sure to stop by one of Georgia's famed natural wonders, Radium Springs.
There are seven state natural wonders on the official list: the others are Stone Mountain, the Okefenokee Swamp, Tallulah Gorge, Amicalola Falls, Warm Springs and Providence Canyon. While Radium Springs might be the least known in the lineup, it's also one of the most fascinating.
The springs themselves gush a mild 68 degrees in all seasons and are the largest natural springs in Georgia, churning out 70,000 gallons a minute into the Flint River. Mother Nature's masterpiece can be observed by nature-lovers of all ages from a lovely gazebo and small botanical garden that overlook the pool.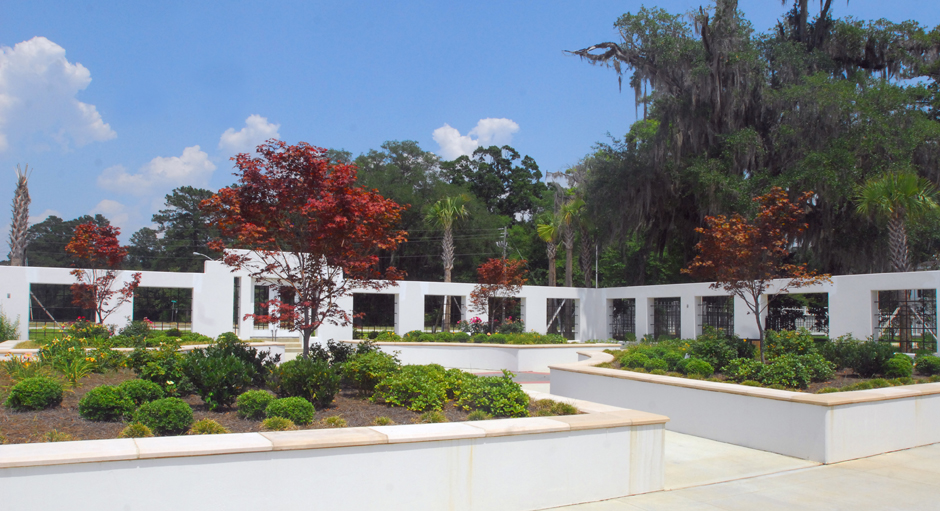 It's a peaceful place to have a picnic, snap a few photos and enjoy the scenery. Perhaps the best part about this natural wonder is that admission to Radium Springs Gardens is free.
For such a restful place, however, it has a storied past. It was originally a ceremonial site, revered by Native Americans who named it Skywater. For later settlers, it was a popular swimming hole called Blue Springs.
Then in the 1920s, traces of radium were found in the springs. Radium glows a faint luminescent blue and is incredibly radioactive, but there's not enough in the water to be dangerous. And since bathing in mineral water was all the rage at the time, developers set to work making Radium Springs the go-to destination of their day.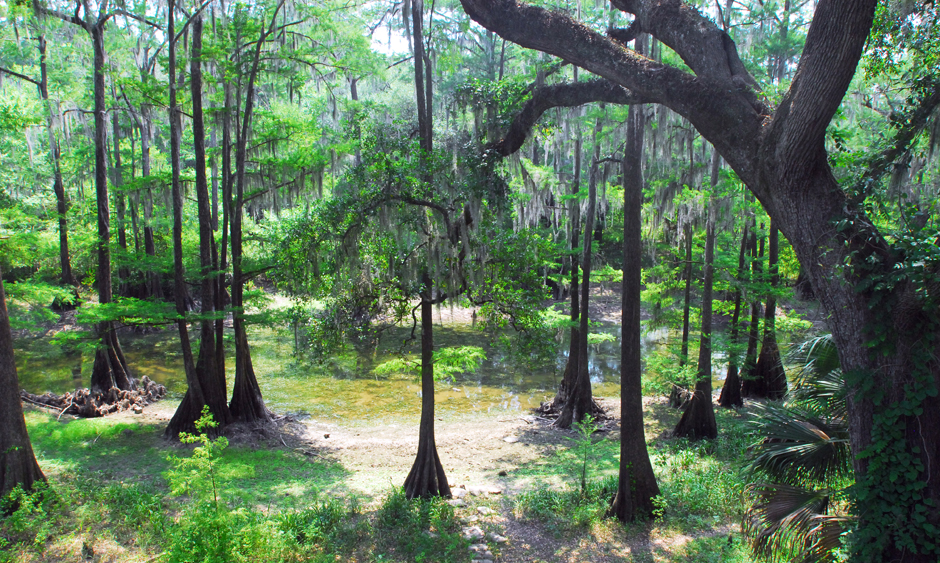 And it was. In its heyday, the site housed a luxe resort known as the Casino. There were dinners, dances, beauty pageants and evening canoe rides. Then the Casino fell on hard times. A devastating fire in 1982 and two floods in the '90s destroyed the building past recovery. Meanwhile, a number of deaths, including divers who got lost in the complex cave system, cast a shadow over Radium Springs.
The giant Casino was torn down, but its bright white base remained as a foundation for the garden. The city of Albany opened it to the public in 2010, no swimming allowed. Exotic and native plants bloom on the terraces above the springs. For the curious, scattered historic markers detail its strange history.
So whether you're looking for a quick, relaxing getaway, want a chance to observe nature's beauty or are a history buff curiously seeking new information about Georgia's past, Radium Springs makes the perfect spring time destination.