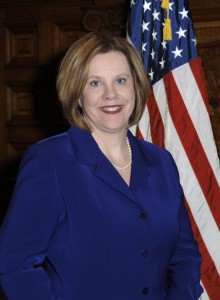 Many Georgians have been celebrating the fact that the Georgia House passed House Bill 1 this week, which would allow the use of medical marijuana in the state of Georgia for cancer, ALS, seizures, multiple sclerosis, Crohn's Disease, mitochondrial disease, fibromyalgia, and Parkinson's Disease patients. Considering that the overwhelming majority of Georgians support medical marijuana along with Governor Nathan Deal, it is safe to say that this could be a reality for Georgians to see medical marijuana and hopefully even decriminalization within the state in the near future. Though some have criticized the uncertainties of House Bill 1, Representative Allen Peake has stated that he is in talks with a cannabis oil maker to ship to Georgia. He has even said that if this bill fails, he may smuggle it in himself for his own daughter.
So, what's the hold up, Georgia? Well, to be frank, Senator Renee Unterman is holding out on Georgia. The bill in its current form, would allow Georgia academic institutions to distribute cannabis oil to those suffering from the approved medical conditions stated in the bill, which could be administered orally, by injection, or in pill form. However, Rep. Unterman is unsure if the academic institutions would risk their federal funding to administer the oil to patients. When she was asked by Atlanta reporter Lori Geary if she was holding the bill hostage until the House takes action on her sponsored bills, she did not deny the accusation. Rep. Unterman stated, "Well, always when we get to the last 10 days of the session, there's a lot of bills held hostage. I have worked on the autism bill and it has not had a hearing in the House." She also went on to state, "These parents don't understand how the General Assembly works but this building is nothing but politics."
Is this how we should allow our lawmakers to act – Rep. Unterman seems to think that this is nothing more than a simple game of politics. Why is it acceptable for her and other lawmakers to play political games with our children, using them as pawns for personal egos and their own agendas? The benefits of medical marijuana are well documented, from helping to control seizures to safer pain management and more. The people of Georgia deserve better – as our lawmakers should be working instead of playing games.