Georgia had an eventful year in 2014, here are the most talked about stories within Georgia this year. If you think we've left any out, please leave a comment below.
5.  Cobb County Father Leaves Son in the Car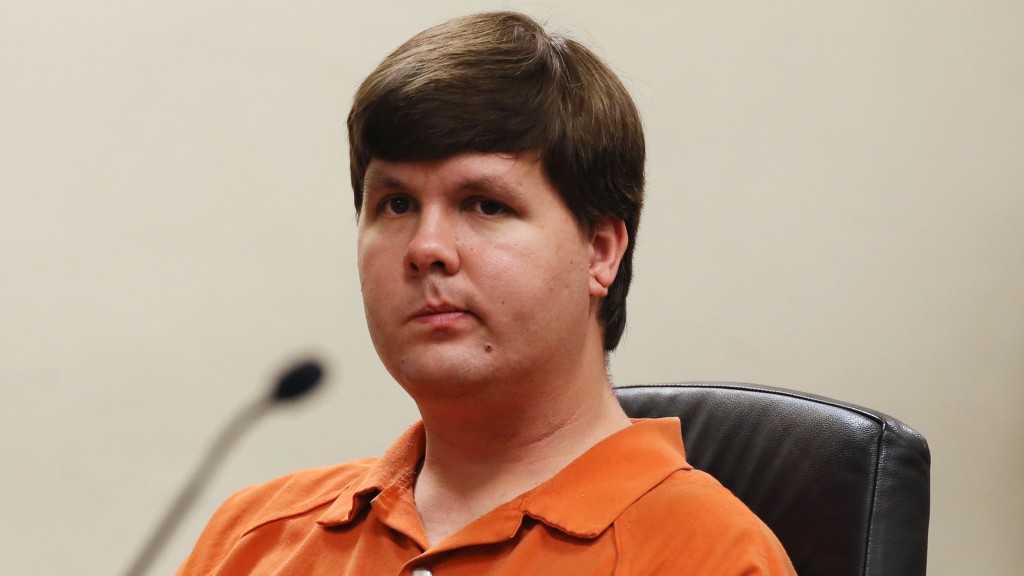 A 22-month-old boy died June 18 after spending roughly seven hours in the backseat of a stifling SUV parked in Cobb County while his father was at work. Justin Ross Harris was charged with malice murder and cruelty to children. Investigators later revealed Harris executed Internet searches on child-free living and exchanged sexually explicit texts with several young women — including a teenager — while his son sat dying in the parking lot. Harris has pleaded not guilty.
Read more about that story here: http://www.wsbtv.com/news/news/national/source-cobb-father-new-child-was-left-hot-car/ngR5y/
4. Beheaded Man, Wife Found in Lake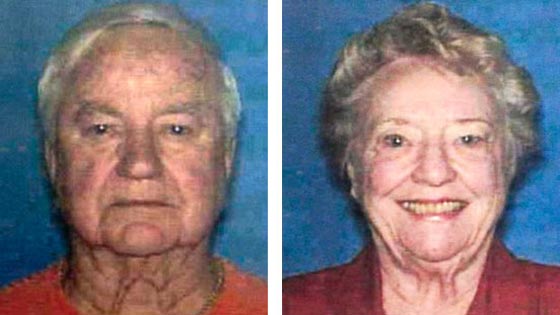 The deaths of Russell and Shirley Dermond, who were killed in a particularly grisly — and unsolved — homicide, sent shockwaves throughout their gated community on Lake Oconee that became national news. Putnam County sheriff's officials have said the headless body of Russell Dermond, 88, was found inside the couple's lakefront home in early May. The body of Shirley Dermond, 87, was later pulled from Lake Oconee. Investigators haven't yet announced a potential motive in their deaths.
3. Gunman Opens Fire at FedEx Facility in Kennesaw, Wounds 6 Before Suicide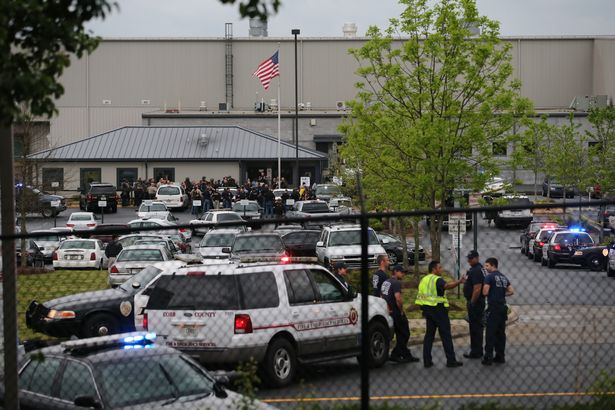 A 19-year-old man who described himself as a sexually frustrated sociopath shot several co-workers at a FedEx facility before killing himself. Cobb County police have said Geddy Kramer was armed with a shotgun and homemade explosives in the April 29 attack at the package sorting center where he worked. Six people were injured, but there were no fatalities.
2. Film Member Hit by Train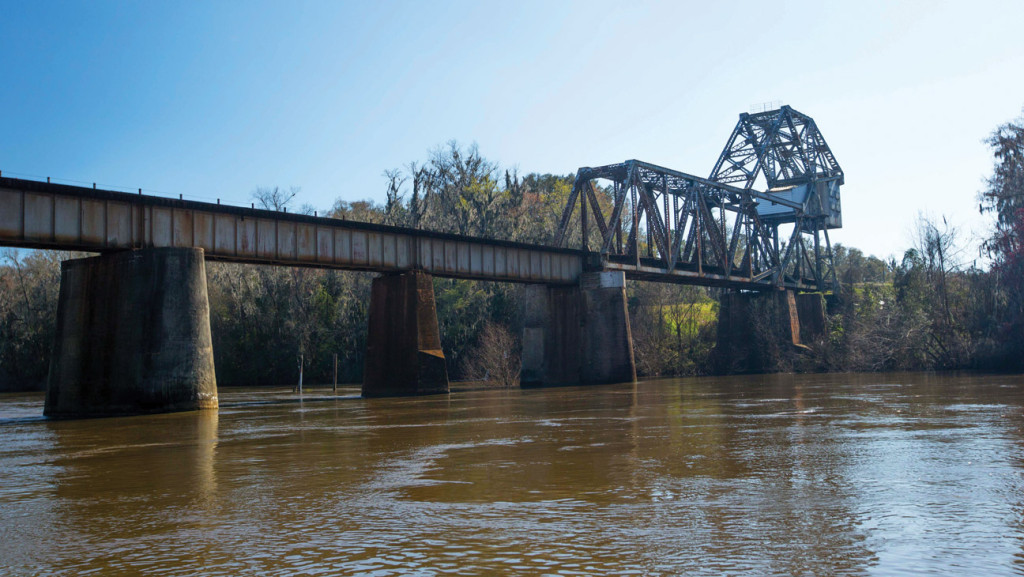 A camera assistant working on an Allman brothers biopic was killed Feb. 20 when a freight train came barreling down tracks the crew was filming on in southeast Georgia. The family of the slain camera assistant, Sarah Jones, 27, filed a lawsuit against 10 people and eight corporations after her death. A settlement with several defendants was announced in late November. Gregg Allman had been named as a defendant, but was dropped from the suit in October since he wasn't involved in the decision to film on active railroad tracks.
1. Snowapocalypse in Atlanta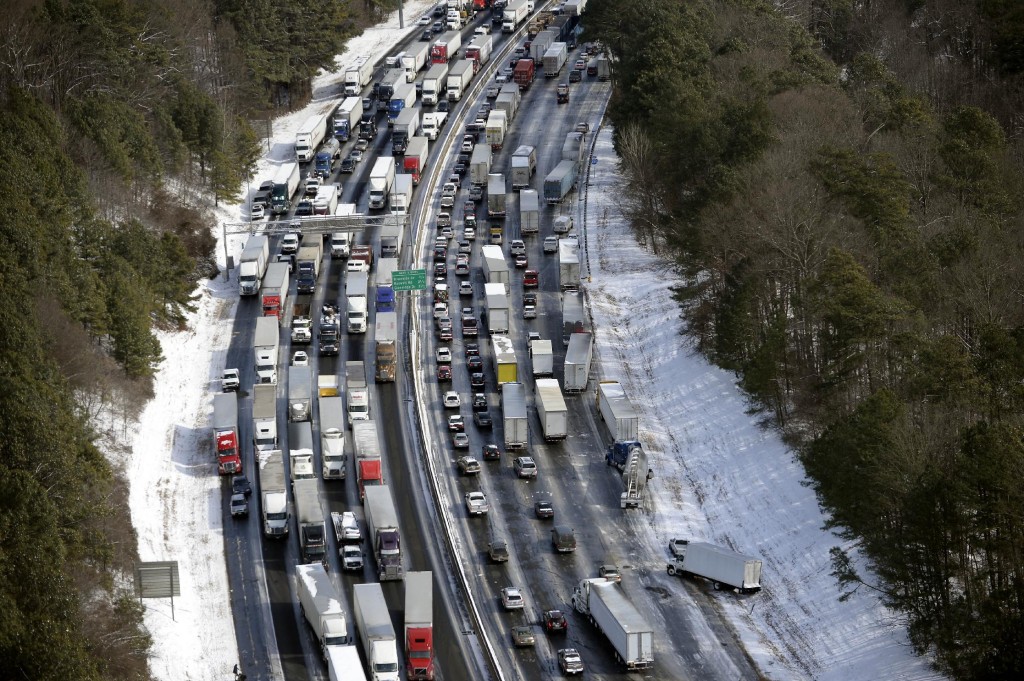 One of the top stories of 2014 came just weeks into the new year, when a winter storm brought metro Atlanta and other parts of the Southeast to a frigid, frustrated crawl. A Jan. 28 storm caused a mass exit from downtown Atlanta and several suburban corporate hubs that clogged interstates for miles. Thousands of people lost power, untold numbers of drivers and children were stuck on roads and freeways overnight. State and local officials traded blame for the preparation and response that was widely criticized as inadequate in a city and region that capitalizes on its reputation as a logistics and industrial transportation hub. Georgia Gov. Nathan Deal later created a winter weather task force for a more unified response in the future.
Here's our Snowapocalypse story