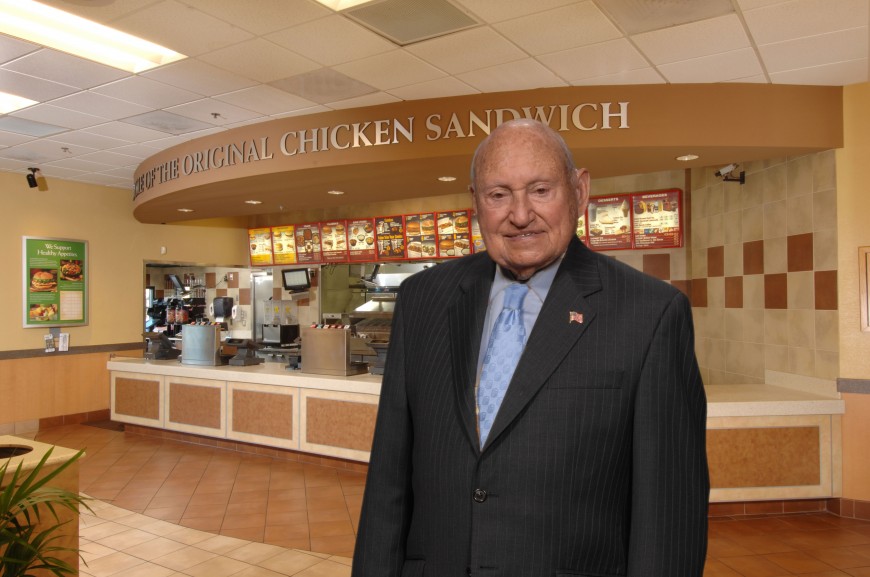 RESTAURANT CHAIN TO REMAIN PRIVATELY HELD, CLOSED ON SUNDAY
ATLANTA, Sept. 8, 2014—
In a message sent to employees this morning, Chick-fil-A® announced that its founder and chairman emeritus, S. Truett Cathy, died at 1:35 a.m. Monday at the age of 93. He died peacefully at home, surrounded by loved ones.
Born March 14, 1921, in Eatonton, Georgia, Cathy was four years old when his family moved to Atlanta, where he attended Boys High, now known as Grady High School. In 1946, Cathy relied on a keen business sense, a strong work ethic, and a deep Christian faith to build a tiny diner in the Atlanta suburb of Hapeville, Georgia. He developed it into Chick-fil-A, which today has the highest same-store sales and is the nation's largest quick-service chicken restaurant chain based on annual system-wide sales. It was at the original restaurant that Cathy created the sandwich that became the company's signature item.
Credited with creating the original Chick-fil-A Chicken Sandwich and pioneering in-mall fast food, Cathy built one of the nation's largest family-owned companies as Chick-fil-A reached $5 billion in annual sales in 2013. Currently, there are more than 1,800 Chick-fil-A restaurants operating in 40 states and Washington, D.C. Remarkably, Cathy led Chick-fil-A on an unparalleled record of 47 consecutive years of annual sales increases. Cathy's oldest son, Dan, became president of Chick-fil-A in 2001 and chairman and chief executive officer in 2013, while Truett Cathy continued in the role of chairman emeritus until his death.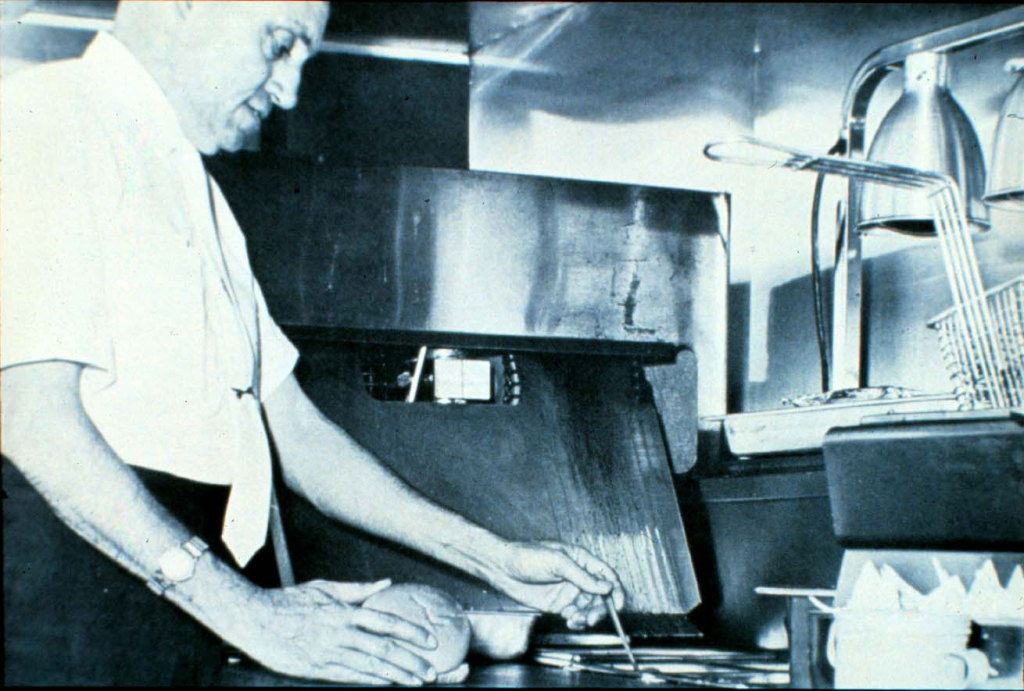 Cathy was a devout Southern Baptist who taught Sunday school to 13-year-old boys for more than 50 years. As an extension of the founder's faith and the clearest example of incorporating biblical principles into the workplace, all Chick-fil-A restaurants—without exception—operate with a "Closed-on-Sunday" policy. Rare within the food service industry, this policy allows employees a day for family, worship, fellowship or rest and also underscores Cathy's desire to put principles and people ahead of profits. Chick-fil-A will remain privately held and closed on Sundays.
     Cathy was often quoted as saying: "I'd like to be remembered as one who kept my priorities in the right order. We live in a changing world, but we need to be reminded that the important things have not changed. I have always encouraged my restaurant operators and team members to give back to the local community. We should be about more than just selling chicken, we should be a part of our customers' lives and the communities in which we serve."
Cathy's business approach was largely driven by personal satisfaction and a sense of obligation to the community and its young people. His WinShape Foundation, founded in 1984, grew from his desire to "shape winners" by helping young people succeed in life through scholarships and other youth-support programs. In addition, through its Leadership Scholarship Program, the Chick-fil-A chain has given more than $32 million in financial assistance to Chick-fil-A restaurant employees since 1973.
In addition to presiding over one of the most successful restaurant chains in America, Cathy was a dedicated husband, father and grandfather. He is survived by his wife of 65 years, Jeannette McNeil Cathy; sons Dan T. and Don "Bubba" Cathy; daughter Trudy Cathy White; 19 grandchildren and 18 great-grandchildren.
Source: Chick Fil A