Follow @GAFollowers on Instagram please!
Former Tucker High school student, MarShon Brooks has been included in a trade deadline move that will place him on the Lakers.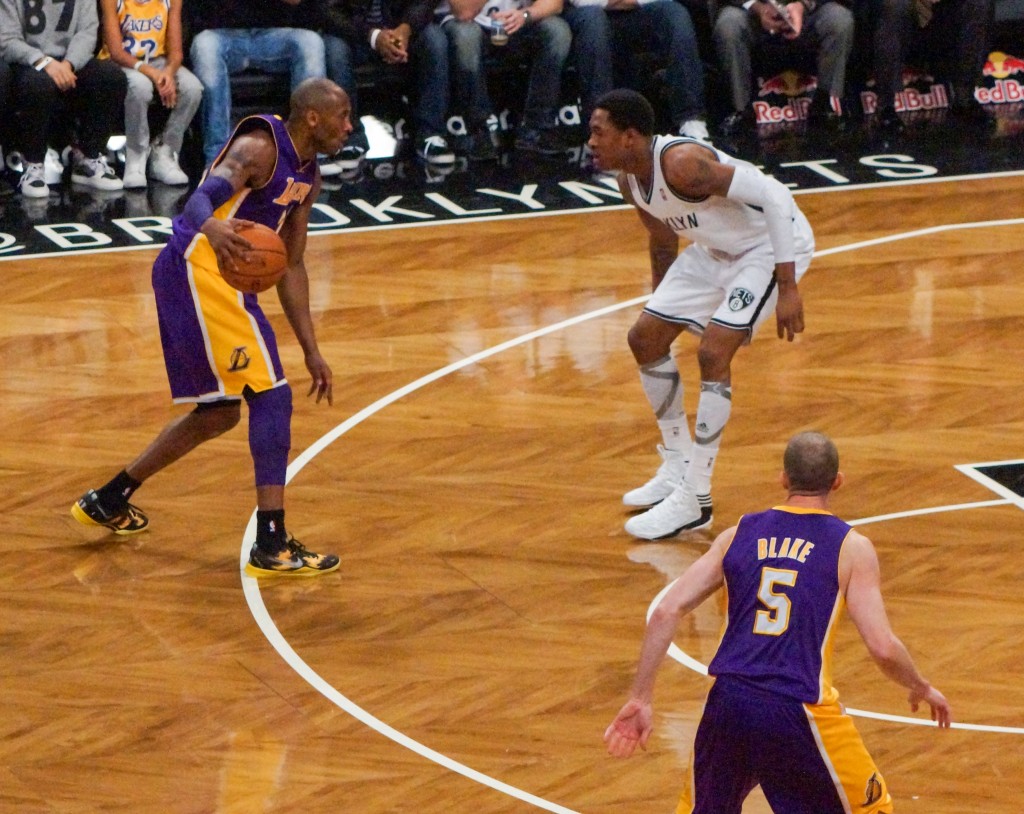 The Lakers have traded point guard Steve Blake to the Warriors in exchange for guards MarShon Brooks and Kent Bazemore.
Yahoo Sports and the Los Angeles Times first reported the deal's terms on Wednesday in advance of Thursday's trade deadline. The Warriors possess a trade exception that facilitates the agreement.
Blake, 33, is averaging 9.5 points, 7.6 assists and 3.8 rebounds in 33 minutes per game over 27 appearances for the Lakers, although he has missed time this season with an elbow injury. The 11-year veteran is making $4 million this season in the final year of his contract.
"The acquisition of Steve Blake will provide us with additional veteran depth at point guard as we enter the stretch run of the season," Warriors GM Bob Myers said in a statement. "He's had a productive career and is a player who can both run an offense and has the ability to shoot the basketball.  On the other hand, we thank Kent and MarShon for their contributions to our team both on and off the court and wish them success as they enter the next stage of their careers."
Brooks, 25, has averaging 2.6 points in just 17 appearances for the Celtics and Warriors this season. Acquired by Golden State from Boston in a three-team trade that also landed Jordan Crawford, Brooks is earning $1.2 million this season. The third-year guard did not have his rookie option picked up for the 2014-15 season.
Bazemore, 24, is a seldom-used guard most known for his enthusiastic cheerleading from the bench and standout play at the Las Vegas Summer League. The second year guard went undrafted out of Old Dominion and is averaging 2.3 points in 6.1 minutes per game over 44 appearances this season. He is in the final year of a minimum salary contract.