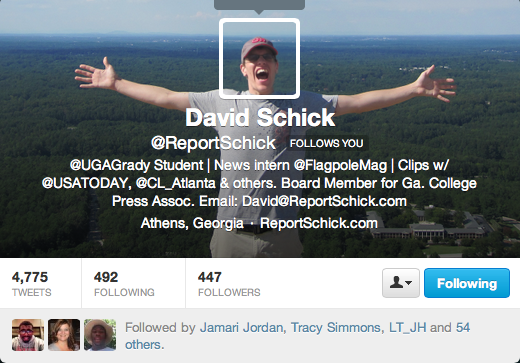 ATHENS, GA (CBS ATLANTA) –
When news that the college he attended had developed a $16 million dollar budget deficit in May 2012, David Schick knew it was the big story he had wanted.
As editor of The Collegian, the student newspaper at Georgia Perimeter College, Schick began investigating what led to the supposed budget deficit that resulted in the termination of former college president Anthony Tricoli and 282 other GPC employees.
"At times it feels like it's my own version of Watergate," said Schick, who has sued the university system for blocking his investigation.
Schick said the Board of Regents, the university system's governing body, has charged exorbitant prices for records and failed to turn over documents.
"I don't think anyone goes this far without having something to hide," said Schick.
Schick reported on a state audit which found finance officials with the college hadn't provided former president Tricoli with correct budget figures for several years.
Tricoli's attorney, Stephen Humphreys, said in a statement to CBS Atlanta News "the supposed budget deficit … was merely a pretext for dismissing Tricoli and maligning him in the press."
Schick said the documents USG officials failed to turn over include e-mails between finance officials that could prove or disprove Humphreys' claim that the $16 million dollar shortfall was nothing more than a manufactured crisis.
Schick has gotten the support of the Student Press Law Center, which advocates for student journalists.
"Hundreds of millions of dollars are passing through these institutions with almost no one watching," said SPLC executive director Frank LoMonte.  "People like David Schick need full compliance with open record laws so they can be our watchdogs."
LoMonte has helped find an attorney who represents Schick for free in his lawsuit against the Board of Regents.
"I can only speculate there's something really bad in those records that reflects negatively on the management of the university system," said LoMonte.
Although he's transferred to the University of Georgia, Schick continues investigating the GPC budget crisis and the University System of Georgia; providing updates on his website www.ReportSchick.com.