On August 16, 1996, 34-year old Sherri Holland was at her vacation home in Flagler Beach, Florida and talking to her neighbor in her yard when she heard the phone ring inside her house and went to answer it. Shortly thereafter, Sherri emerged with her suitcases and two dogs, Gracie and Bear, informing her neighbor that she was making the six-hour drive back to her residence in Atlanta. However, Sherri never arrived and after not hearing from her for a week, her family reported her missing. On August 24, they left Atlanta to drive to Flagler Beach when they suddenly noticed her BMW parked on the northbound shoulder of Interstate 75. The location was 15 miles outside of Atlanta near the town of Morrow.
When police arrived, they discovered that Sherri and her two dogs were gone and that the BMW's right front tire was flat because a nail was in it. Sherri's purse was in the vehicle, but her wallet was not inside and her suitcases were missing. $2,400 in cash and a loaded .38-caliber revolver were also found in the glove compartment. It turned out the BMW had been parked in that spot since August 16 as a state trooper had filmed an unrelated DUI arrest that night and the BMW could be seen in the background of his video footage. On August 26, Sherri's dogs, Gracie and Bear, were found two miles away in a field next to the Stratford Arms apartment complex in Riverdale. Bear was dead and the evidence suggested he had stepped out into traffic and was accidentally struck by a vehicle, but managed to crawl into some bushes before he died. One resident from the apartment complex claimed that Gracie had made an attempt to lead him towards a wooded area across the street, but a search of these woods turned up nothing.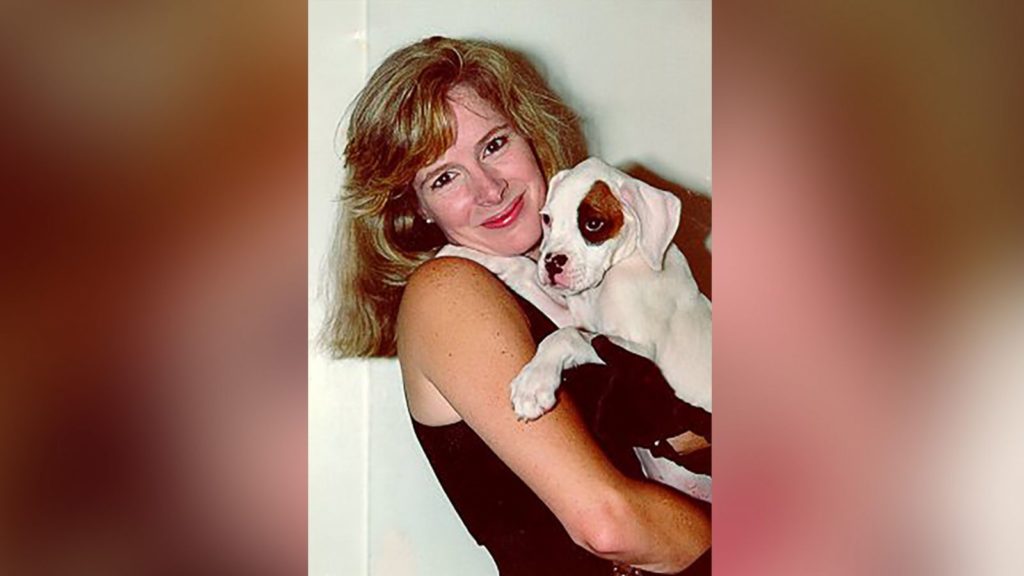 Police soon received an anonymous tip from someone who claimed they saw Sherri outside her BMW on I-75, loading her luggage into a white pick-up truck. When investigators delved into Sherri's background, they learned she had been running an escort service from her home called Atlanta Super Models since 1992. Sherri had a business partner named Jim Bundy, who claimed that Sherri had secretly been videotaping some of her clients in compromising positions and using the footage to blackmail them. For this reason, Bundy suspected that someone had murdered Sherri. It also turned out that Sherri had secretly been involved in an affair with a married man since 1989. Sherri's boyfriend claimed his wife did know about the affair, but that Sherri was hoping he would marry her in December 1996. However, the boyfriend was having second thoughts and had not broken things off with his wife, causing him to get into an argument with Sherri before she traveled to Flagler Beach. It was the boyfriend who phoned Sherri on the morning she drove back to Atlanta. She said she would call him after she arrived, but this was the last time he ever heard from her.




Some of Sherri's friends told investigators that she had grown depressed about her relationship with her boyfriend and wanted to get out of the escort business, leading to speculation that she staged her own disappearance. When investigators searched Sherri's house in Atlanta, they noticed there seemed to be few personal belongings there. Sherri's boyfriend and her sister had additional keys to her house, but they both denied going in there after she went missing. In June 2018, authorities performed a search of a wooded area somewhere between the I-75 and Morrow. A witness had come forward and claimed that years earlier, he found a driver's license and a Sam Club's membership card with Sherri Holland's name on them buried under some sand near a creek. The witness subsequently threw the items away because he didn't think they were important until his daughter found a story about Sherri's disappearance on the Internet and he recognized her photo from the driver's license. However, this new search failed to turn up any additional evidence and Sherri is still missing.
Reddit user u/Robinwarder1 compiled this information and will be discussing the case on  "Trail Went Cold" podcast later this week.
Follow our Instagram to read comments about this.