For many of us, the term "station wagon" brings to mind one of two cars: a 1991 Volvo 240 GL or the gloriously wood-paneled 1985 Ford Country Squire. In fact, a recent poll by Gallup found that 99.3% of Millennials have ridden in one of these cars to soccer practice (source).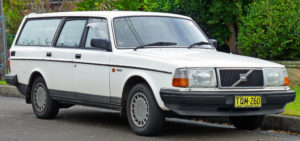 But nobody above the age of 12 has ever had fun in one of these cars. They were slow, clunky, and as aggressively uncool as Quentin Tarantino when he's not directing.
This uncool factor led to the demise of the American station wagon in the 90s and 2000s, but Europeans never fell out of love with them. "Estate cars," as they called them, offered the hauling capabilities of an SUV in a low, sporty profile. And in many European cities where you could only realistically own one car, estates like the Jaguar XF Sportbrake were perfect all-in-ones.
Now, Europe's best station wagons are gaining popularity stateside. Among them is the 2017 Volkswagen Golf Alltrack, and I'm thrilled to say this Wolfsburg export is no frumpy, wood-paneled mom-mobile.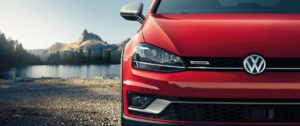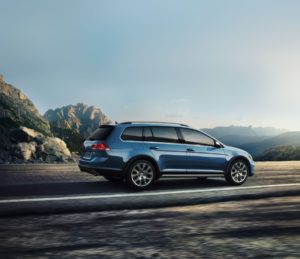 Just to start, it has a dual-clutch transmission with paddle shifters, and handles itself nicely offroad. Already, it's cooler than any station wagon WE'VE built in the past 30 years (save for the Cadillac CTS-V Wagon). But don't let the raised suspension fool you into thinking it tips over around the corners; this car is just as nimble as the Jetta I had a few weeks back.
VW interiors used to strike me as insultingly spartan, but I'll confess that I've grown to like them. Ferrari also follows the Keep It Simple Stupid methodology inside their cars; give the driver what he or she needs, and back off. Let the car's WOW-factor come from the driving experience.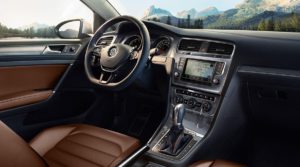 The 2017 VW Golf Alltrack starts a little shy of $27,000, which may sound like a lot. But if you consider that the Alltrack is effectively a sedan with way more space, that's way more fun to drive than a comparable crossover, it becomes a well-rounded bargain.
If I had kids, I'd be thrilled to drive them to soccer practice now.