While fall might provide the best "golf weather" of the year in the state of Georgia, those looking to getaway have many options in the South. Still, many golfers chose the fall for an adventure of sorts. It's a chance to drive and play a different course and explore a new area of the country.
Here's where to go:
Revisit the history of our great country and play one of the best courses, east of the Mississippi, as it's newly renovated. I'm talking about the Golden Horseshoe Golf Club, set right inside Colonial Williamsburg. This easy eight-hour drive right up Interstate 85, will reward you with experiences and golf you won't soon forget.
The legendary, Robert Trent Jones Sr. did the original design for the course which opened in 1963. His son, Rees Jones, handled the renovation, and it is marvelous.
"We took the grass off and replanted all the latest and greatest in turf grasses," explained Glen Byrnes, the director of golf at the Golden Horseshoe.
A makeover from tee to green. They also improved old bunkers and added some new ones. Just to finish the complete package, they also renovated and updated the clubhouse. The course is beautiful and there is a sister course (Green) right around the corner, so play both and enjoy. This is golf, the way it was meant to be enjoyed and played.
Byrnes added: "I think that I'd describe it as target golf and as beautiful a natural setting as you could want to play in."
If you've never been, Colonial Williamsburg is special, as it's the world's largest living history museum, preserving Virginia's 18th-century capital as a fully functioning city. Fun, engaging experiences transport guests back in time and highlight the relevance of America's founding era to contemporary life. The Revolutionary City experience includes more than 500 restored or reconstructed buildings, historic trade shops, renowned museums of decorative arts and folk art, extensive educational outreach programs for students and teachers, lodging, culinary options from historic taverns to casual or elegant dining, the Golden Horseshoe Golf Club, a full-service spa and fitness center managed by Trilogy Spa, pools, retail stores and gardens. Philanthropic support and revenue from admissions, products and hospitality operations sustain Colonial Williamsburg's educational programs and preservation initiatives. You are also basically right on the campus of the College of William and Mary.
Stay right on the courses at either the Williamsburg Inn or Williamsburg Lodge. These two are just steps from all the fun of the Revolutionary City.
Just a little past Louisville, you will find yourself in French Link, Ind. and it's a special place. The hometown of basketball legend, Larry Bird, is also home to French Lick Resort, the award-winning golf destination in Southern Indiana. Do the names or the mention of Donald Ross, Pete Dye and Tom Bendelow get your attention. Nowhere else in the world can a golfer play courses designed by each of these noted and prolific designers at one resort destination. This is also an enjoyable seven hour ride.
It's all part of the French Lick Resort.
French Lick Resort is a $600 million historic restoration and casino development that covers 3,000 scenic acres. It encompasses both the French Lick Springs Hotel and the West Baden Springs Hotel, which have been fully restored to their original sophistication and luxury, and combine for 689 rooms just one mile apart. There is a casino, built adjacent to the French Lick Springs Hotel, that opened in 2006. West Baden Springs, with its spectacular massive dome, opened in 2007 after having not been used for its original luxurious purpose since 1932. Other facilities and amenities at this world-class golf resort destination include two spas with a 36 treatment rooms (they continue to offer the Pluto Mineral Springs bath), over 51,000 square feet of gaming space, 165,000 square feet of meeting space and a variety of dining and entertainment options.
The Pete Dye Course hosted the 2015 Senior PGA Championship, won by Colin Montgomerie, and has hosted the annual Legends of LPGA Championship since 2013. Legendary designer Pete Dye carved the course into the hillside, and it's a tough test of golf for anyone. Built on one of Indiana's highest elevation points has narrow, immaculate fairways and rugged, intense terrain. The course has gained national acclaim for its 40-mile panoramic views of the southern Indiana countryside.
The Donald Ross Course was built in 1917. The course is a par 70 and plays to 7,000 yards. This classic and timeless layout has been rated the No. 2 public in Indiana 2008-2016 by Golf Week, and was among the 100 greatest through 2015. It has been brought up to date with a recently completed $5 million renovation. Don't miss a chance to play this course.
Free shuttle buses serve golfers and visitors from around the world at the resort. Visit www.frenchlick.com for all the details on this magical golf destination.
Most Georgians are familiar with the South Carolina Coastline and Myrtle Beach as a golf destination, but as the seasons change, the deals and golf packages change as well. A five-hour or less drive from most points in Georgia, Myrtle Beach and the Tidewater Golf Club have stay and play deals for you and fellow golfers.
South Carolina's most awarded golf course and recognized as a one of the premier North Myrtle Beach Golf Courses. We are honored to share our golf course with you. Marvelous TifEagle grass greens; lush, perfectly manicured fairways; well-maintained bunkers and an exceptional practice facility offer one of the finest playing experiences in Myrtle Beach. But breathtaking scenery and top-notch conditions are only part of the storied reputation of Tidewater! This world-class design challenges even the best players without ever punishing a well-hit shot, while also providing an experience that can be enjoyed by players of all skill levels. The course challenges you with a range of elevation changes not often found in seaside South Carolina. As your round progresses, views of the Waterway, marsh and ocean bring fresh inspiration at every turn. With its classic yet contemporary design, Tidewater offers thrilling rewards to shot makers who take chances, use proper course management, and welcome challenges.
Almost two decades of rave ratings prove that Tidewater Golf Club is simply one of the best golf courses on the Grand Strand. On its opening in 1990, the course was enthusiastically applauded as one of America's truly great new layouts. Ranked in Golfweek's Best Courses You Can Play in 2007, it has also recently made Golf Magazine's "Top 100 You Can Play" listing. To this day, it remains the only layout ever to be named "Best New Course" by both Golf Digest and Golf Magazine.
Stay within Minutes of Tidewater at Tilghman Resort
Each Golfer has either a Queen or a King Bed
All rooms 3 Bedroom 3 Bath
Full Kitchen, Living Room and Private Balcony
Book your room and golf in less than minutes
Book the most popular fall golf special in Myrtle Beach SC.
Enjoy the golf!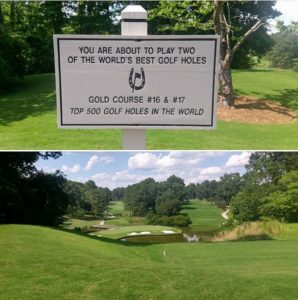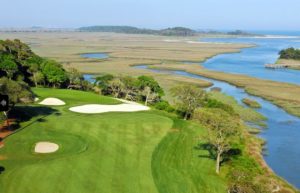 Save