The Atlanta Hawks have won in every aspect so far this year; from having four all-stars, Dennis Schroder in the Rising Star game, to an entire starting five being selected as players of the month for January, by holding the best record in the NBA. But still many underestimate the Atlanta Hawks. Gamers also overlooks them in the gaming world and their ability to do damage or get you a victory in NBA 2K15. Yet, The Atlanta Hawks are ranked by NBA 2K15 as the 2nd best overall team in the entire game. The objective of NBA 2K15 is to win, so why not pick a team that shatters records and holds the number one seat in the east. Many prefer the Cleveland Cavaliers or Oklahoma City Thunder merely because they have a single player that is well-known and popular. After reading these five reasons you should pick the Atlanta Hawks in NBA 2K, You will most definitely pick them in your next 2K matchup.

1. Accuracy Beyond The Arc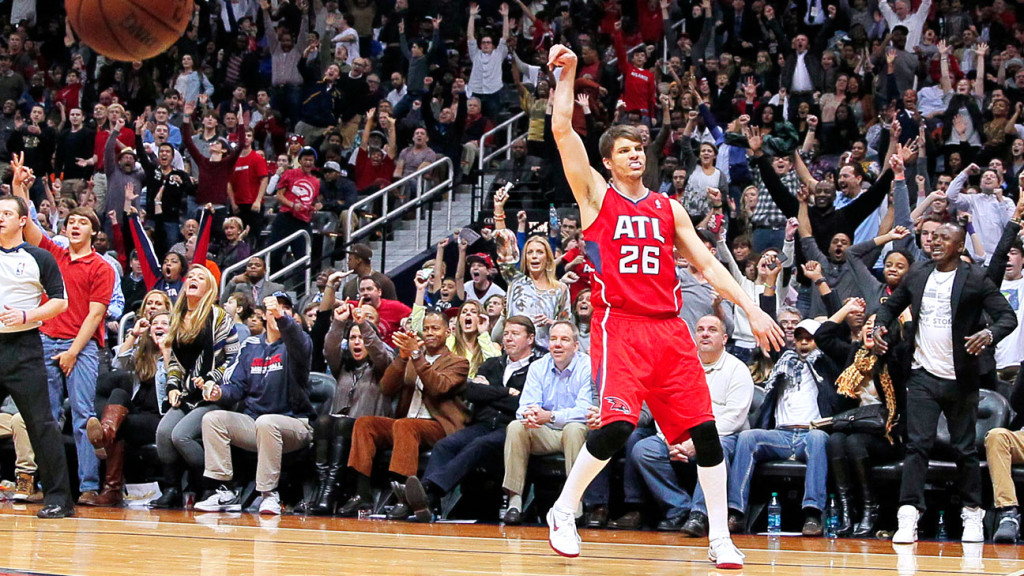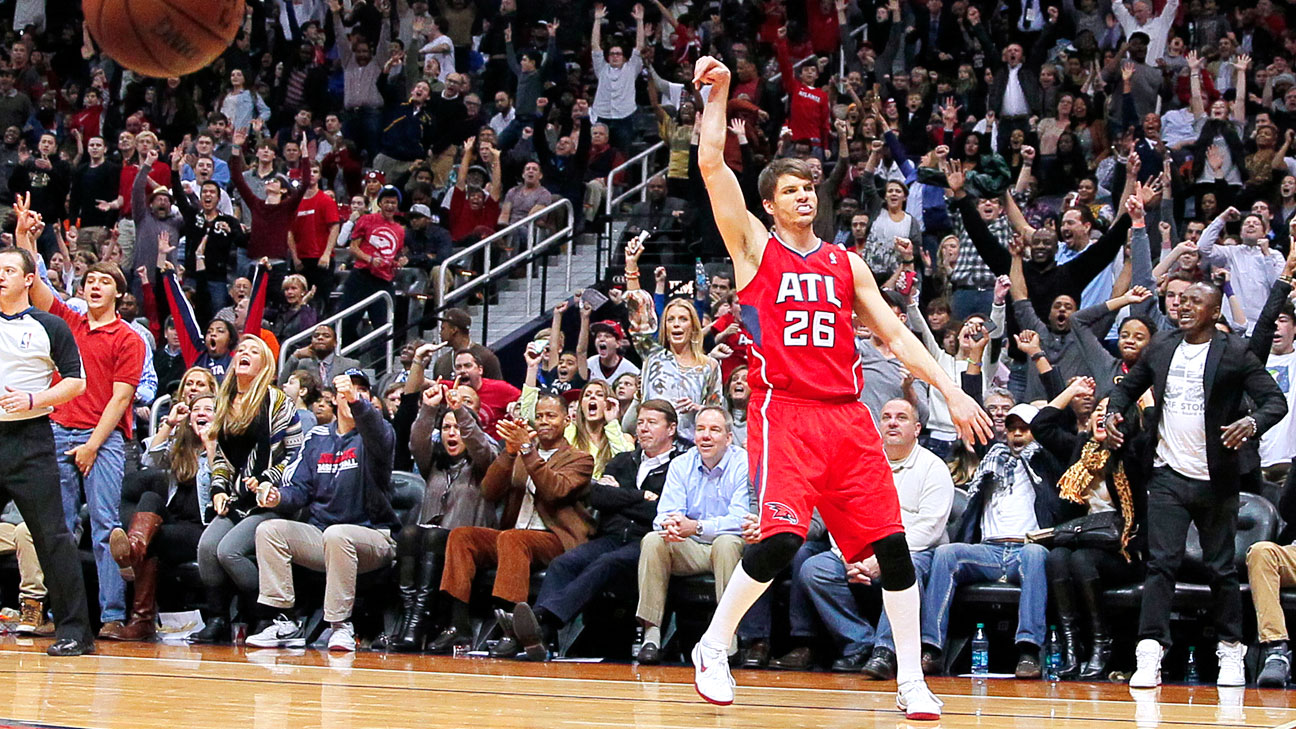 To start off, The Atlanta Hawks are basically a team full of Ray Allen's. 13 of the Atlanta Hawks 14 players has hit at least one 3 pointer this year and this season is just at its midpoint. As most of us know, Kyle "Machine Gun" Korver leads this impressive pack and is nearly impossible to miss within the game. He is rated a shocking 99 on 3 point shots. Along with that, you can literally shoot anywhere you please with nearly any player in your rotation and the ball will direct its way through the net. Many gamers consider shooting 3 pointers with the Hawks on NBA 2K15 as easy as breathing. This deadly arsenal will have your opponent quitting after you knock a few down.

2. Deep Team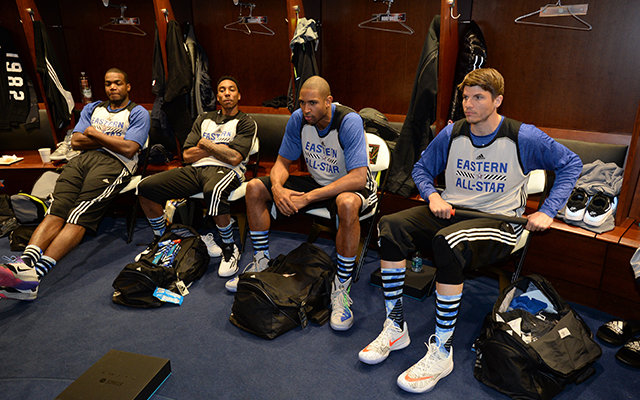 Another major characteristic of the Atlanta Hawks that not many teams have is that four of their players are rated 83 or above. Only three other teams in NBA 2K15 have four players rated 83 or above. Many don't realize that the Hawks have a deeper team than teams like the Cleveland Cavaliers and the Los Angeles Clippers. One great example is how the entire Atlanta Hawks starting five were selected as the Eastern Conference Players of the Month for January and four of the Hawks starting five were selected to the Eastern Conference All Star team. So, you won't have to rely or dominate with one player most of the game. With the Hawks, all 5 have the ability to put serious numbers on the stat sheet.
3. "Defense Wins Championships"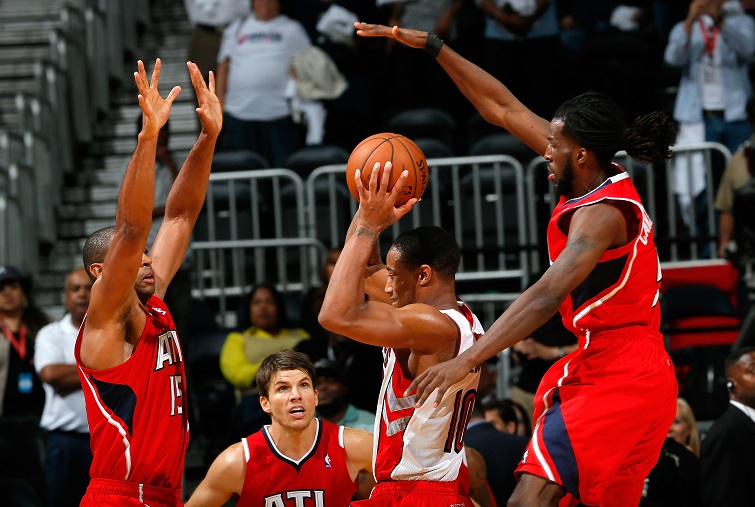 Many coaches often preach "defense wins games." However, many players still dislike and often ignore playing defense, but the Atlanta Hawks definitely focus heavily on the defensive side of the floor. In NBA 2K15, not playing strong defense will hurt you majorly. Your opponent will get whatever he wants on offense easily and that's obviously not our goal to allow that. The Atlanta Hawks have the seventh best defense for a team in NBA 2K. In reality, the Atlanta Hawks allow a surprisingly low 96.8 points per game which is 3rd best in the entire NBA. There's no better feeling than getting a steal anytime you press a button and forcing tough shots on your opponent. Playing defense is what will get you to skunk your opponent and the Hawks are a team that'll make playing defense effortless for you on NBA 2K15.

4. Floor General


Having a solid point guard on your team is always a huge factor when it comes to basketball whether you're playing in your driveway, at the park, in college, in the NBA or even on a game such as NBA 2K15. Jeff Teague and Dennis Schroder are the X-Factors of this ball club and orchestrate the Hawks offense flawlessly. Jeff Teague's explosive quickness makes him unguardable in this game. Teague and Schroder will blow by any defender and cause chaos in the paint with their ability to drive and suck the defense in which then leaves Korver for an open 3 which is automatic. They together combine for a booming 577 assists in the first 56 games of this season. If Korver than isn't open, Teague and Schroder will be capable of making a tough lay-up or a nice And 1 as they have the best driving lay up and ball control rating on the team. Fun fact: Dennis Schroder often refers to Jeff Teague and him as the Speed bros.

5. Hustle Stats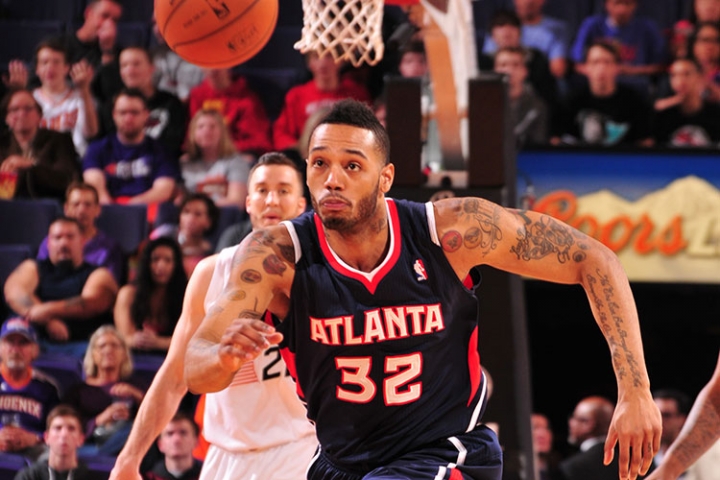 The Atlanta Hawks are also truly gifted in rebounding in NBA 2K15. 9 of the Atlanta Hawks players have a C or above rating on rebounding. 2nd chance points will be an absolute struggle for your opponent. The Atlanta Hawks are one of only two teams that have a starting center or power forward who both have an 86 overall rating or above. Does it get any better than that?
A bonus reason: You can add a little swag to your win with the Atlanta Hawks jerseys which in my opinion are flat out nasty, from the retro jerseys all the way down to the new jerseys. Every Hawks jersey is a dime. A win without your players swagged up wouldn't feel or be right. We recently ranked the Top 5 Atlanta Hawks jerseys.