For many people in the Atlanta area, the name 6LACK (pronounced "black") may be familiar. For others, it would be believable if it wasn't.
For years, 6LACK has been relatively under the radar. We've heard him on songs with EarthGang, OG Maco, India Shawn and others. We've heard him cover songs from PARTYNEXTDOOR and James Blake but we haven't gotten much from him alone.
But, who is 6LACK besides one of East Atlanta's own? He's just one of the brightest up-and-coming artists in Georgia and you'll all see sooner than later.
Last week, Raury and Love Renaissance released 6LACK as a new artist with two new songs, "Bless Me" and "PRBLMS". 6LACK, also referred to as "the bear", links up with LVRN at the tail end of another deal that he chronicled on his Twitter account an hour before the release of his new music on Thursday.
In July 2011 I signed a deal to a label owned by a popular artist at the time. The advance was weak, but at the time it was my only way out

— bear (@6LACK) April 14, 2016
In his story, he would go on to share his appreciation for fans, friends, family and supporters alike during this time of isolation. For those that attended Raurfest 2015, 6LACK performed at the tail end of the opening performers right before Raury and I would anticipate seeing him included in this year's lineup as well. No word has been given about an upcoming project but keep your eyes and ears open.
Roughly a year ago I proclaimed that the bear "had next up" alongside the likes of Carla Paige, Steve Cantrell, David Luke and Joe Henson. It doesn't look like I'm wrong. Check out the new tunes below and let us know what you think.
"Bless Me" is produced by Singawd.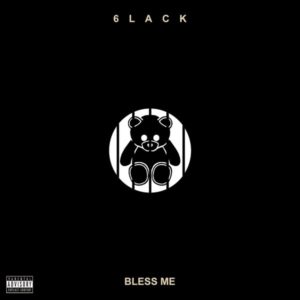 "PRBLMS" is produced by Nova.