Ann Zhang the Pastafarian
Ann Zhang studied astronomy while being an undergraduate in China, she also considers science her religion. Back in college she wrote a column about the "Flying Spaghetti Monster", leader of all Pastafarians and the creator of the world.
After passing her written test in Georgia, she visited the IKEA near Atlantic Station to try on a few colanders to wear for her license picture according to AJC. This happens to be a ritual that all Pastafarians must do, there's even a website that covers all of the colander wearers around the country.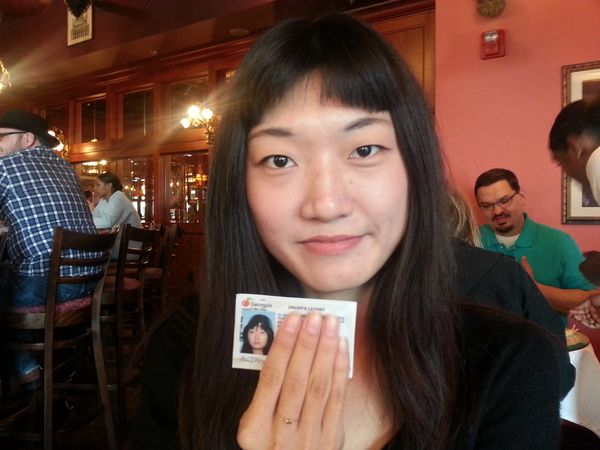 "I tried so hard just to be nice to everybody. I was afraid they would deny me," she said. "I was so happy after. I high-fived every officer in sight."
If the DDS does try to make her take a new picture, Zhang said, she will argue to keep hers.
"That's a really cute picture," Zhang said of the colander photo. "In America, everything is possible. I won't expect this in my home country. I won't even try."
She isn't the first Pastafarian in Georgia either, another man by the name of Chris Avino made headlines after wearing the colander on his head.