Last week when the James Beard Awards announced the semifinalists for the 2016 Restaurant and Chef Awards, there were more than a dozen opportunities to feel some Georgia pride. Fifteen Georgia restaurants and chefs were represented in 10 different categories, including Best New Restaurant, Outstanding Restaurant, Outstanding Restaurateur and Rising Star of the Year. The announcement came on the heels of a New York Times article lauding Atlanta's seat at "the table for culinary greats," suggesting that—while locals know there have been great chefs and restaurants in Atlanta and Georgia for many years—the state's culinary scene may finally be adopting a personality distinct enough for the rest of the country to notice.
"I think we've grown so much as a restaurant community—as a state—in the last five years," said Hugh Acheson, whose Athens restaurant Five and Ten was announced as a 2016 Outstanding Restaurant semifinalist and whose Atlanta spot Empire State South was given a nod for its Outstanding Wine Program. "I think we've changed a lot and we've progressed a lot in the last five years to warrant that attention."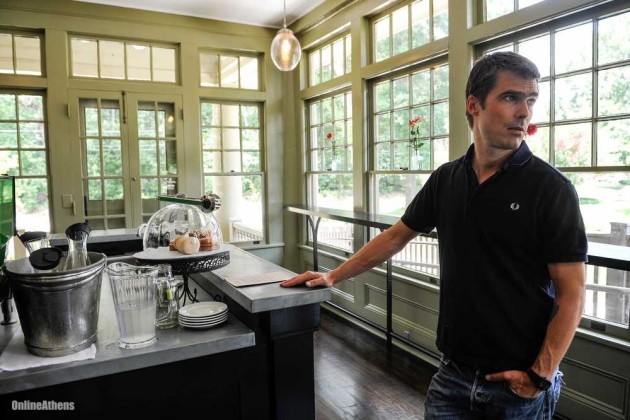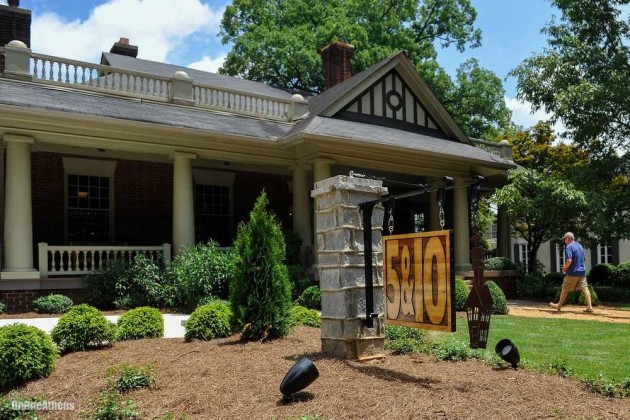 As for his own recent accolades, Acheson was thrilled and surprised when the word about the James Beard nominations first hit. "We were very touched," he said. "It means a lot to my team. We never expect anything like that but it's always nice to get that kind of reaction and credit from your peers." And despite the pressure one would think is associated with a nod from the James Beard Foundation, at the end of the day Acheson believes that the restaurant will continue to do what it's always done. "Five and Ten is not a young restaurant at this point…and we know what it does very well, which is to be an active member of a great community. We count on doing a great job for everyone who walks through the door. Even prior to any awards like this, the job that we do everyday is to be better than we were yesterday."


Ford Fry—a man whose mark on the Atlanta restaurant scene seems to grow more each day—echoes Acheson's focus on community, even in light of such national recognition. "I am always blown away by even the thought of being nominated for such a huge award," Fry said. "The interesting thing is that this nomination always motivates me to get better and better as doing the right thing for the community, versus just getting bigger. It's not about money to me at all; it's about creating what the city 'needs' or doesn't have."
It's a mission that Fry knows others share, both those on his team and other chefs around the city. In looking at the other local nominations, Fry was struck by how they truly emulate that idea of "best in class." And he expects that visitors to the area will be able to experience that. "I do see travelers more and more discovering the James Beard Foundation as the 'Academy Awards of food and dining' and using it as their go-to dining recommendations."
Jarrett Stieber, the chef behind Eat Me Speak Me and a Rising Star of the Year semifinalist, certainly hopes that the nomination will go a long way in helping people—locals and out-of-towners alike—discover and understand what he does. "Many people categorize Eat Me Speak Me as a 'pop up,' which leads to tons of confusion, but I don't see it that way at all," he said. "It's just a temporary restaurant I'm running." For the time being, Eat Me Speak Me operates out of Gato when it's closed, Friday-Sunday from 7-11 p.m.
While Stieber is confident in what he does at Eat Me Speak Me and works hard to run it largely on his own, he was still shocked by his James Beard nod. "I was making catfish sausage and didn't know why my phone was blowing up more than usual in my pocket while I was prepping. I thought maybe there was a family emergency or something so I took my gloves off and checked my cell. They were saying 'hey man, congratulations!' I had to respond, 'Thanks…for what?' I would never have looked at the list on my own!"
Though he admits "it feels awesome to be noticed," the recognition won't do much to change the way he operates Eat Me Speak Me. "This sort of accolade does tend to bring in an influx of business for a few weeks, and it is largely new clientele. For us, however, it doesn't change our approach at all. We have worked really hard to serve exactly the type of food we want in the quirky atmosphere we want, which has helped us establish a great network of diners who understand and trust us, and appreciate who we are. This is just affirmation that we are on the right track."
A full list of James Beard Award nominees can be found here. Final nominees will be announced on Tuesday, March 15.