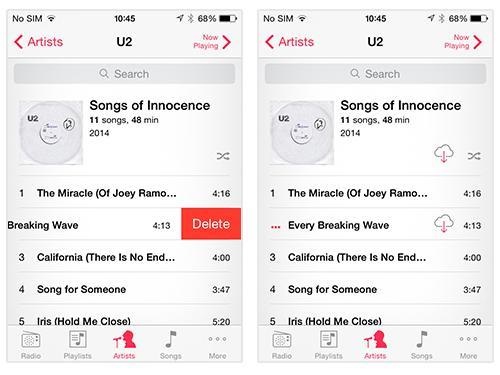 Have you checked the albums on your iPhone recently? If you haven't you may be surprised to find, a mostly unwanted, U2 album recently added to your library. U2, who performed during the Apple event last week, released their "Songs of Innocence" album free to all Apple users.
The problem is….. most people didn't ask for their new album.
The backlash Apple received from iTunes users, me included, was ungodly. Many people went to to Twitter & Instagram to complain and ask how to remove it.
I don't even have enough storage on my phone 2 take a pic so what makes apple think I want the U2 album automatically downloaded in my music

— Ethan Markert (@ethanmarkert) September 10, 2014
Today Apple released a tool to remove the U2 album in one easy step. Remove the album COMPLETELY here.