Two Atlanta police officers, Stephen Green and Joseph Tyer got into a huge argument Friday morning at R. Thomas Restaurant in Buckhead.
The argument all started about who would be faster in a foot race, the conversation got so heated, guns were drawn.
Atlanta officer Lukasz Sajdak saw the whole thing, "I'm going to punch you in the face, I'll punch you in the face." Tyer told Green.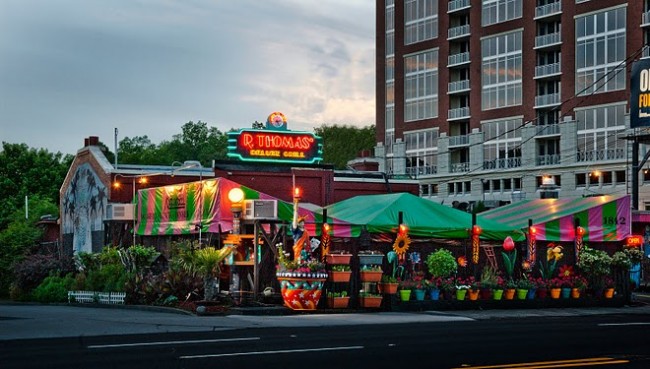 The argument escalated to blows and the other officers broke everything up. Tyer allegedly pulled his service weapon but no shots were fired.
Atlanta Police Department made a statement:
"The Atlanta Police Department takes these allegations very seriously," "Chief Turner has always prioritized officer accountability and professional behavior at all times. He will continue to take decisive action when necessary to hold his employees to the highest standard".
Stephen Green has been with the force since 2011 and now is on administrative leave.
Tyer resigned on Tuesday and has been with the force since 2012.
What do you think about this situation? Leave comments below.