Our great city of Atlanta is gracefully famed as the Birth of Trap, Hollywood of the South, and now… the new affordable city?
Affordability is a matter of perspective. A New Yorker might consider Atlanta dirt-cheap but a person from Des Moines, Iowa might find some similarities to the cost.
Nonetheless, Atlanta is, compared to other major cities, hosting lower rents. But that doesn't mean the prices are going to stay like that.
As said by WABE90.1, Atlanta's metro-area is the nation's fastest-growing places. With a 255,000 population increase from 2013 to 2015, comes nonstop construction of housing. Most of the housing, if you noticed, are mostly luxurious.
The numerous newly built high-end housings are increasing the average rent price at a staggering rate.
To contrast the soaring rent prices, averaging about $1,451 for a one-bedroom apartment in Aug. 2016, Atlant a has also found a boost in annual household incomes.
An average Atlantian's household income rose from $46,466 to $50,210, according to SmartAsset.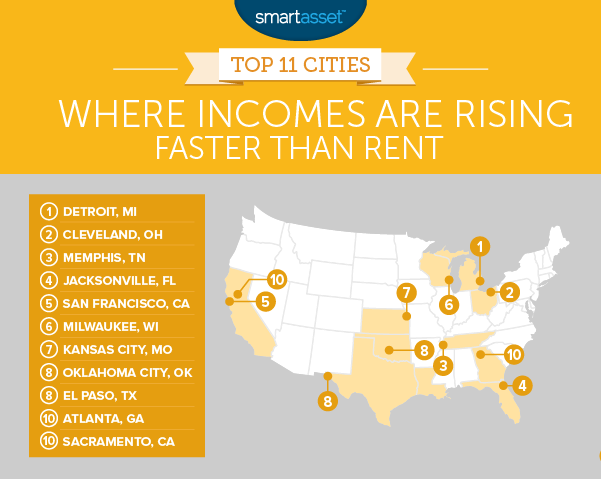 So what does this mean?
It means that even though the average cost of renting in Atlanta rose by 4.3 percent, income in the city grew by 8 percent.
This trend might not be discerned by individual persons. As it's not supposed to.
Atlanta is growing as a whole; changing often and changing drastically.