Getting a tattoo is a decision that takes a lot of thought and time because it lasts a lifetime. There are a lot of questions that you have to ask yourself when getting one. What should I get? Where should I get my tattoo? What is the meaning behind it? Where should I go? Who should do my tattoo? Well, here are some of the best places in Atlanta (Inside the Perimeter) to get a tattoo.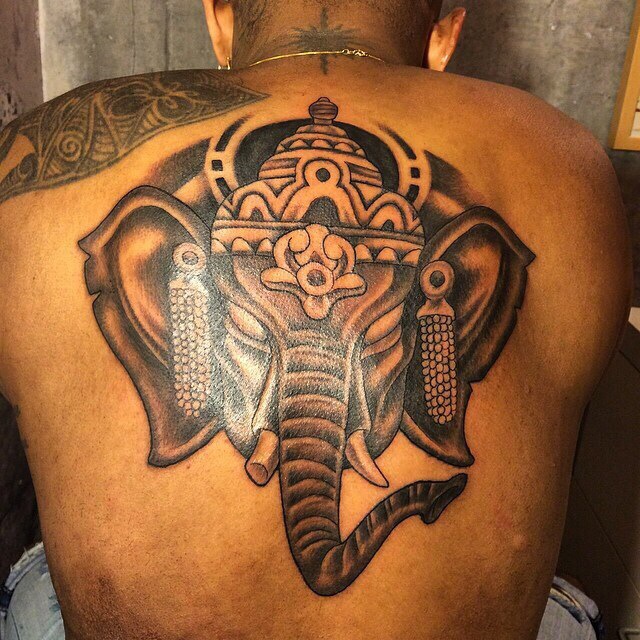 City of Ink is possibly one of the more famous shops in Atlanta. Founded by the famous Miya Bailey and his partner Tuki Carter of Taylor Gang, City of Ink is not just about ink but also about a culture. Two locations in Atlanta located on Walker Street and Edgewood. Walk-ins are welcomed.
Twitter: @CityOfInk Facebook: City Of Ink Instagram: CityOfInk
323 Walker St SW Atlanta, GA 30313
(404) 525-4465  
//pagead2.googlesyndication.com/pagead/js/adsbygoogle.js //
2. Kingdom Tattoo
Located on East College Ave in Decatur, the owner of this shop, Ryan Weaver, has been under the apprenticeship of some of the best tattoo artists in the US. Ryan also honed his craft under one of Atlanta's best tattoo artists, Cap Szumski at Timeless Tattoos.
Facebook: Kingdom Tattoo
627 E College Ave Decatur, GA 30030
(678) 732-0811

This tattoo shop is located in the Grant Park neighborhood and has been on the scene for a few years. Located near some of Atlanta's popular spots like Oakland Cemetery and some of the popular rooftop bars and restaurants like Six Feet Under, Republic Social House, and Tin Lizzy's. This shop does take walk-ins as well, but is highly recommended to take appointments to make your experience better.
Twitter: @OnlyYouTattoo Facebook: Only You Tattoo Instagram: OnlyYouTattoo
401 Memorial Dr SE Atlanta, GA 30312
(404) 659-4900
Another one of the most decorated shops in Atlanta. Memorial Tattoo is located on Moreland Avenue and has been in business since 2006. There is nothing that the artists here can not do. From American to Realism, they specialize in all types of tattoos. There are about 7 artists here and they are all professional, clean, and some of the best in Atlanta.
Twitter: @MemorialTattoo Facebook: Memorial Tattoo Instagram: MemorialTattoo
809 Moreland Ave SE Atlanta, GA 30316
(404) 622-9222  
//pagead2.googlesyndication.com/pagead/js/adsbygoogle.js //
While Sacred Heart has a couple locations in Atlanta, the most well-known location is in Little Five Points. They are some of the most professional artists in Atlanta and offer walk-ins and appointments. One of the oldest shops on this list, it has been in business since 1994 and has no sign of slowing down any time soon.
483 Moreland Ave NE
Atlanta, GA
(404) 222-8385
Located in the middle of Atlanta near the Edgewood neighborhood. Right down the road from some of your favorite bars and clubs in the area. With about 4 artists and a few guest artists, this is one of the most praised shops in Atlanta being featured in multiple publications.
Twitter: @13RosesTattoo Facebook: 13 Roses Tattoo Parlor Instagram: 13RosesTattoo
524 Flat Shoals Ave SE Atlanta, GA 30316
(404) 880-0713
Another one of the best parlors in Atlanta. Thunderbolt Tattoo has some of the best artists in Atlanta that come from other areas of the United States. The shop make their clients feel welcomed each time they come into the shop and are also very helpful!
Facebook: Thunderbolt Tattoo
2088 Briarcliff Rd NE #1 Atlanta, GA 30329
(404) 254-5580
Cap Szumski started Timeless Tattoo back in 1995 and has been apart of the community since. One of the unique things about this shop is that it offers the privacy of rooms, but also keeps an open space so when the rhythm picks up, everyone can talk and joke like a street shop. Bring your own design, have an artist consult with you, or pick from the many designs they have posted around the shop.
Facebook: Timeless Tattoo ATL Instagram: TimelessTattooATL
2271 Cheshire Bridge Rd Atlanta, GA 30324
(404) 315-6900