In Rome, Georgia, during the second night of the annual Coosa Valley Fair, two young children nearly lost their lives after the door to their ride flung open, leaving the children dangling.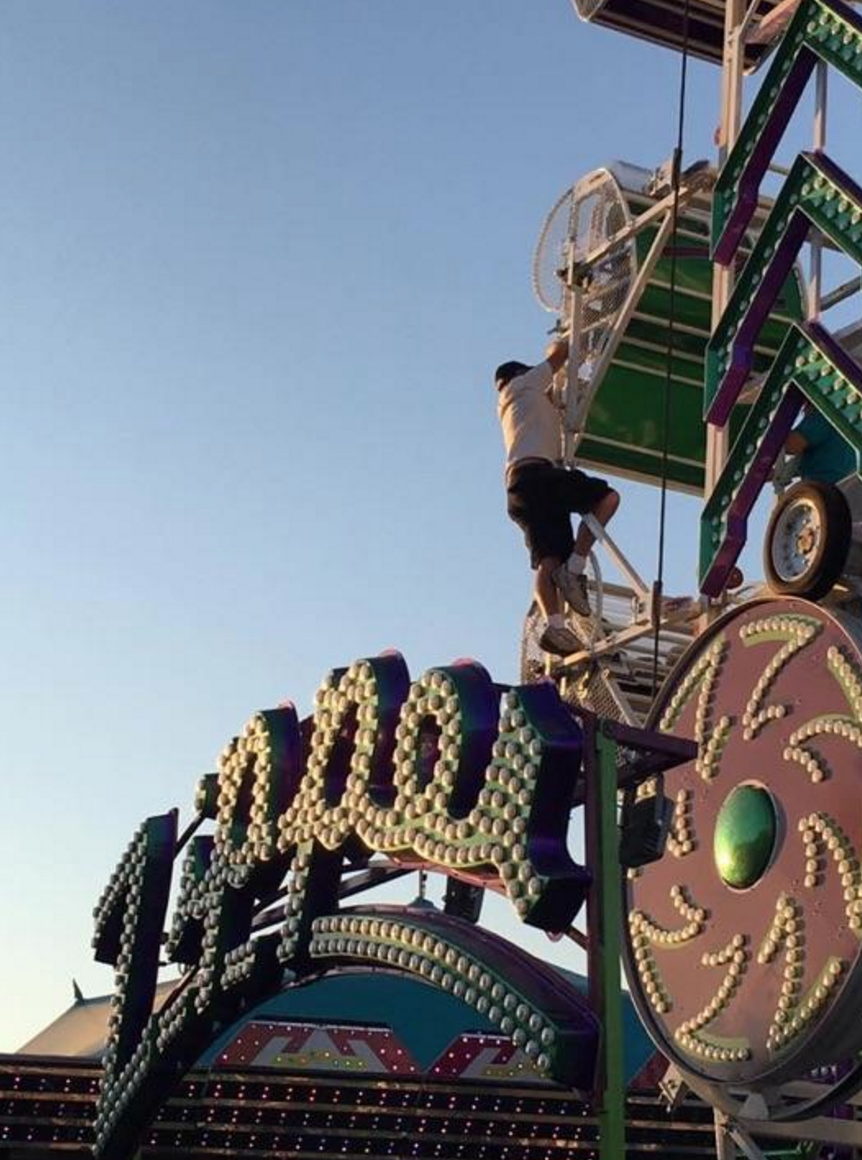 Brayden Cooper, 13,  and his cousin Gracie, 10,  were on a ride called the "Zipper" when their door flung open, and Brayden's harness released. The young boy held on to the harness for his life, dangling nearly 30 to 40 ft. above the ground. Gracie's harness did not release, however, with the door open, she hung upside down facing the ground until the ride was lowered. Brayden was very brave, and hung on safely until the cart below him settled and he was able to use his feet to balance.
"I tried to be (brave) for my cousin," said Brayden Cooper.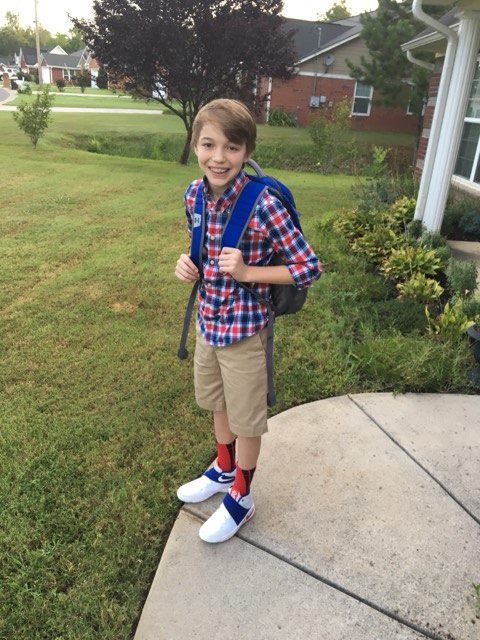 Neither of the children experienced injuries, however the trauma of a near death experience will not be forgotten.
"Brayden is taking it very well but understandably shaken," said his dad Tony Cooper. "Gracie is doing well physically but still distraught from the ordeal. Fortunately they are both surrounded by an amazing support system of family and loved ones."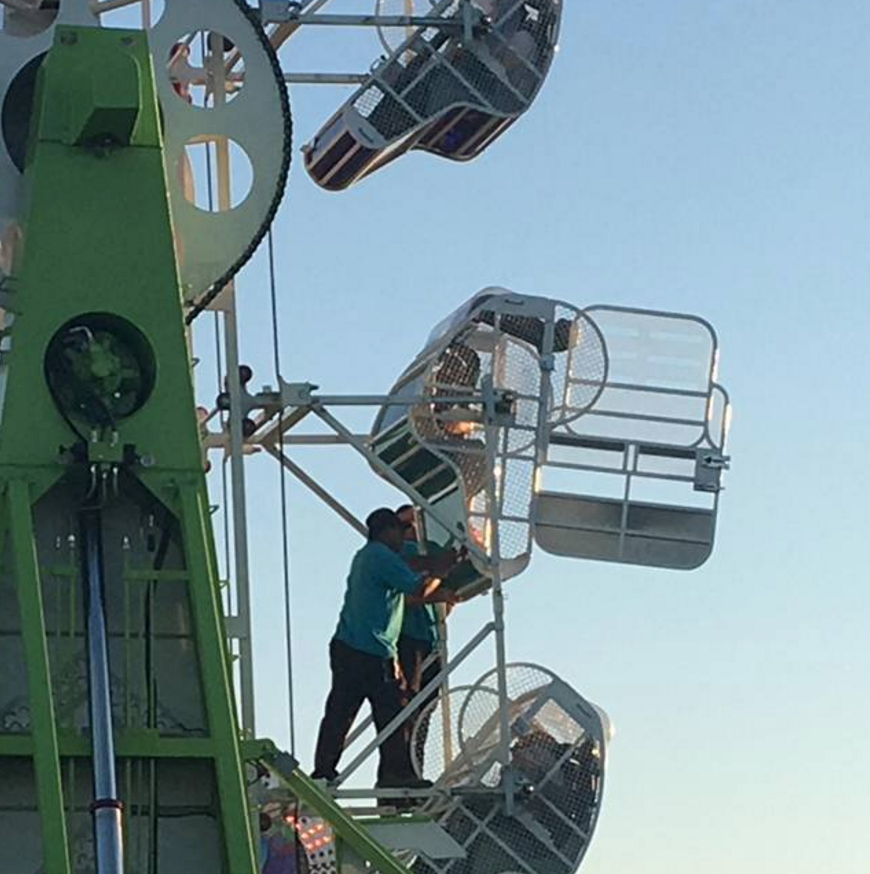 The parents of both children are thankful, angry, sad and want answers as to how this happened to their babies.
"We want to understand how and why this happened and we want to make sure this doesn't happen to anyone else," said Tony Cooper.
Tony Cooper jumped the fence surrounding the ride in an attempt to catch his son.
The family is asking for pictures or videos from anyone who may have seen the incident tonight. As fair season approaches, safety inspections and protocol need to constantly be reinforced to ensure child safety. This is not the first time an incident like this has occurred, but it needs to be the last.
The ride closed after the accident but the fair remains open.
What do you think about this? Leave a comment below.