Yesterday, I had the pleasure of getting a sneak peak of the new redesigned and reopening of California Pizza Kitchen in Lenox Mall. After $500,000 invested in renovations and 3 months of rebuilding, this is the first California Pizza Kitchen in Georgia to receive this innovative makeover and GAFollowers got a first-hand look before it opened. New layout, new food and new drinks.
The first thing I noticed was the restaurants' new fresh and contemporary look. I've ate at the CPK a couple of times in Lenox Mall and I always remember the decor being very dark and gloomy. The new design offers an upscale yet relaxed feel with warm, reclaimed woods and other sustainable materials, vibrant art installations, natural herb garden and freestanding bar with TVs.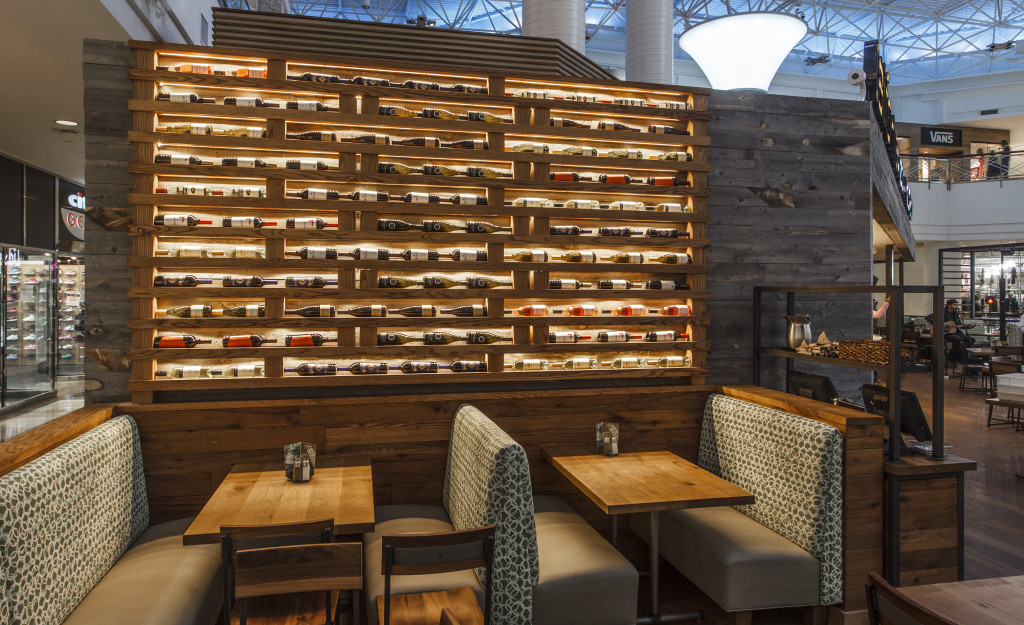 CPK introduces their new, "Next Chapter" menu which features their signature pizzas along with new options in appetizers, salads, sides and seasonal dishes. I had the chance to speak with culinary innovator & chef for California Pizza, Brian Sullivan.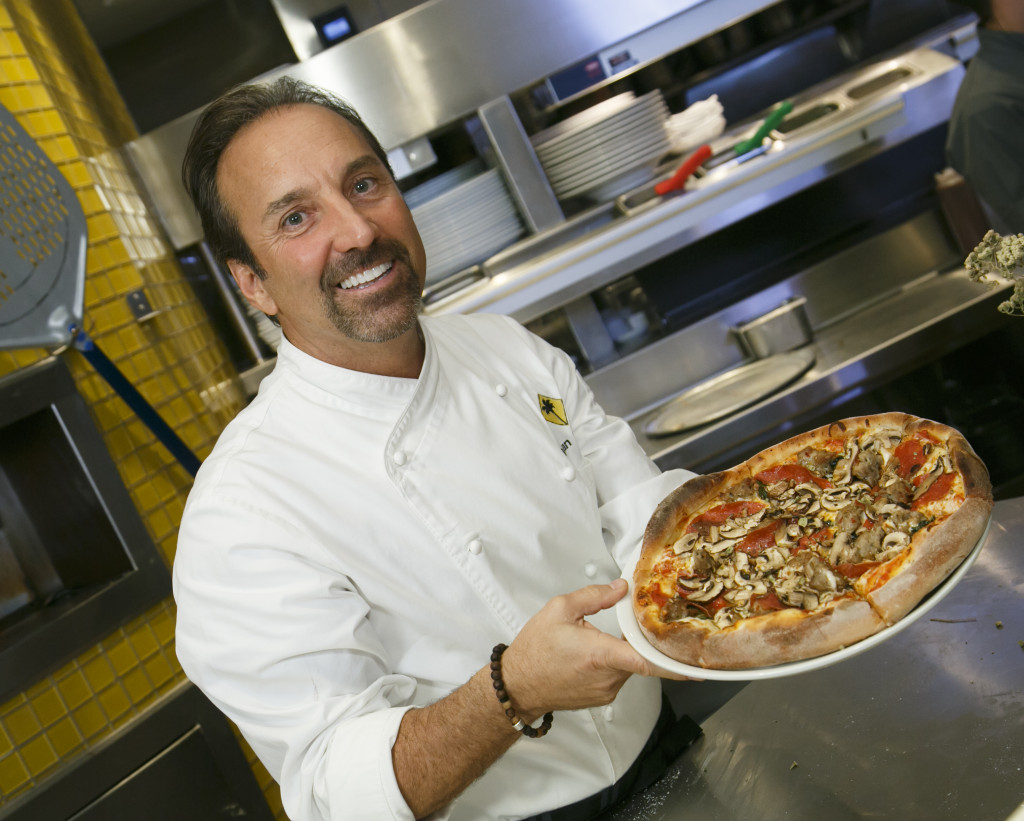 Excerpts from our conversation:
JJ: How do you go about selecting food for CPK?
Brian Sullivan: Half of it is being creative and the other half is science, we know what ingredients to put together that normally pleases our customers. We also know about the latest unique cuisines, spices and anything related to food. Sometimes you get tips from other chefs as well.
JJ: How do you know when a menu item is ready?
Brian Sullivan: Sometimes you just know, it's almost like putting together an album. After you complete the album you know what songs to make your singles because they feel good when you listen to them. Same with food, we feel good after we taste some of our own dishes.
CPK Lenox will also feature a creative new menu of hand-crafted cocktails highlighting premium alcohols and fresh juices, purees and herbs. New offerings include the refreshing Blueberry Ginger Smash with fresh muddled blueberries, Jack Daniel's Tennessee Whiskey, Domaine de Canton Ginger, lime and cranberry.
Alongside CPK's redesign at Lenox, its expanded menu and hand-crafted cocktails are now available at all Atlanta-area CPK locations, including Atlantic Station, Perimeter, Northpoint, Peachtree and Pine Straw.
Make sure you check the new location out and other California Pizza Kitchen locations across Georgia!