Guest Post from Obinna E. Morton of Start-up Atlanta: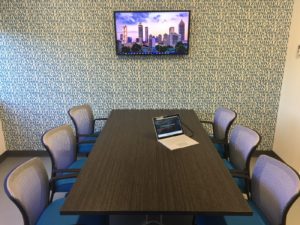 Thinking Outside the Box: 7 Things To Know About Co-Working with SharedSpace


Founded in 2016, SharedSpace is a new type of co-working facility. The space caters to Atlanta entrepreneurs located outside the Perimeter and takes inspiration from the precedent that Atlanta Tech Village, located in Buckhead, has set to cultivate the entrepreneurial community of Atlanta through "serendipitous interactions."
"They brought co-working into Atlanta," says Michael Everts, President of SharedSpace. "They're the ones that put that building into the middle of Atlanta, branded it, and people said, 'What is this co-working concept?'"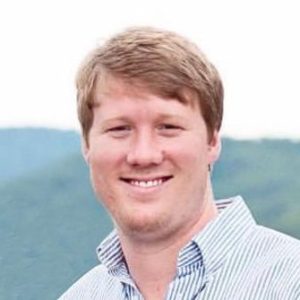 Atlanta Tech Village is conveniently located in Buckhead, which for the Intown entrepreneur who lives or works in Midtown, Buckhead, or Downtown, is perfect.
Yet what is an entrepreneur to do if he or she finds their aspirations taking root outside the Perimeter in a city such as Sandy Springs, Dunwoody, or Brookhaven?
Think outside the box, or better yet, outside the Perimeter. Think SharedSpace.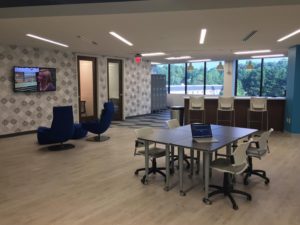 We recently visited SharedSpace in Dunwoody and spoke with the facility's new President, Michael Everts, who is working to open doors for entrepreneurs in areas outside of the traditionally popular hubs of Buckhead and Midtown.
"There's innovative people everywhere," says Everts.
In speaking with Michael Everts, we were able to tour their facilities — from the Meeting Rooms to the Micro Mart — and want to share a few takeaways with you, the Atlanta entrepreneur. Here are 7 things we want the ATL entrepreneur to know about SharedSpace:
1. SharedSpace is redefining co-working in the ATL to include a whole new set of entrepreneurs.
"There's people that need co-working everywhere, not just in Buckhead and Midtown… Traffic is horrible in Atlanta, and we want to find other areas where there can be thriving tech hubs as well."
The cities of Sandy Springs and Dunwoody are areas that have helped Atlanta jump five spots to #13 on the Kaufman Index for Startup Activity in 2015 — Atlanta ranked #18 in 2014. SharedSpace has an impressive roster of startups, including the only tequila producer in Atlanta, Goza Tequila. Other companies which share facilities in the 6,000 square foot co-working space include Leaders Legacy, Inc., mag-nificent, and CommissionTrac. Located on Chamblee-Dunwoody Road, SharedSpace offers desks, private offices, conference rooms, and a shared common area as well for entrepreneurs within reach of their OTP co-working space.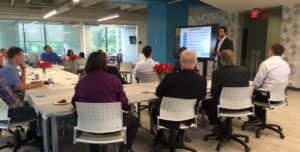 2. Do you need a break? Go ahead, take a few minutes to yourself, and watch some television — perhaps an episode of "The Office."
"People want an engaging place to work that isn't just a row of cubicles. People want cool amenities…"
Unlike your typical office, SharedSpace is more than "just a row of cubicles." Its open-air design not only inspires people to collaborate but, within this setting, amenities are included too. Entrepreneurs can take a break to watch some television (a widescreen one mounted to the wall), visit the Micro Mart for a sandwich, snack, or drink, visit the kitchen to brew some morning coffee, or grab a beer whilst they watch a little television. SharedSpace aims to take care of entrepreneurs using the facility and goes the extra mile to find ways to enhance the work environment.
3. SharedSpace provides a flexible and affordable alternative to renting office-space.
"We want to take the stress out of managing offices with business owners."
A business owner might not want to meet at Starbucks or at his or her home office. And because of the uncertainty oftentimes associated with the shifting winds of entrepreneurship, this entrepreneur also might not know where they're going to be in one year. So SharedSpace promotes short-term leases, and includes a month-to-month option as well for entrepreneurs. SharedSpace offers four plans, relative to what each entrepreneur is looking for: a Day Pass, Hot Desk, Dedicated Desk and Private Office.
Did you know that the average cost of one square foot of office space in Atlanta is $1.74? Well, that means for just 300 square feet, an entrepreneur in Atlanta — inside or outside the Perimeter — will have to be prepared to dole out upwards of $600/month if he or she wants to rent space, and a size as minimal as 300 square feet might be hard-pressed to find.
With affordable rates and conveniently located for OTP entrepreneurs, SharedSpace is a simple alternative to signing a long-term office lease.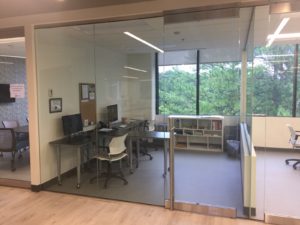 4. SharedSpace doesn't just create a workplace — it creates an experience too.
"We really want entrepreneurs to let us focus on the experience. Let us focus on keeping it [the space] clean, and let the business owners focus on getting the work done, hiring new talent, because the facilities at the end of the day can be a big deal, especially for small businesses that don't want to worry about it."
One way that SharedSpace is creating a unique experience for entrepreneurs is through the addition of live-edge tables. "I'm excited about it," says Michael Everts, President of SharedSpace. "I want someone to come sit down and have a substantial table where they feel like they can get work done." The tables will provide a more "substantial" and "lived-in" work experience for the OTP entrepreneur.
5. SharedSpace aims to cultivate a community of entrepreneurs outside the Perimeter.
"It's still business, but a business community — a fun, productive business community, which is what we want SharedSpace to be."
Companies that work alongside each other might share resources, or entrepreneurs might grab a drink from the fridge as they network, converse and collaborate. "The collaboration doesn't feel forced," Everts says. "We grab lunch together, grab a drink together." SharedSpace also plans to start hosting monthly events, after the success of an event featuring speaker AC Chan, who shared with entrepreneurs how to present to venture capitalists. At present, a community happy hour is also in the works.
6. Communication should be simple.
"All invoices can be paid through Cobot software…"
SharedSpace makes it easy to take care of business. Entrepreneurs can pay invoices or redeem credits to use one of the conference rooms with the new Cobot software. The facility also encourages guests to use the messaging service Slack, rather than email, to communicate. "Email's good, but sometimes too formal," says Everts. Slack is a more comfortable way to communicate, and still get work done. So don't be surprised if, alongside a serious request, sits an equally relevant gif, meme, or emoji.
7. Be yourself.
"We do have people from all walks of life…People come in here every day wearing shorts and a t-shirt, which is great — I want them to do that."
SharedSpace encourages guests to bring their whole selves to work. A person's style of dress is inconsequential, as long as he or she can still get the job done. So whether casual dress, formal dress, or somewhere in between, the facility wants guests and business owners to be comfortable, while letting excellent work performance lead the way.
So the lucky seven — seven things to remember about a co-working space redefining the lines outside of where we might initially expect entrepreneurship in Atlanta to thrive.
SharedSpace also launches their new and improved website today. Learn more about this new and exciting facility here.
With Love for ATL Startups,
Obinna E. Morton 😉
Obinna's original article can be found on the Start-up Atlanta website: Thinking Outside the Box: 7 Things To Know About Co-Working with SharedSpace.