Gaboon Vipers aren't normally found in Georgia, their natural geographical habitat is the heart of Africa, mainly the Congo area. They are VERY venomous and are known for their tremendous fangs. Most Gaboon's tend to grow up to 6 feet and can be spotted by their uniquely deigned head.
So you can understand why Milledgeville, GA is still on edge after a woman snapped this photo of a Gaboon crossing the street two weeks ago.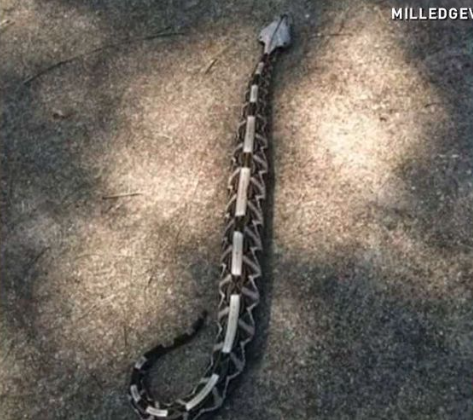 The Baldwin's County Sheriff's Office said Tuesday that the Department of Natural Resources is patrolling an area of the town in the early morning and late evening after a report of sightings.
Here are the 6 Snakes You Should Worry About in Georgia.